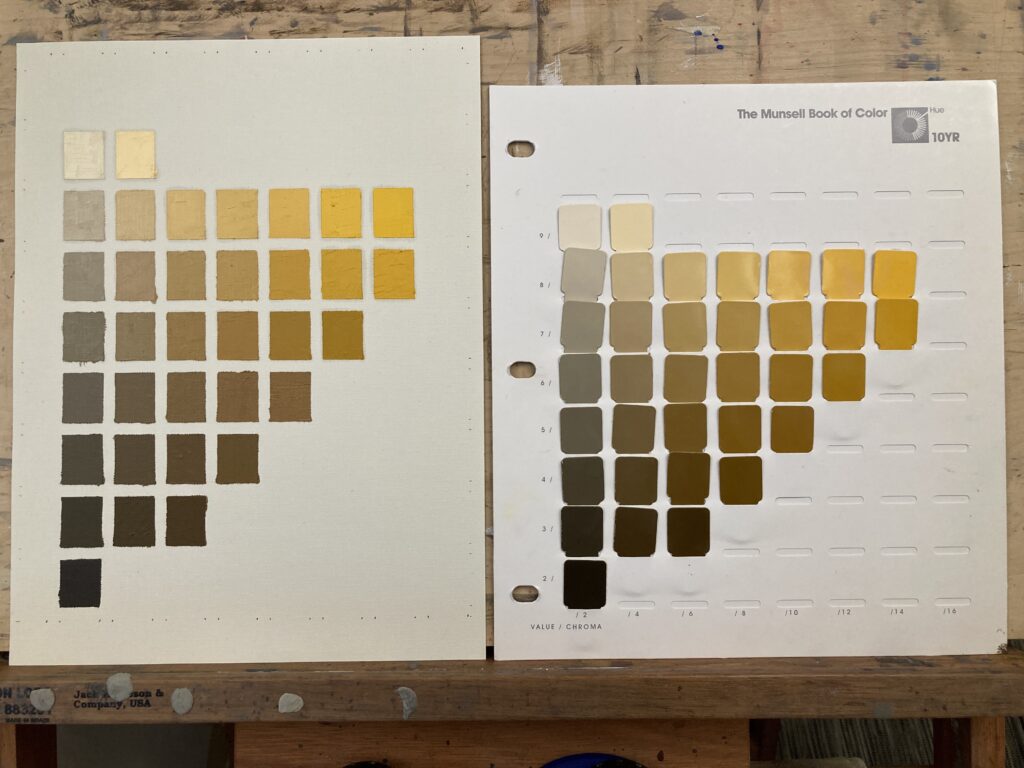 Not the most exciting thing today but useful nonetheless. I've been thinking about how long it would take to reproduce every chart in the Big Munsell Book in oil. There are 40 charts and around 1600 colors in total. I thought I'd start with the chart that always seems to be present – 10YR. This is a yellow orange hue and has the full range of colors from light to dark and bright to gray. It took me around 4 hours to exactly mix every swatch. Phew! At one a day this would take me 40 days. Hmm.
Here's the same thing in grayscale (actaully desaturated). Each row should look exactly the same value.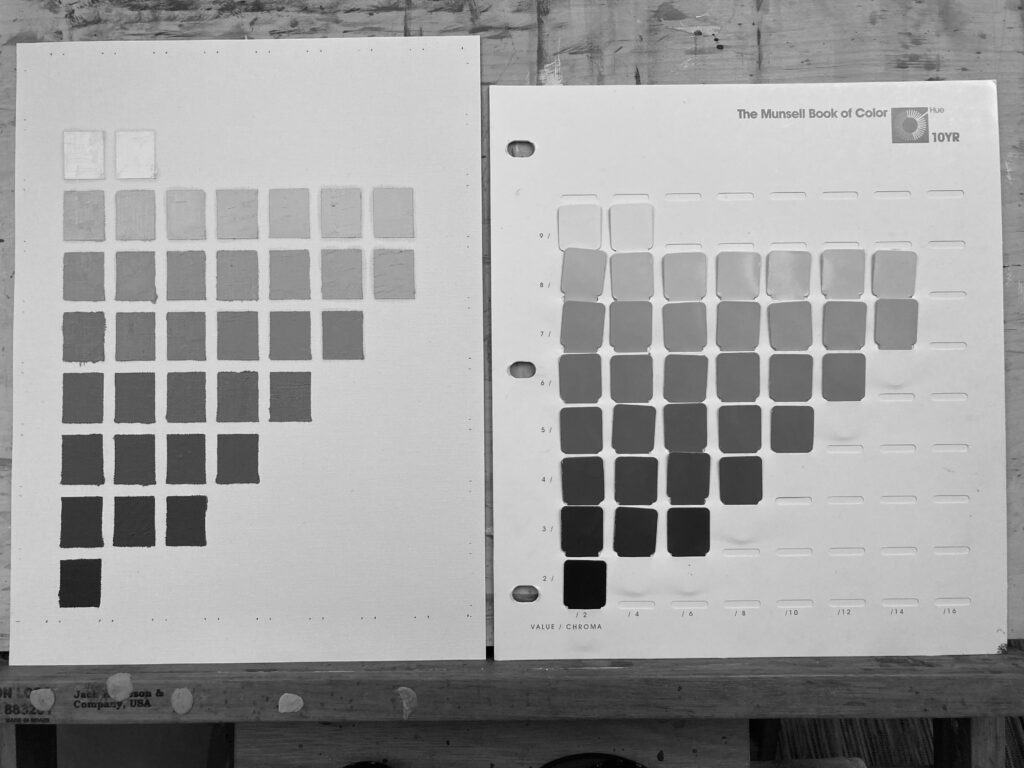 Not too bad. A couple of wobbles here and there but pretty close.
I did this on Strathmore canvas paper and marked out the swatches with 1/4 inch masking tape. I should have waited until tomorrow to take the tape off but couldn't wait 🙂