Watercolor Tiger
This is quite an emotional moment. The final day. I'll write a longer piece tomorrow but this month has been fantastic fun and I've gained more than I thought possible in many ways. I thought I'd end where I started with a tiger. Isn't she magnificent?
And here's where I started :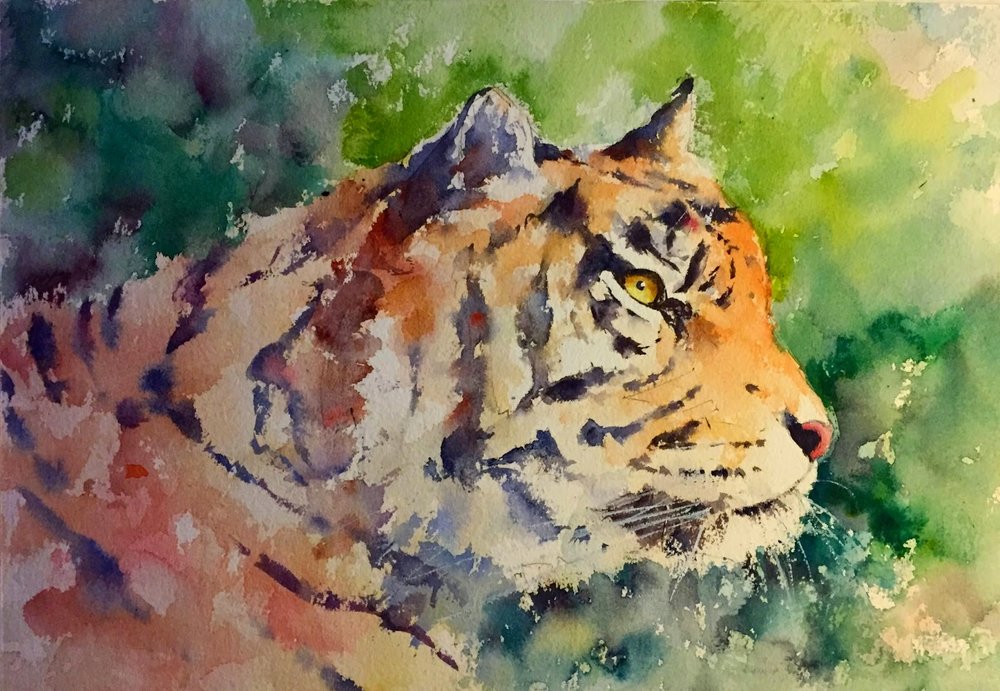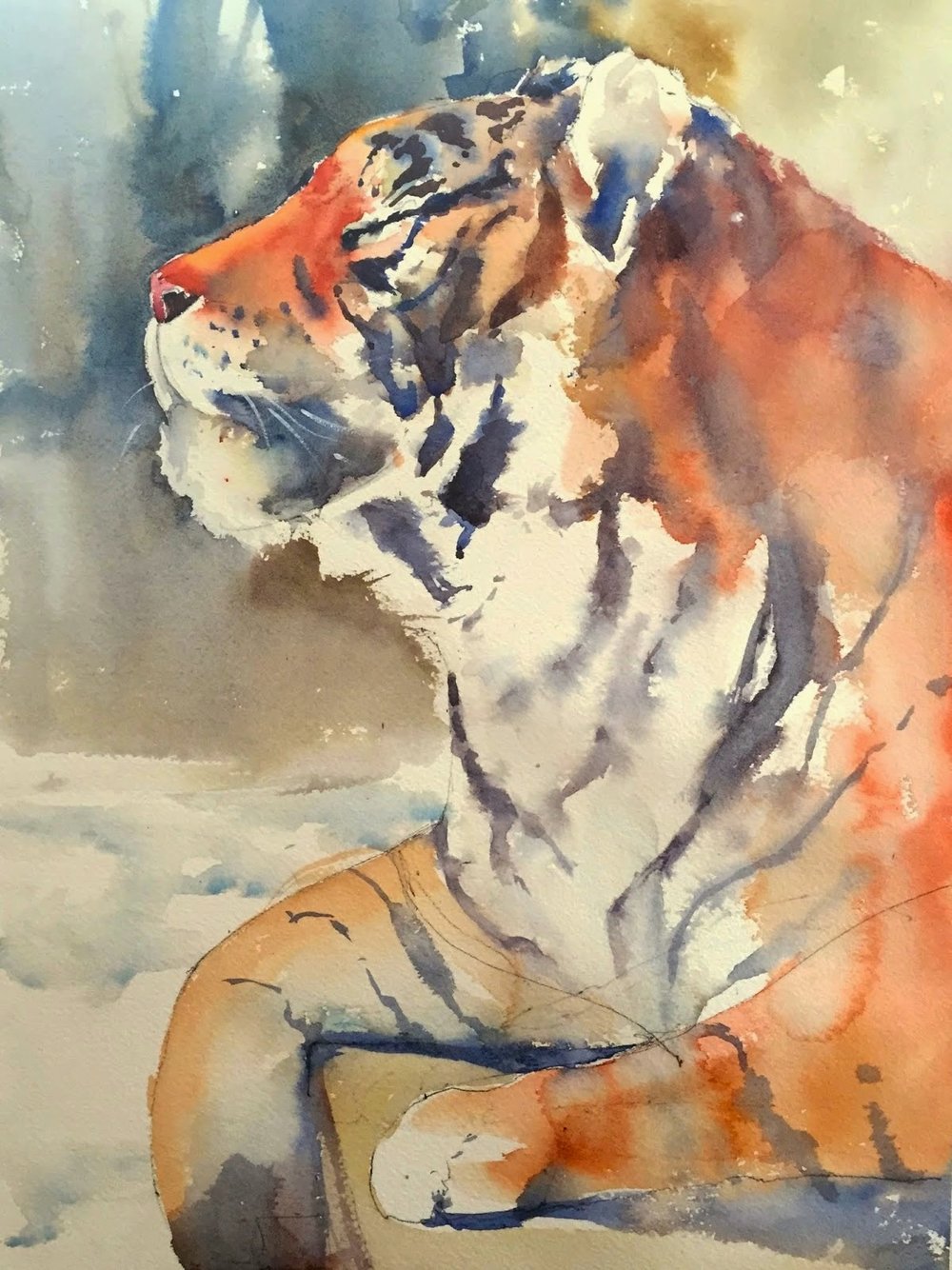 I've signed up for
'30 paintings in 30 days' challenge. Now I have it on good authority from
that we can get a head start on this and paint a few to have 'in the bag' as it were. If I were going to be critical I would say that the drawing's a little 'off' but pretty happy all in all.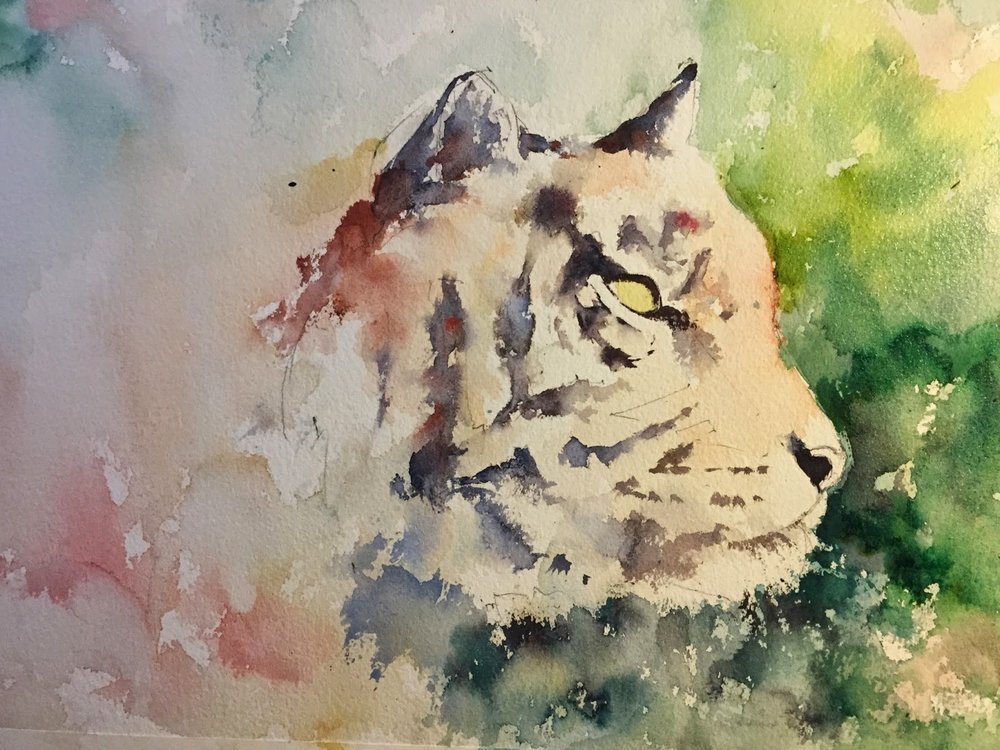 :