Trying different things and hoping the mojo returns. Today – cats! 
Watercolor Tiger
This is quite an emotional moment. The final day. I'll write a longer piece tomorrow but this month has been fantastic fun and I've gained more than I thought possible in many ways. I thought I'd end where I started with a tiger. Isn't she magnificent?
And here's where I started :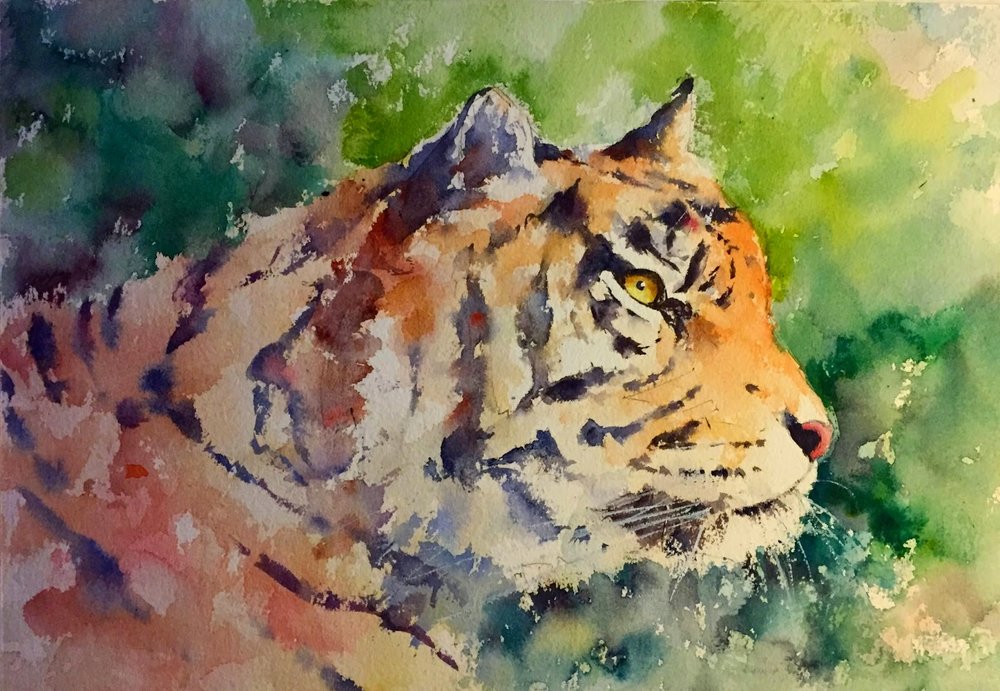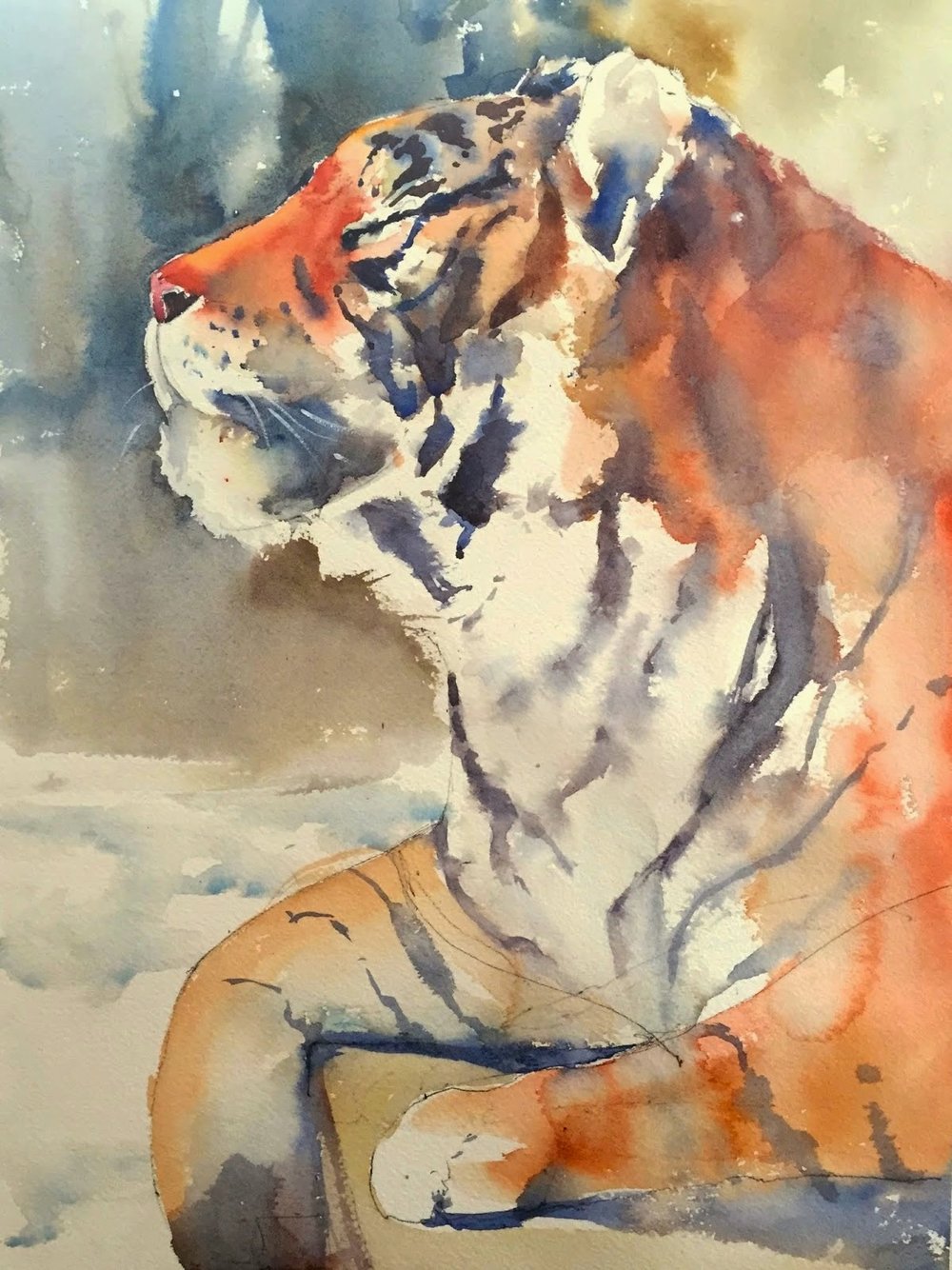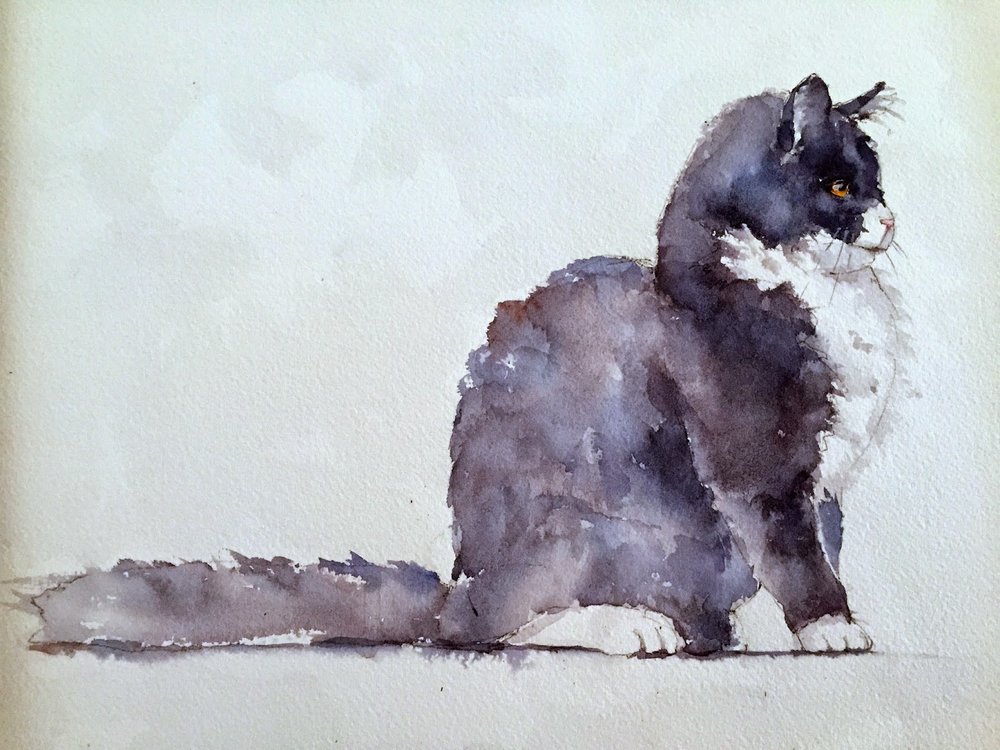 My first cat (lions and tigers don't count). I've shied away from cats as fur is HARD and I've also seen a lot of really bad cat paintings which puts me off. But I think this one has turned out rather well. This is mainly ultramarine and burnt sienna with just a dash of cad orange for the eye and alizarin for the nose.
I've signed up for
'30 paintings in 30 days' challenge. Now I have it on good authority from
that we can get a head start on this and paint a few to have 'in the bag' as it were. If I were going to be critical I would say that the drawing's a little 'off' but pretty happy all in all.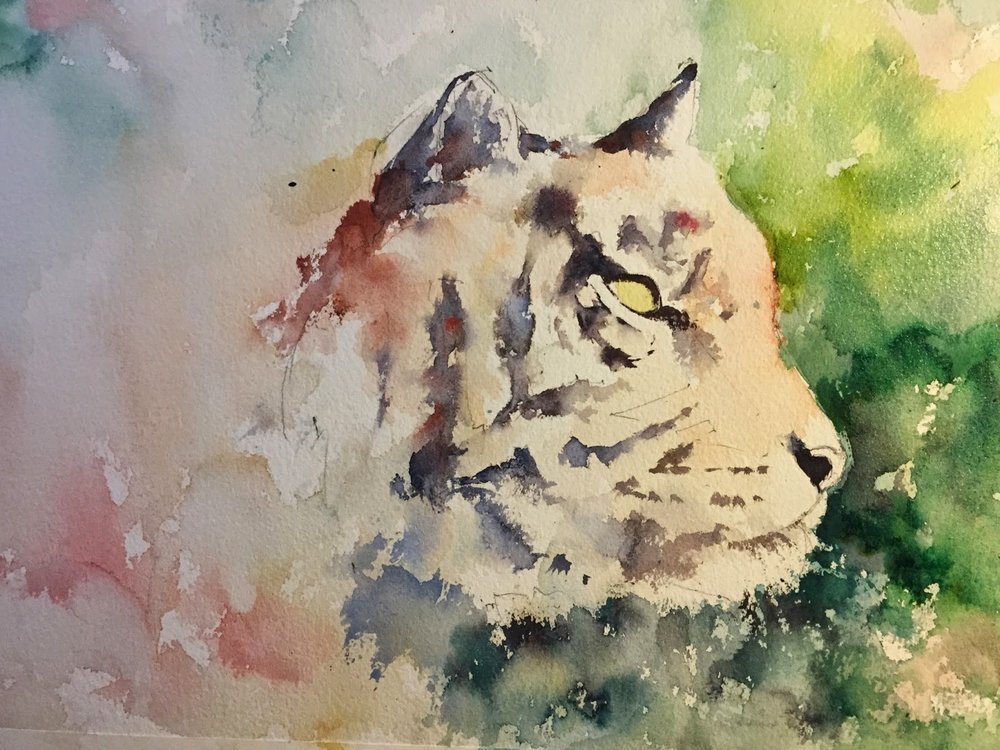 :
Some updates of older paintings.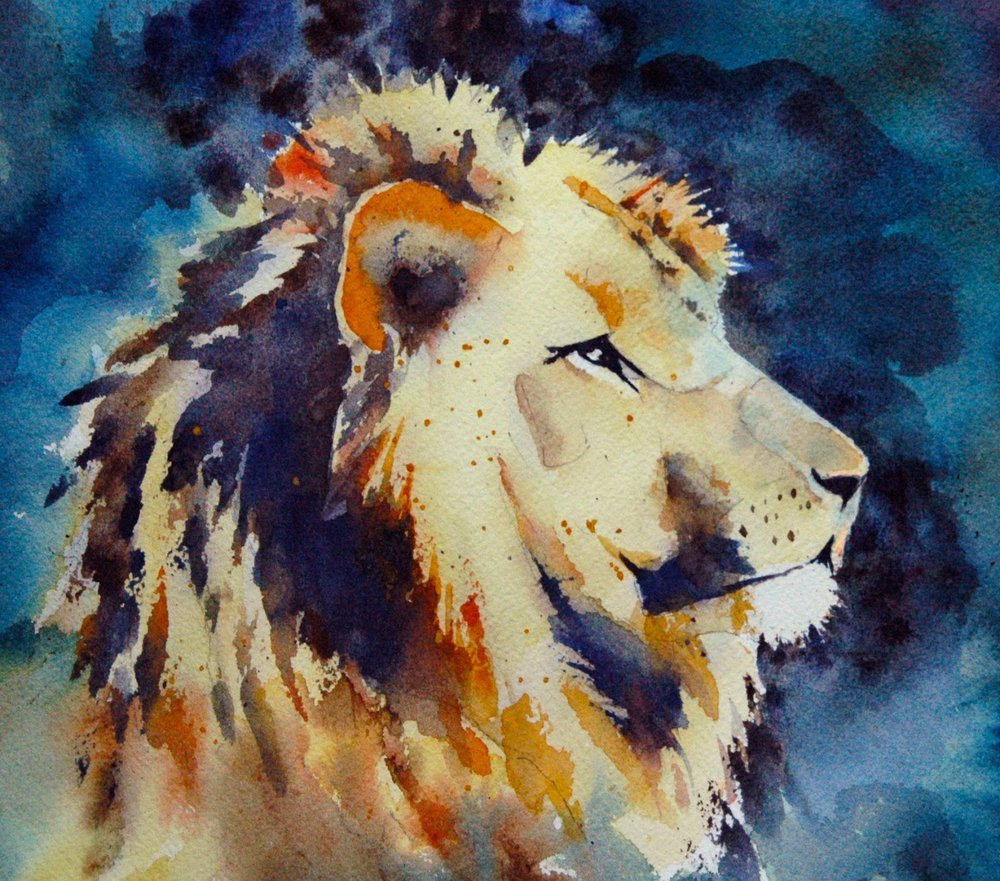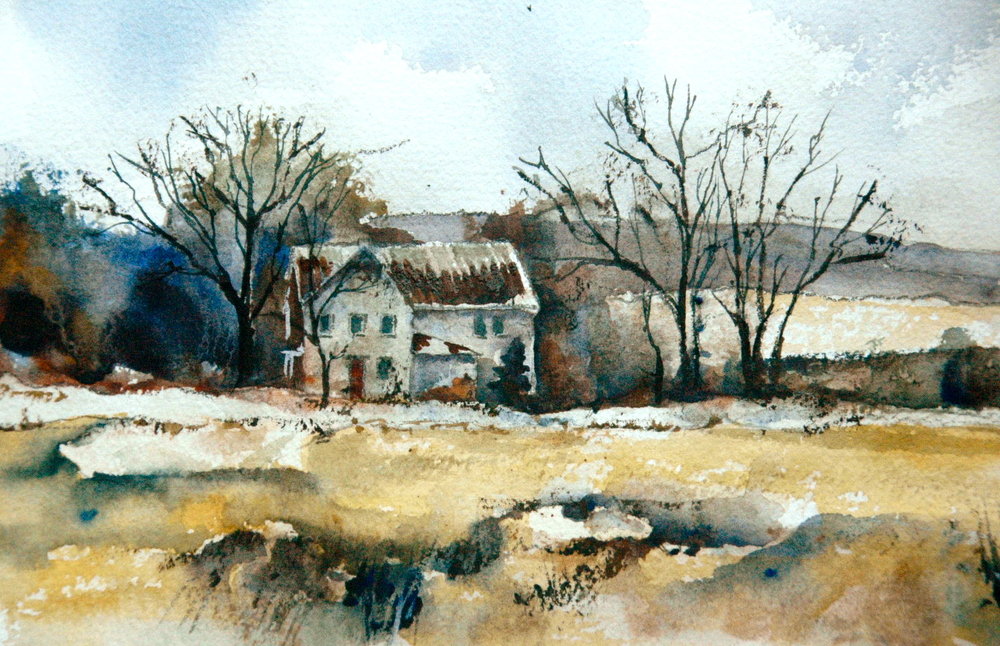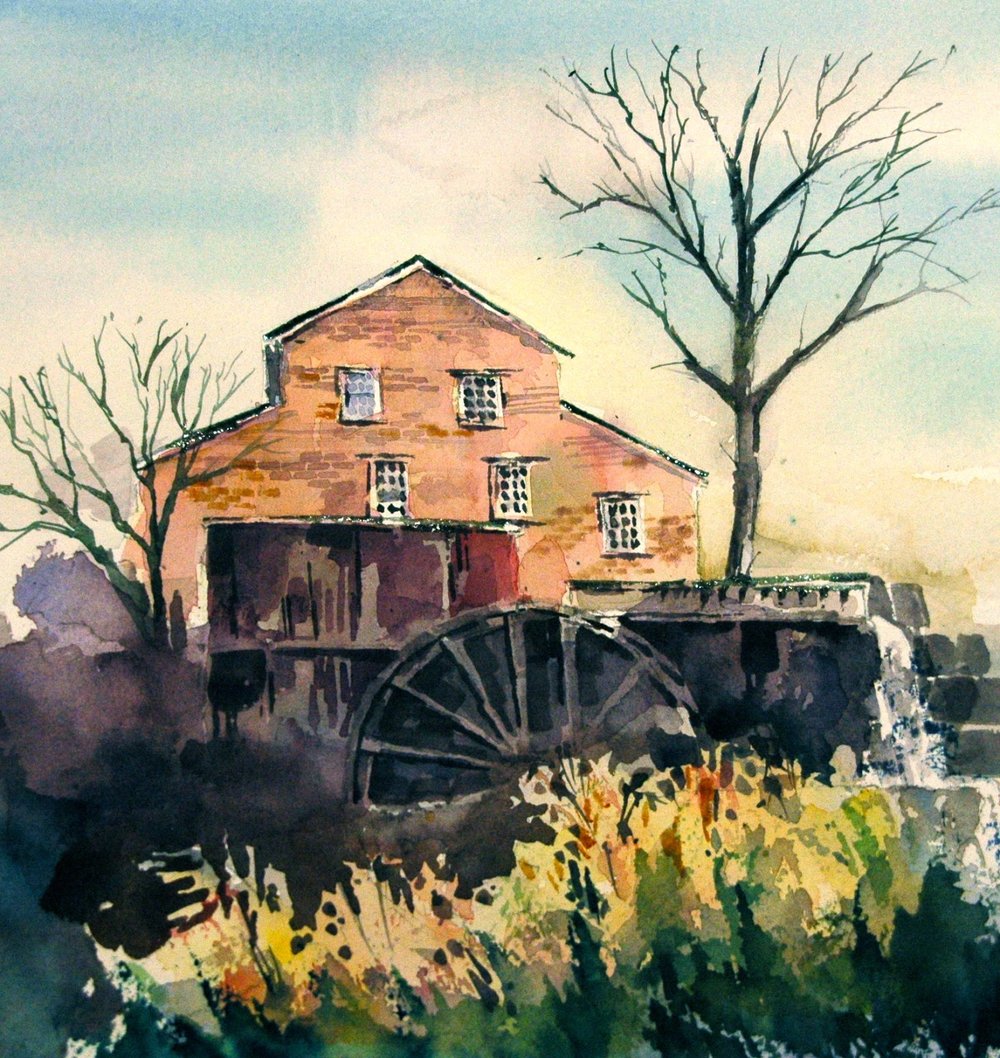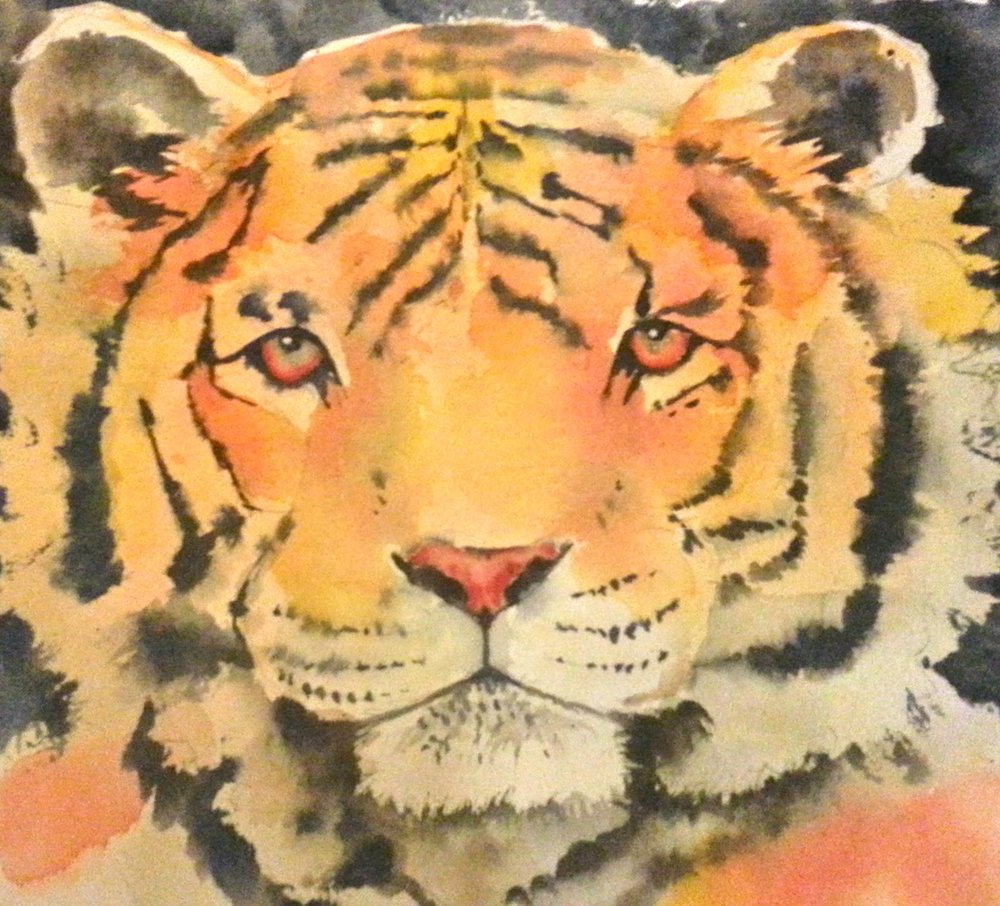 And the finished tiger. After sleeping on it Ive decided i dont like it – too cartoonish and the colors are dul especially the darks. it does give me more of an idea about the next one though.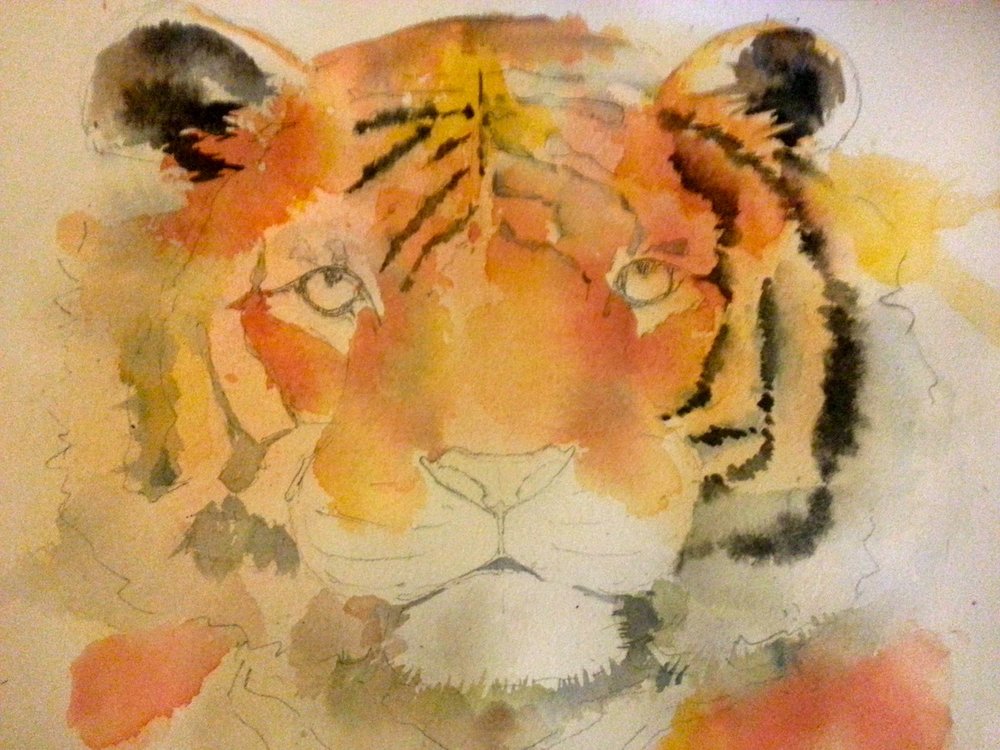 Half way – feeling pretty good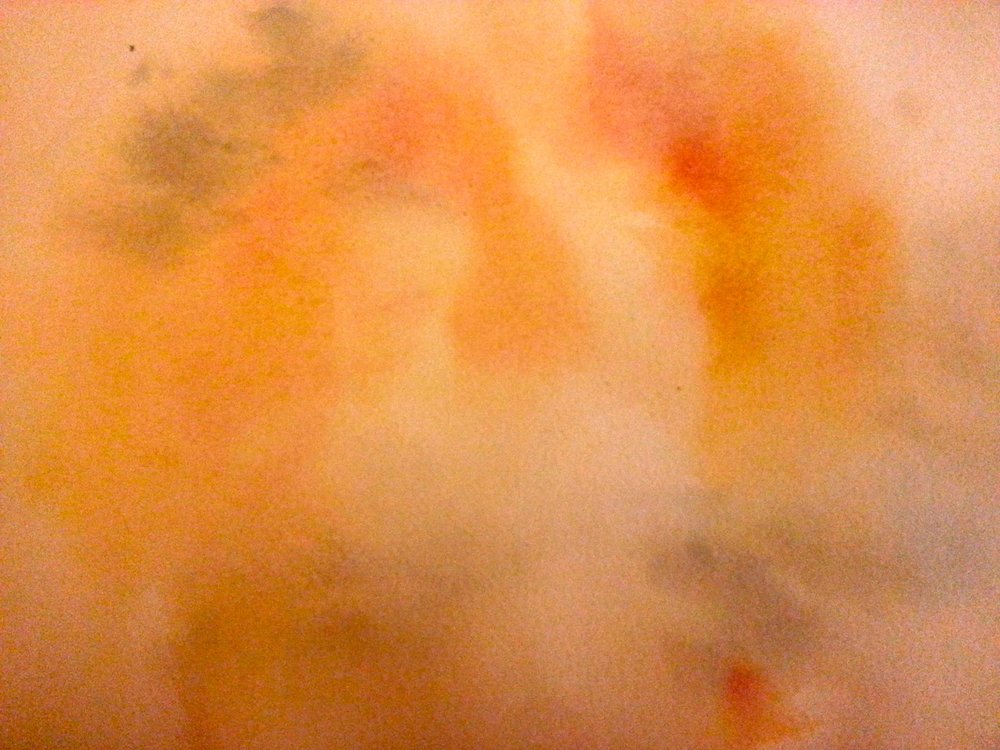 The under washes.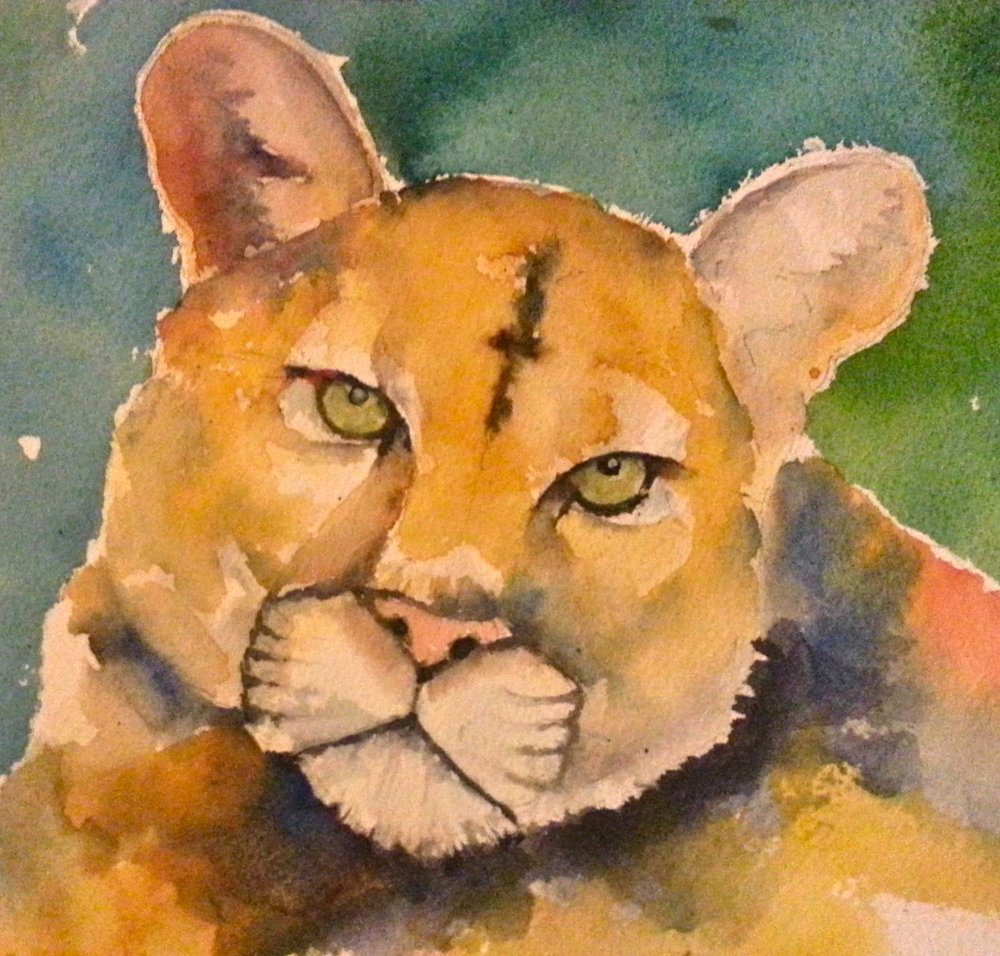 Hmm. Well he's ok.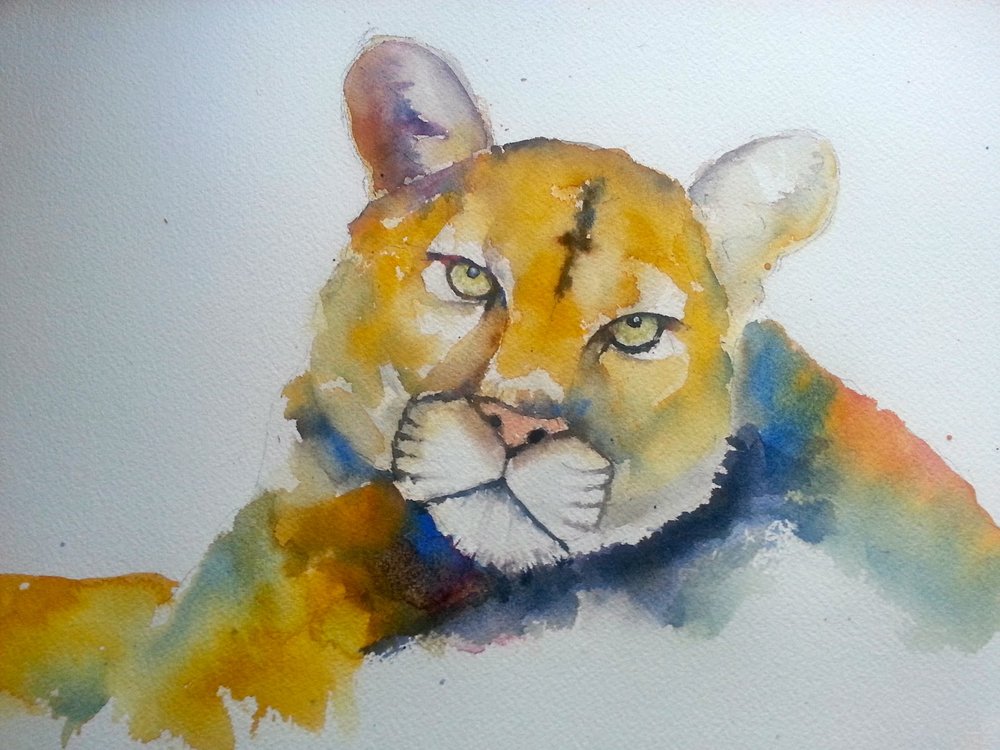 (Edit) Second go at the lion.
(Edit2) I'm not happy with this at all. Too rigid around the eyes and snout area. Very tempted to start over again.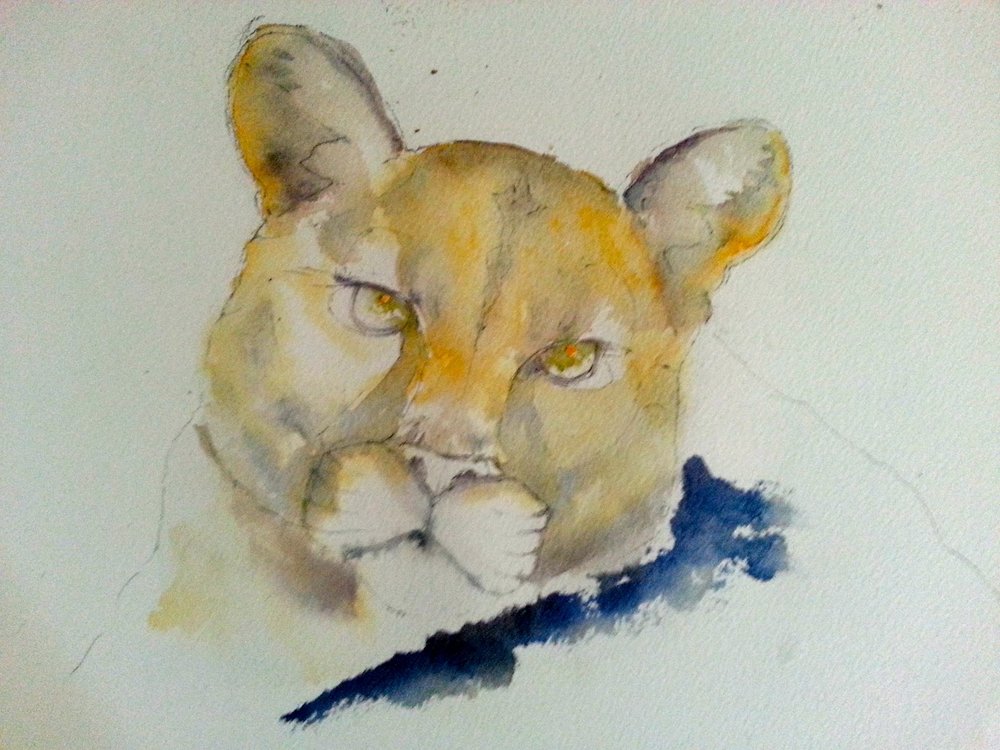 Chickened out of the tiger although stripes are likely easier than just fur. This is just the underwashes – they're paler in real life.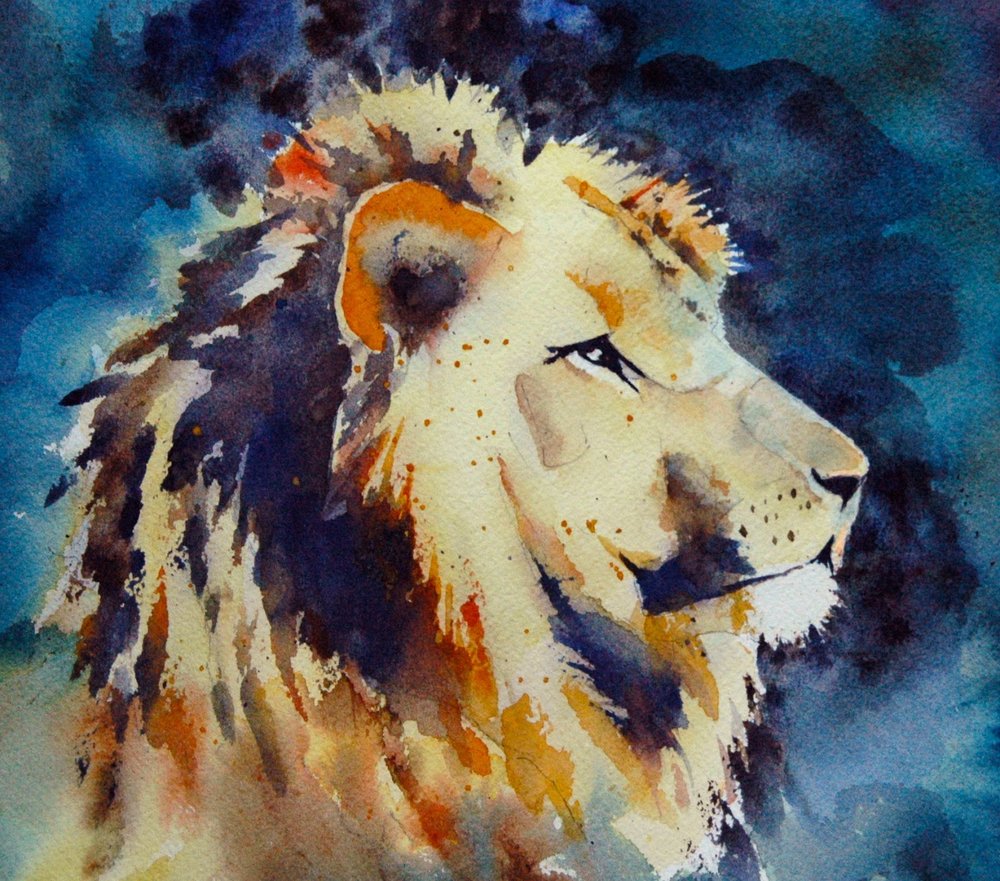 (Edit: December 23rd 2012. Added a quinacridone gold wash to warm up the fur and extended the background. Supposedly to improve it)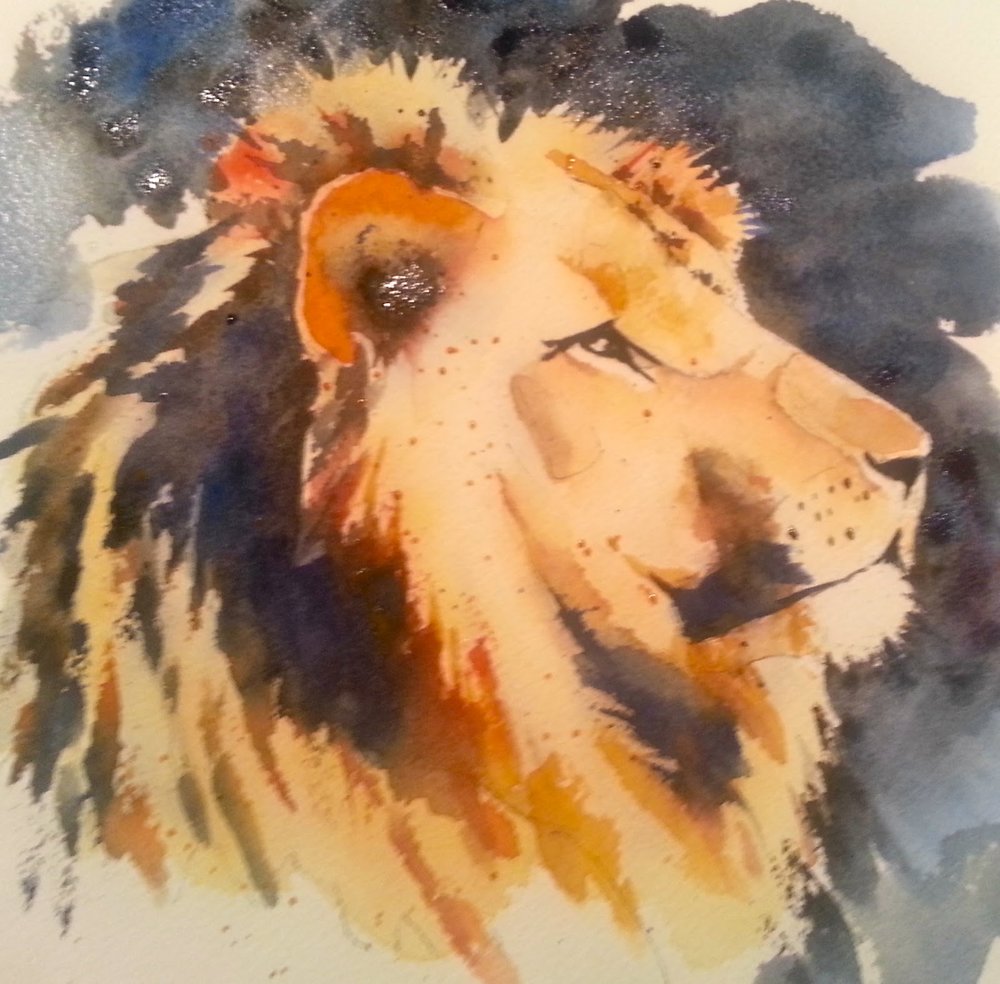 So James has got it into his head that I can make a fortune by painting wildlife paintings. In the interest of marital harmony here is a lion.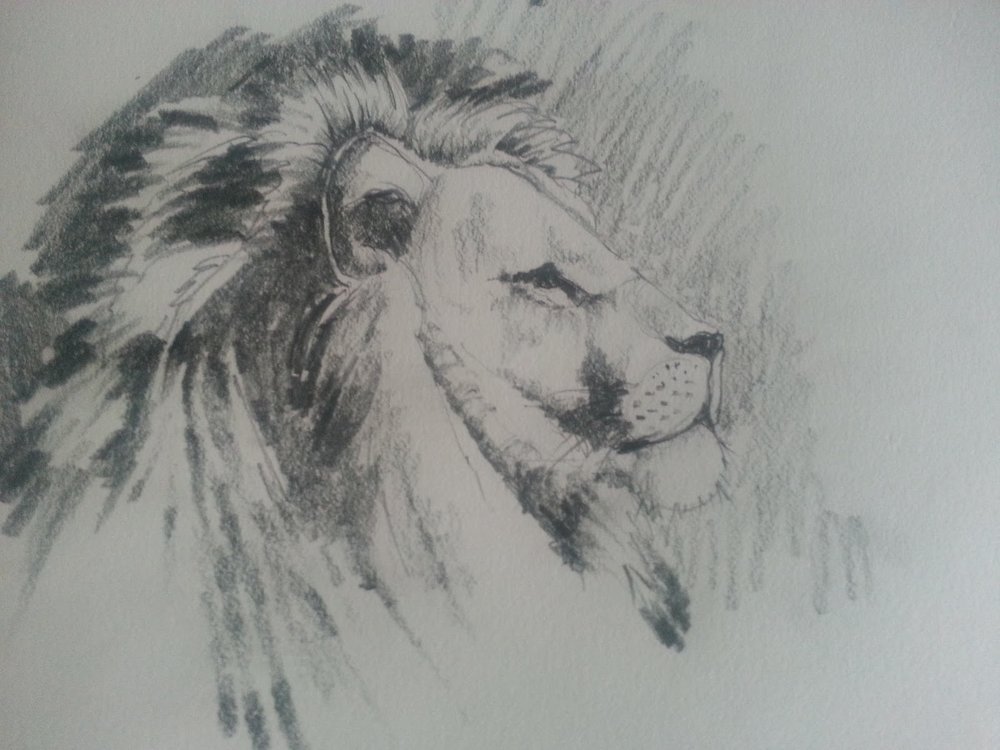 The preliminary sketch.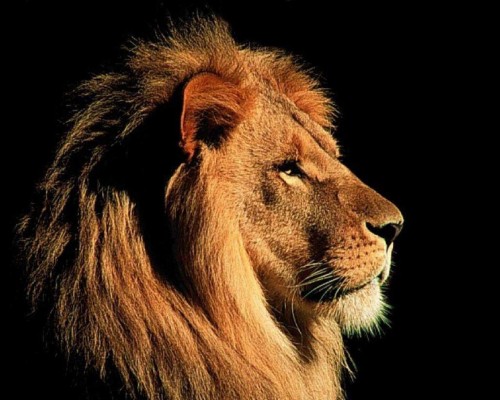 The reference photo.