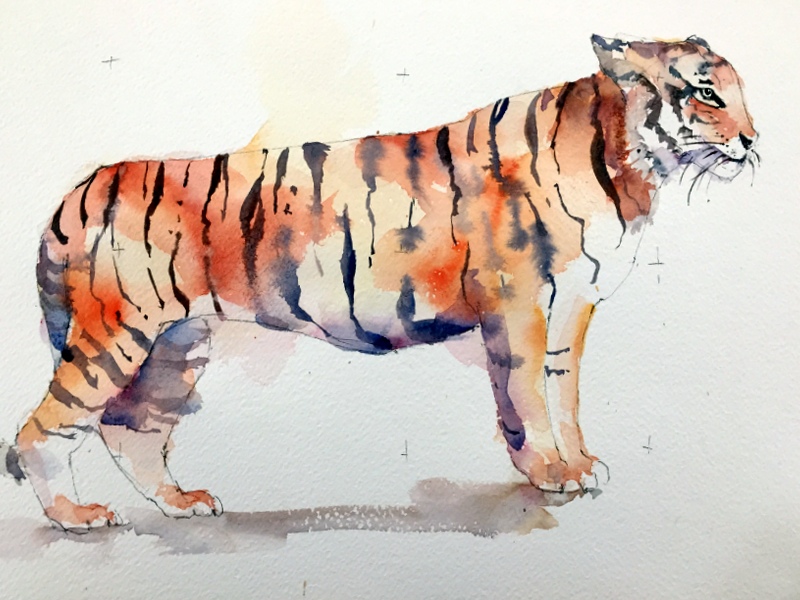 Done *very* quickly as I'm running late.
Edit: I actually gridded up the picture before drawing this out. I tend to make the same drawing mistake with animals that I do with people i.e. making the head too big and the the body too small. Drawing using a grid put a stop to that but I felt it inhibited my drawing flow somewhat and made things a little stilted. I think the only real answer is to just get better at drawing.
The painting went pretty quickly. I like to put the stripes in when the paper is partly wet and partly dry so some bleed and others look sharp. Gives the whole a more interesting look.