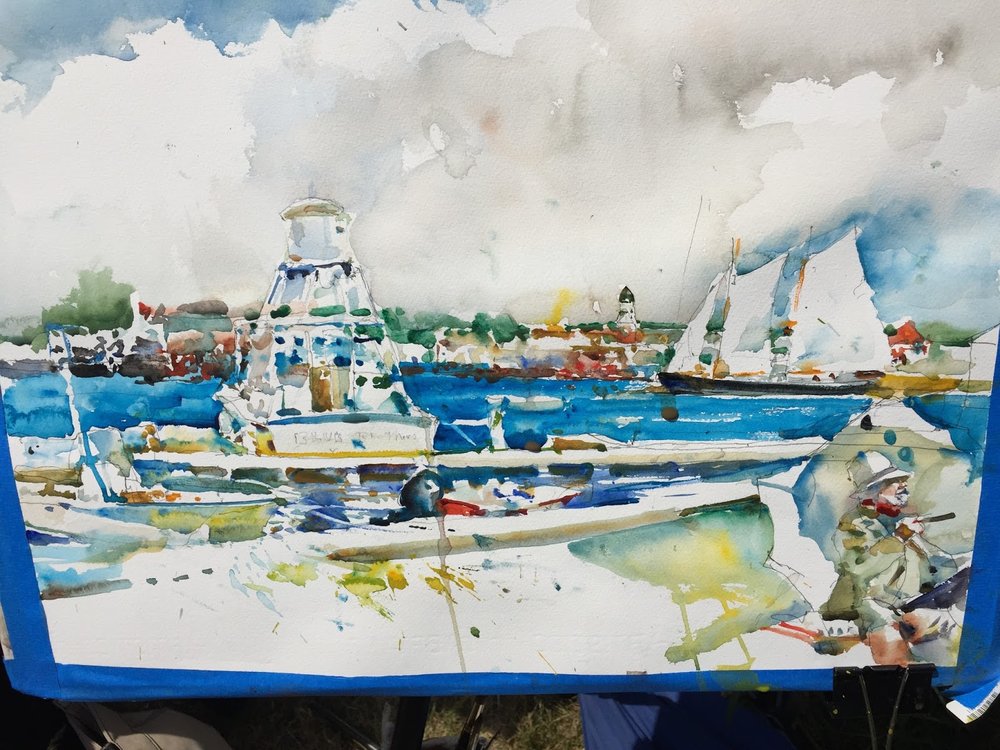 Day 5 was our day to paint outside. This is always tough and energy was low. It's surprisingly draining sitting around painting all day and I was wondering how I was going to keep up the enthusiasm for an extra week.
We all drove out to Rocky Neck in Gloucester where the
North Shore Art Association
headquarters is located. It's a fantastic spot and we could easily paint here for a month without running out of subject matter. There's a great view across the water of Gloucester town hall and views of boats on the water in 3 directions. Even the NAA building itself is worthy of a painting. This was going to be tough!!
But down to business. Charles chose a view with several foreground boats with the Gloucester skyline in the distance.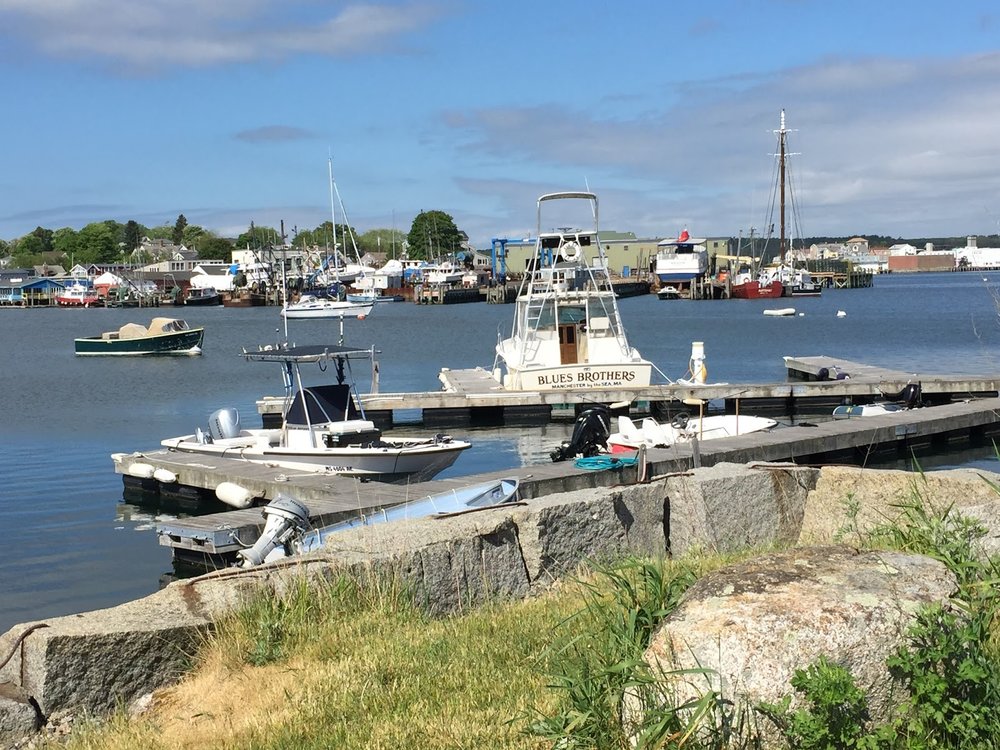 Everyone was very fidgety and Charles wasn't very talkative today. He started off with a partial drawing. Boats (like planes) have a tendency to disappear at a moment's notice so he draws a bit then paints a bit just in case.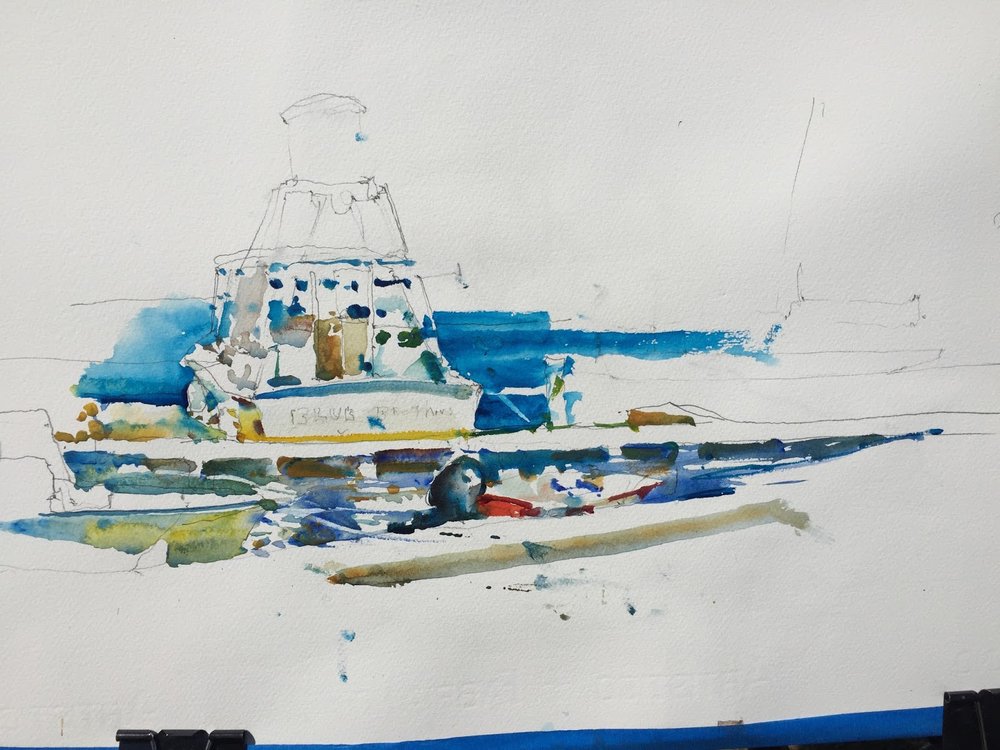 Everything was very bold. Peacock blue was used for the water which made everything pop but somehow still works.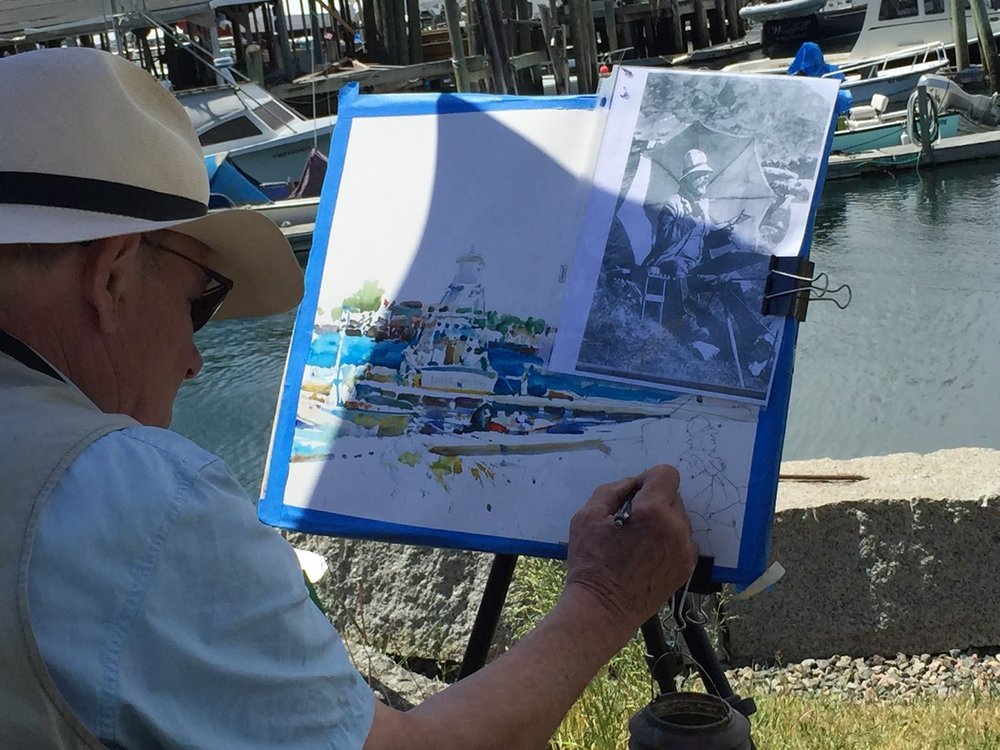 As time went on the foreground was looking a little bare so Charles plucked a photo from his portfolio decided to stick a figure there instead. This is actually a picture of John Singer Sargent, one of the most famous watercolorists.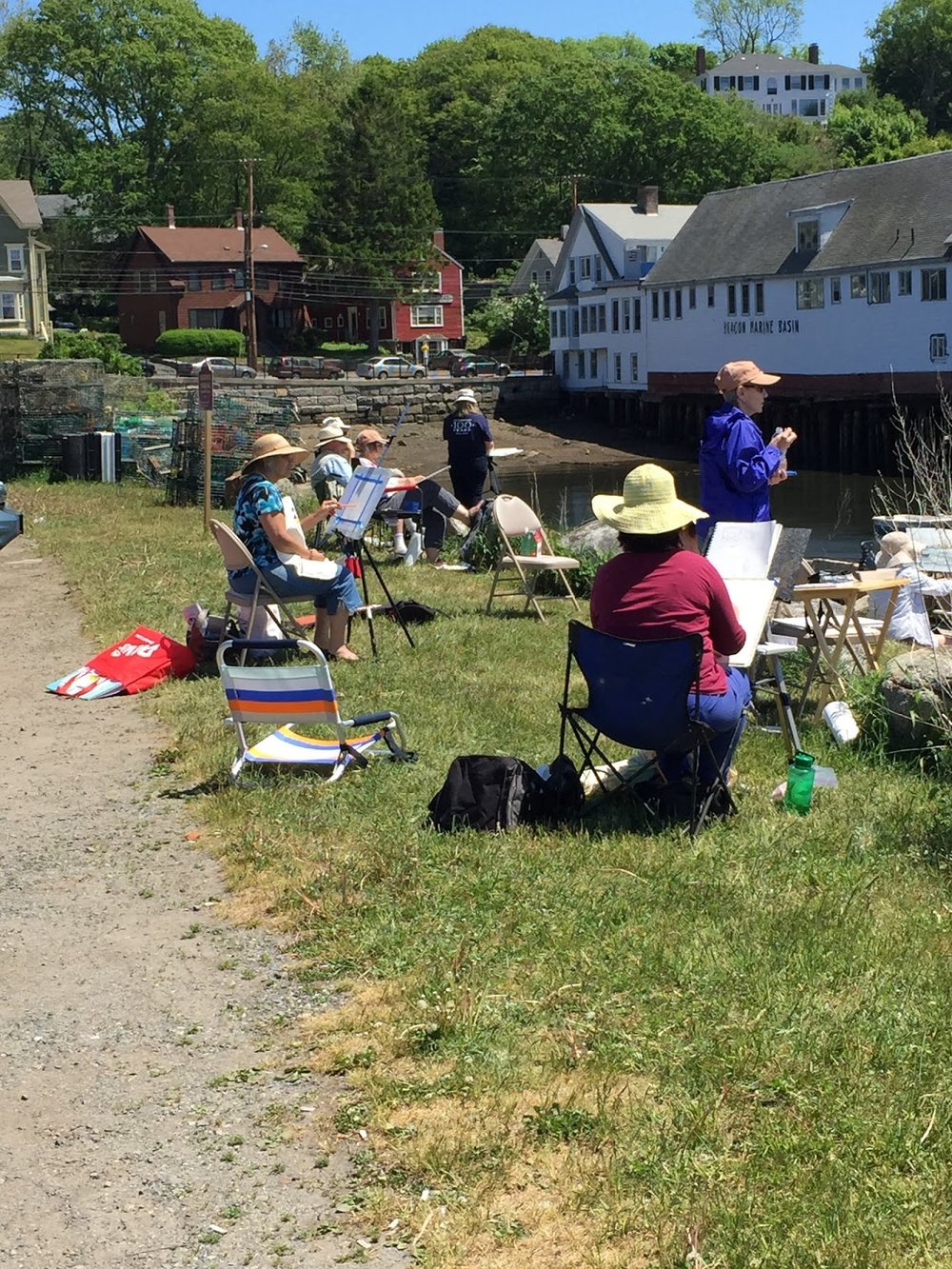 Our turn came after lunch. It was very hot and I was anxious to finish and had the intention of choosing a pretty simple view with not much in it.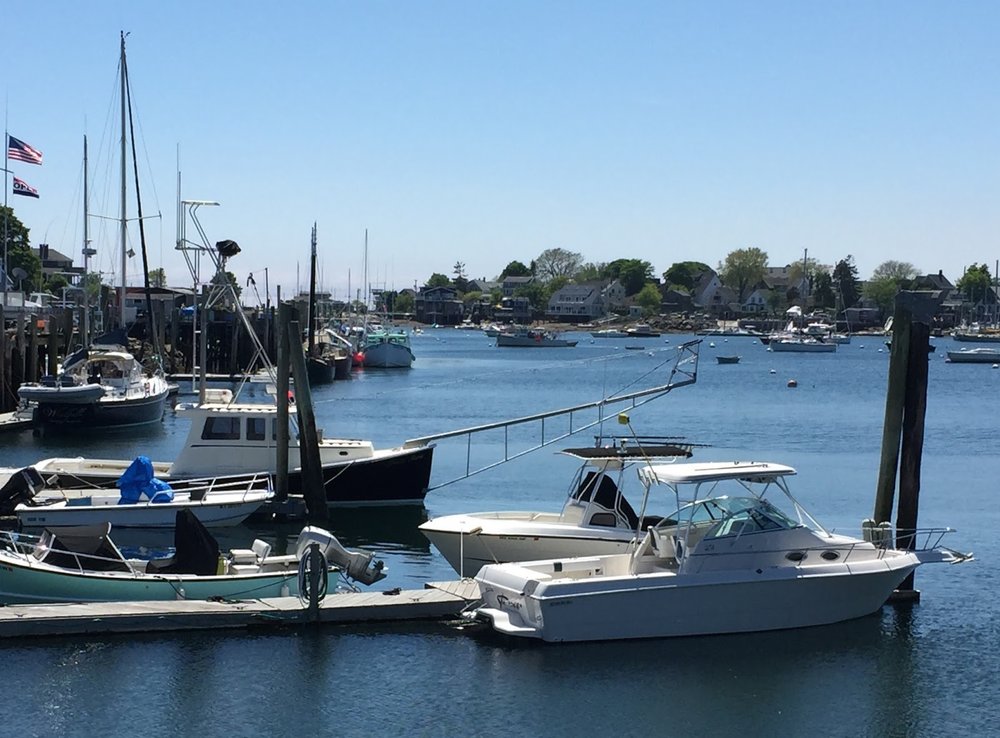 I failed at this – what I thought was simple to start turned out to be a bit of an epic. This is always a problem when painting outside. You have no idea of how complex things are around you until you start trying to paint them. I would have been better off just picking one or two boats.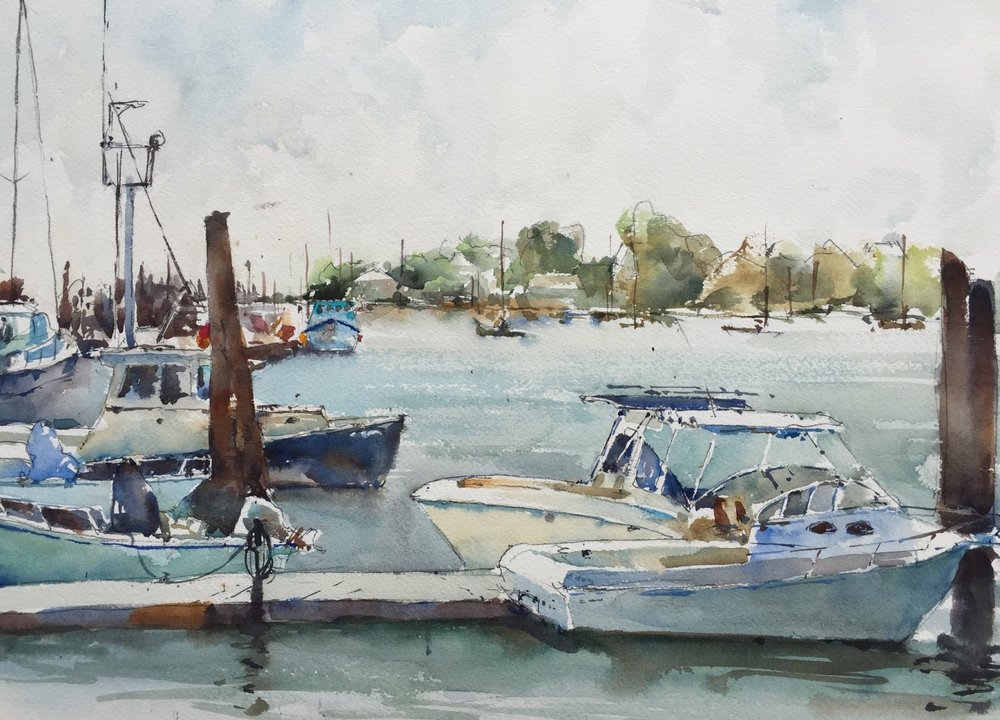 This was the end result and it's not one of my best but I was pretty happy under the circumstances.