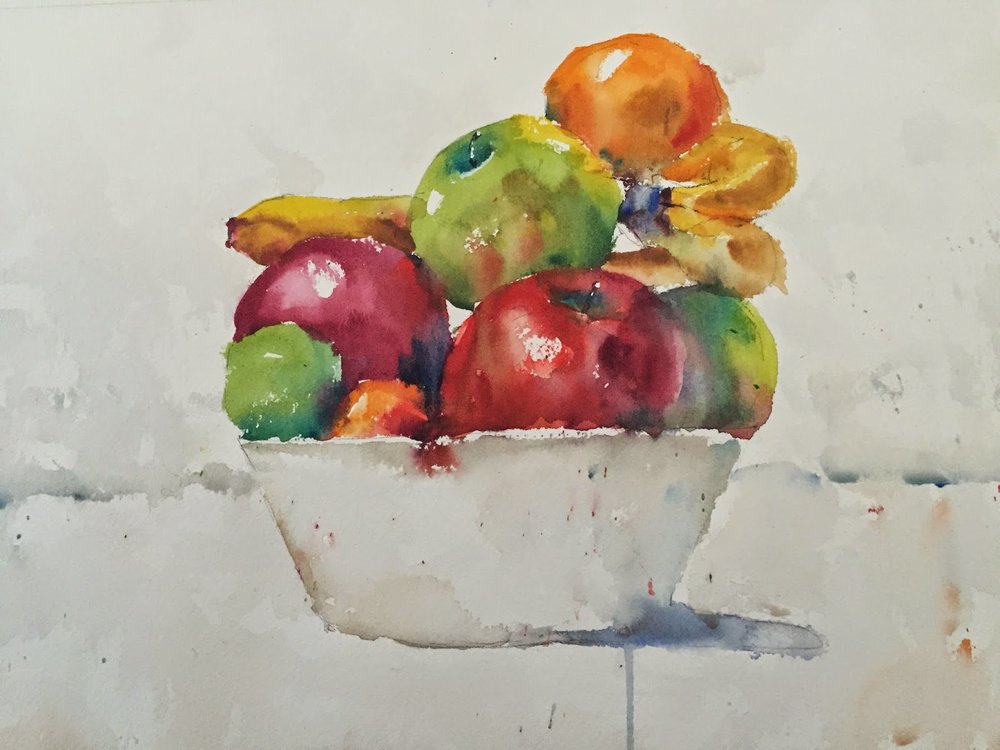 Next on my list for
30 paintings in 30 days
was supposed to be Dorothy Hodgkin. My cold is making me feel wretched though and portraits take a lot of concentration that I didn't feel I could muster. So I wheeled in a standby where I didn't have to worry too much about drawing – fruit!
He's ok – could be better but it's the best I could do under the circumstances.