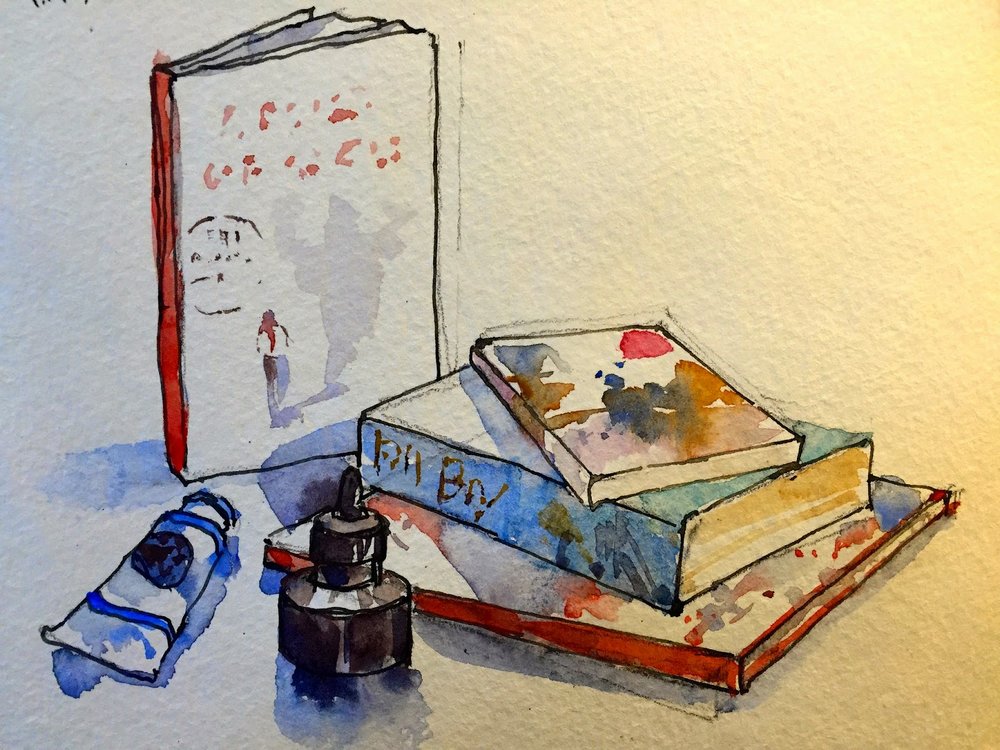 Week 4 was about drawing volume and we were instructed to draw a pile of books first in pencil then inking and watercoloring. The pencil lines had to describe the volume in a wire-frame kind of way – drawing all edges even if we couldn't see them. Frankly I wasn't as careful as I could have been on this – I was getting behind and jumped in with the ink pretty early. It was great fun to do and I'm happy with the result. The sketchbook is getting to look pretty good.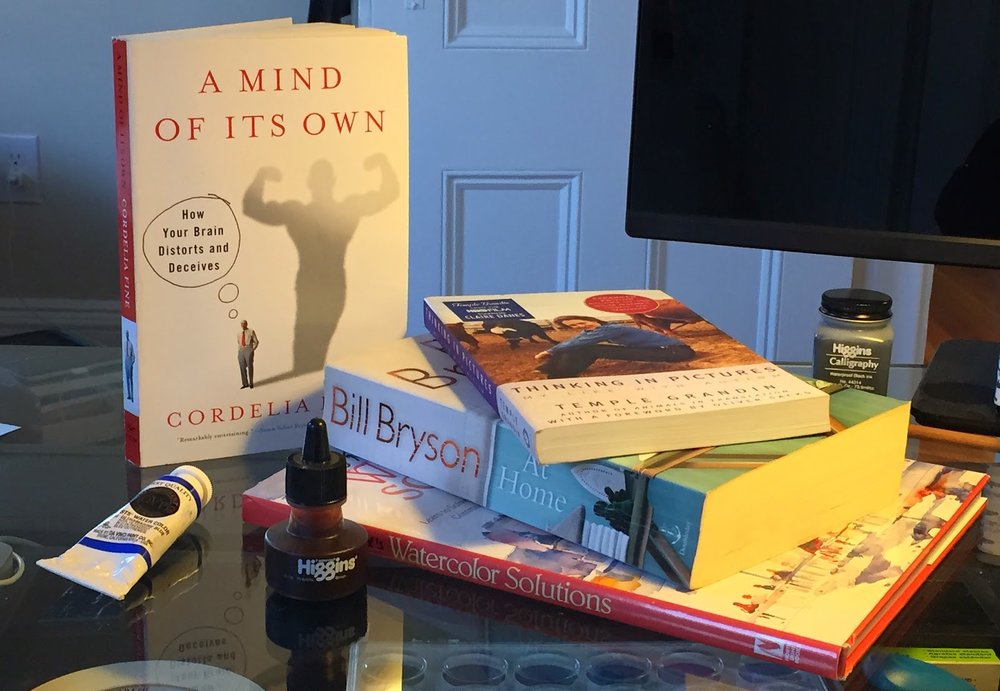 The setup. 4 of my favorite books.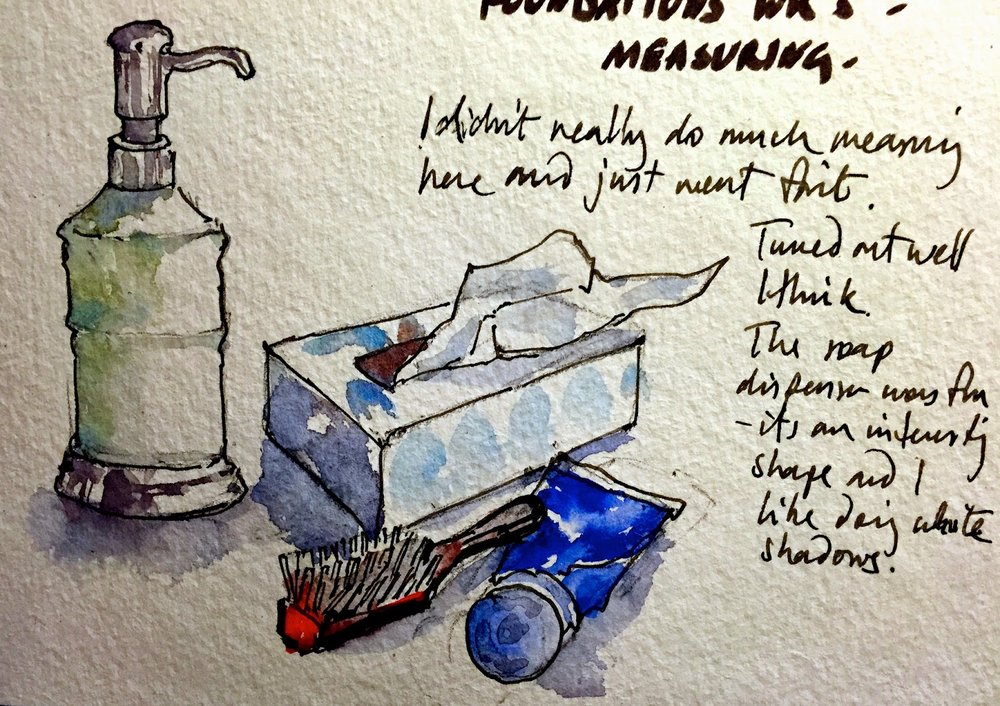 Week 5 was meant to be a careful measuring week. Which I almost completely ignored and just leapt straight in with the ink and wash. Not too shabby though.