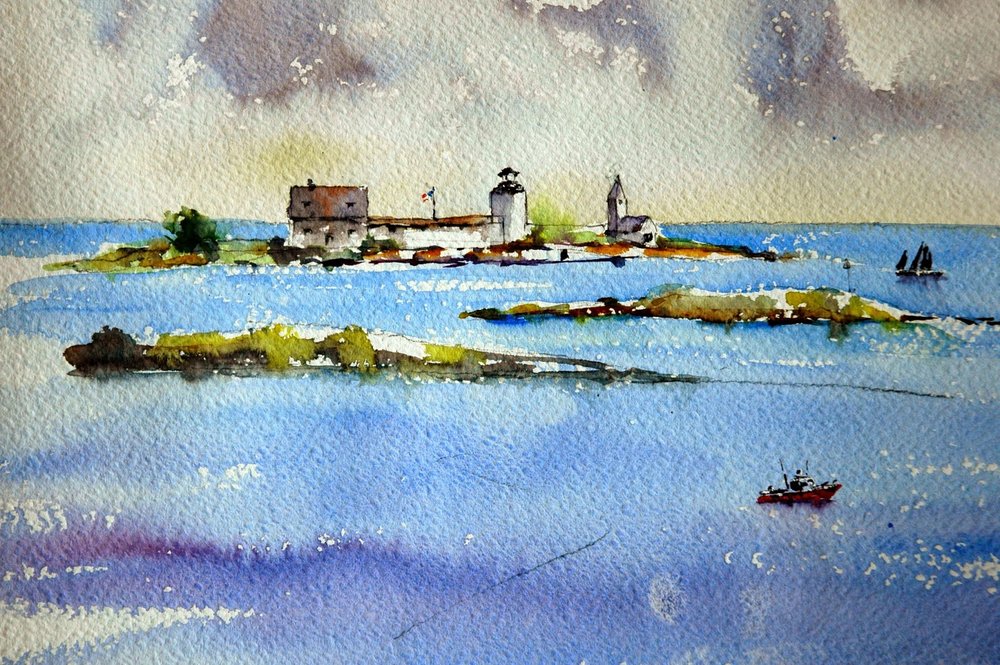 In my Joseph Zbukvic videos he is constantly saying that we have to paint outside if we want to be better painters. As James and I are now not going to Canada (about which the less said the better) we took a trip up to Maine to find some coast to paint.
We ended up at Cape Porpoise near Kennebunkport and we were lucky that it was relatively quiet compared to Kennebunkport itself. After lobster rolls by the sea and few boat sketches we sat down and I did my first painting outside for quite a while. It wasn't the most relaxing of painting sessions as James (helpful though he is) decided that video would be taken and helpfully provided a running commentary.
The result above (30 minutes) I'm quite pleased with with only one really bad mistake. If I had my time again I wouldn't have made the sea an unadulterated cobalt blue but otherwise I'm pretty happy. As we were finishing a couple came up behind us and were very complimentary and actually offered to buy it.
Oh – and the really bad mistake is the red boat. It looks fine by itself but it's completely the wrong scale and looks like a toy. Never mind.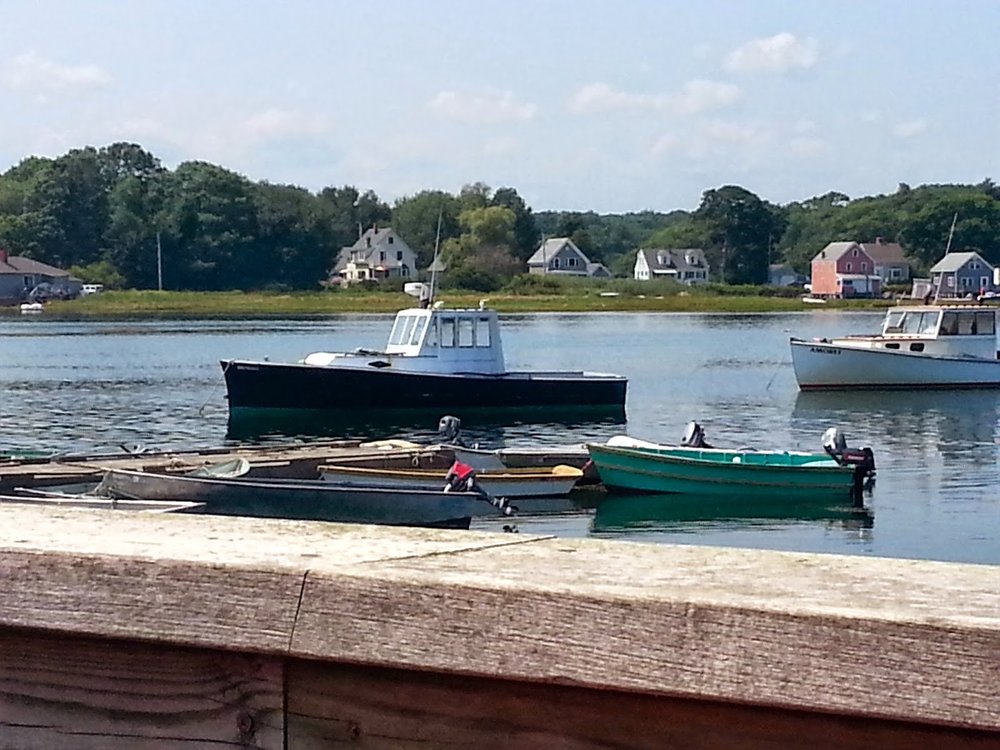 Boats viewed while consuming lobster rolls.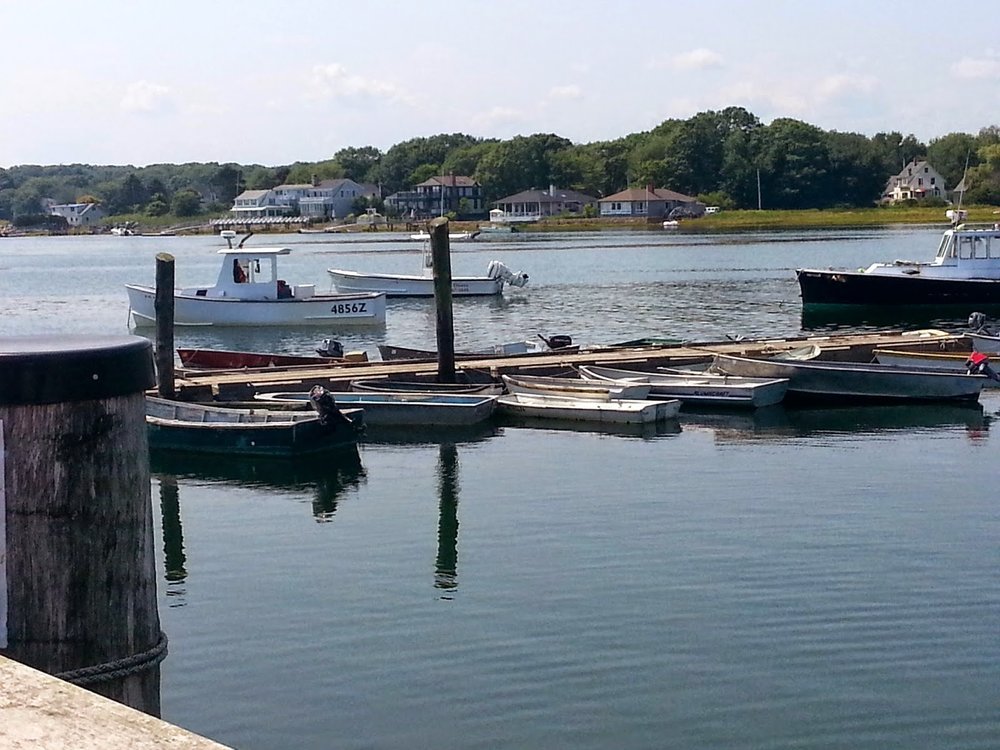 More boats – always good to have reference photos.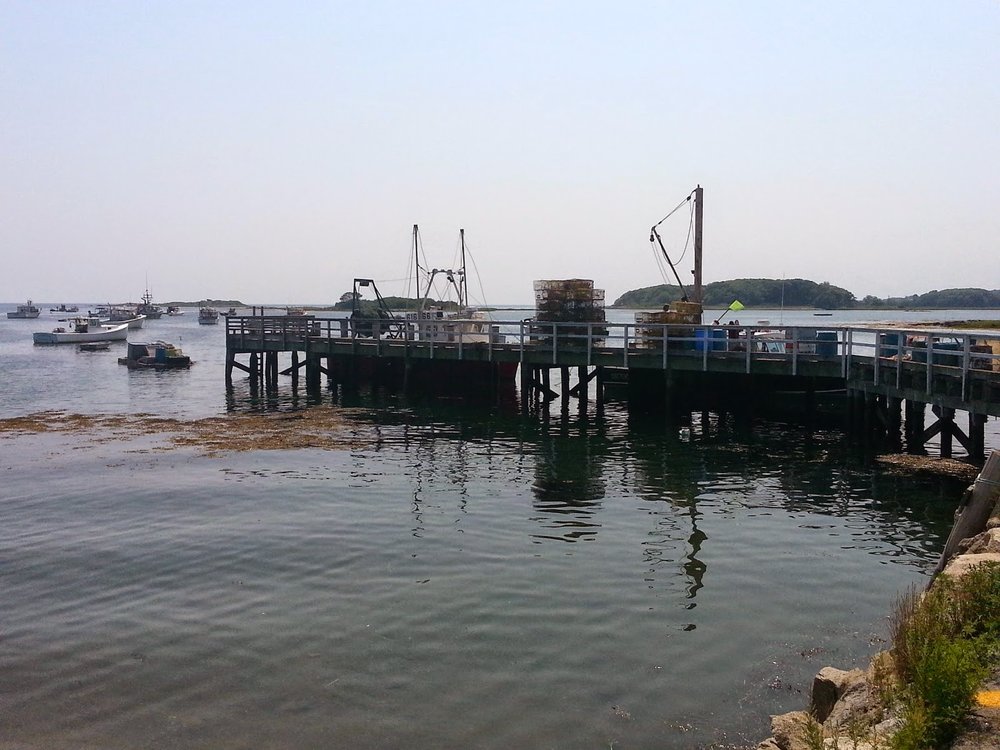 What is this? A pier? Jetty?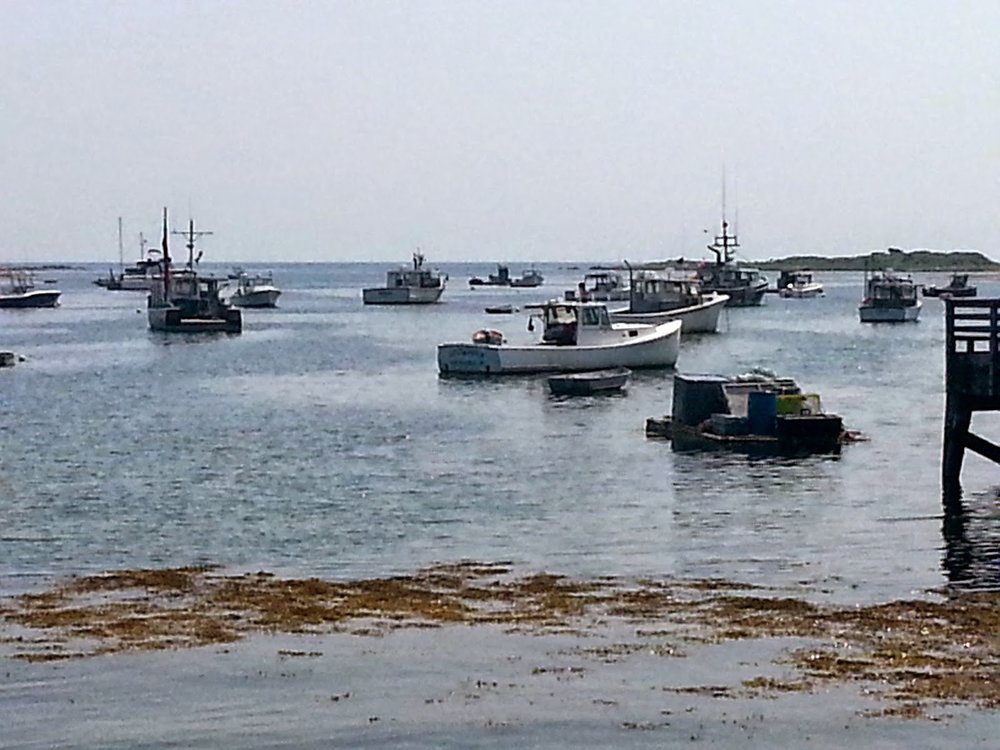 More boats.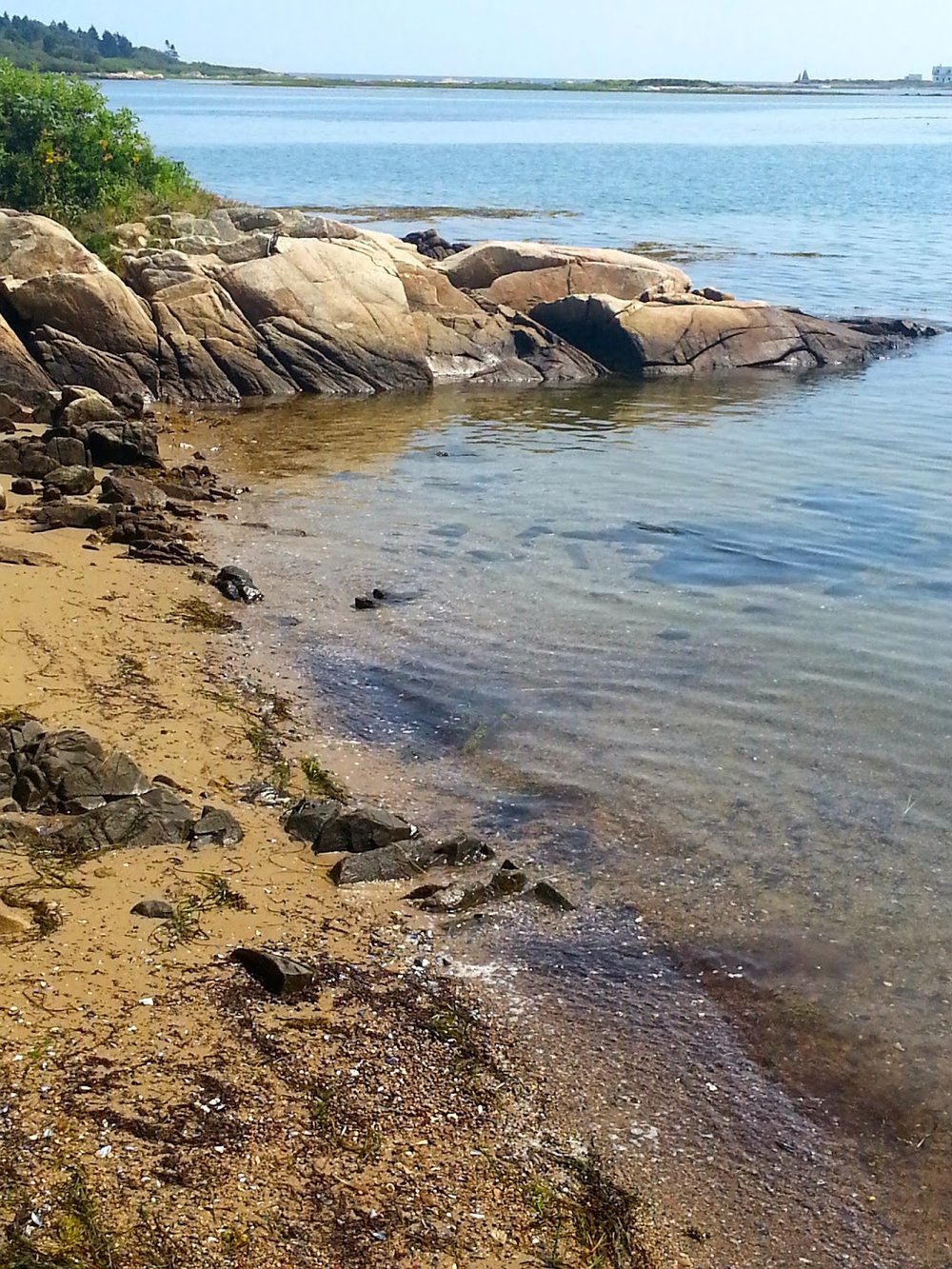 Nice rocks.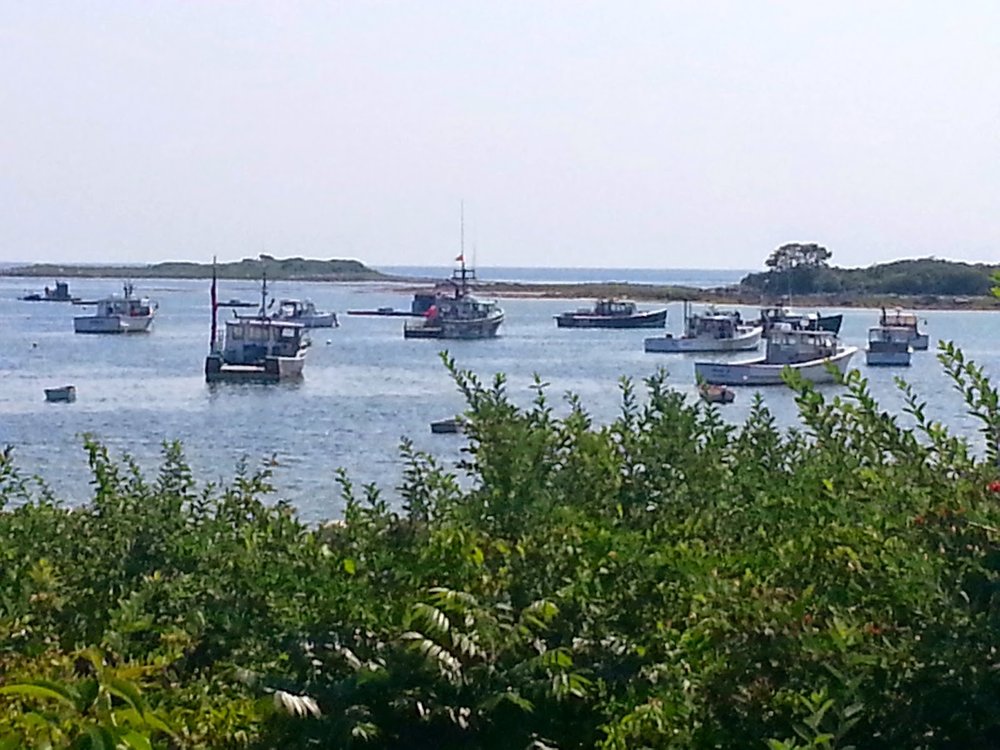 And a few more boats.