This is the first outing for my planned Harvard series. Step-by-steps below.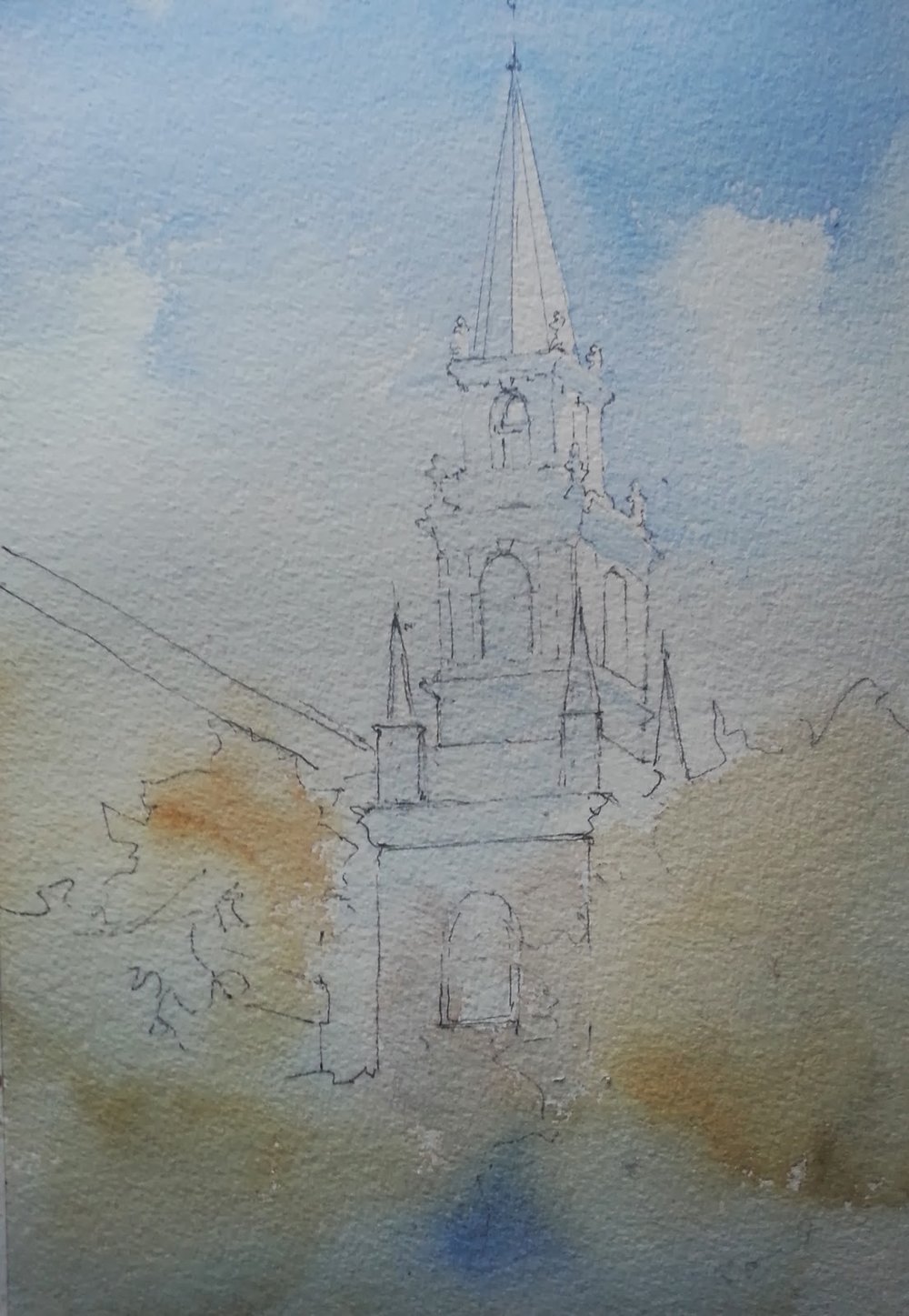 Layer 2. Strengthening up the shadows on the tower and putting more color into the foliage. This is where I start to get nervous – I want to strengthen up the shadows without losing intensity. The next layer is crucial.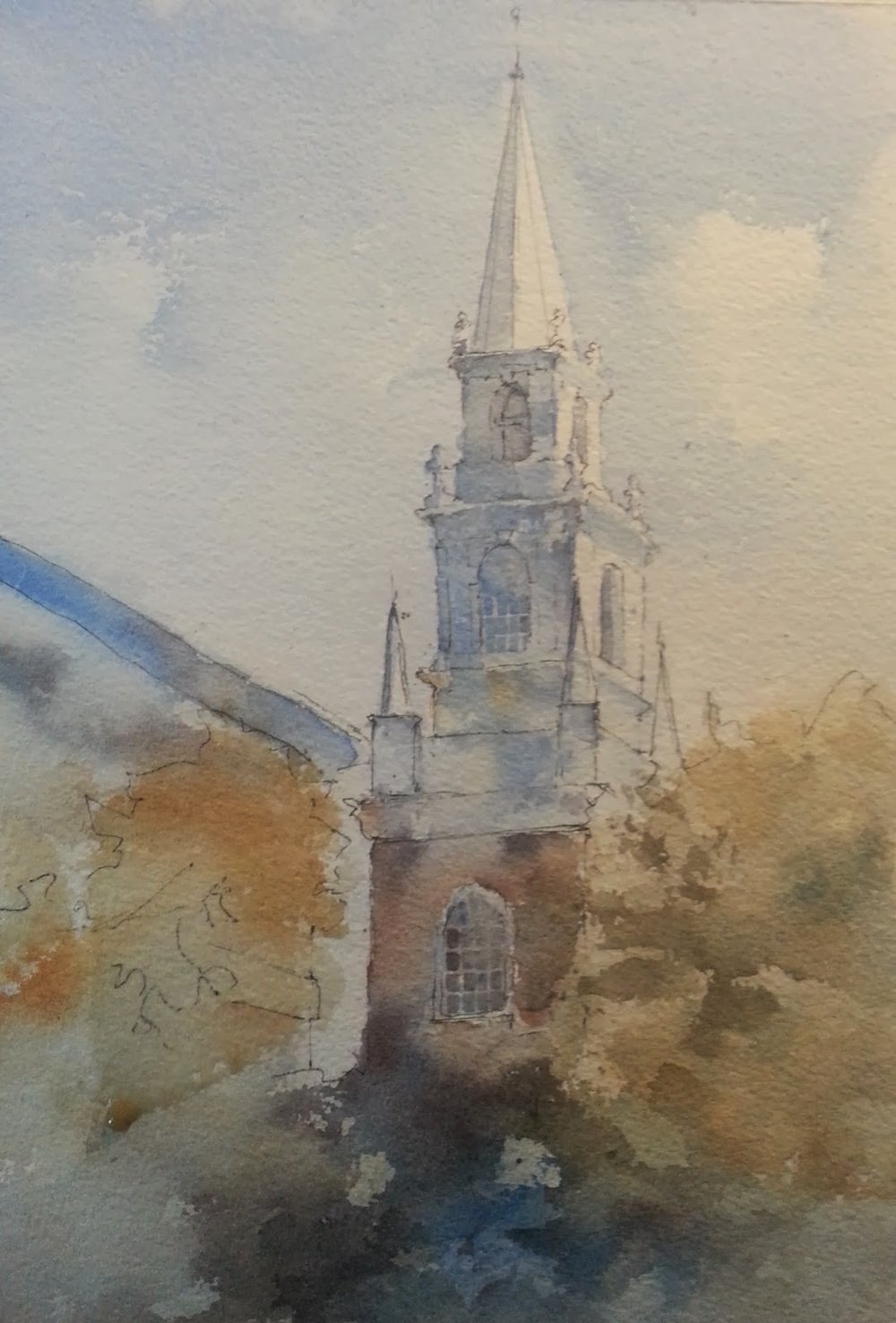 Layer 3. Have I mucked it up yet? What I need to do now is add in some strong darks without losing freshness. Those trees are worrying me too. Fingers crossed.