I'm still reluctant to pick up the brushes after the excitement of the workshop. In order to take the (completely self-imposed) pressure off I'm going back to the sketchbook and doing quick 9×12 paintings. Here are the latest :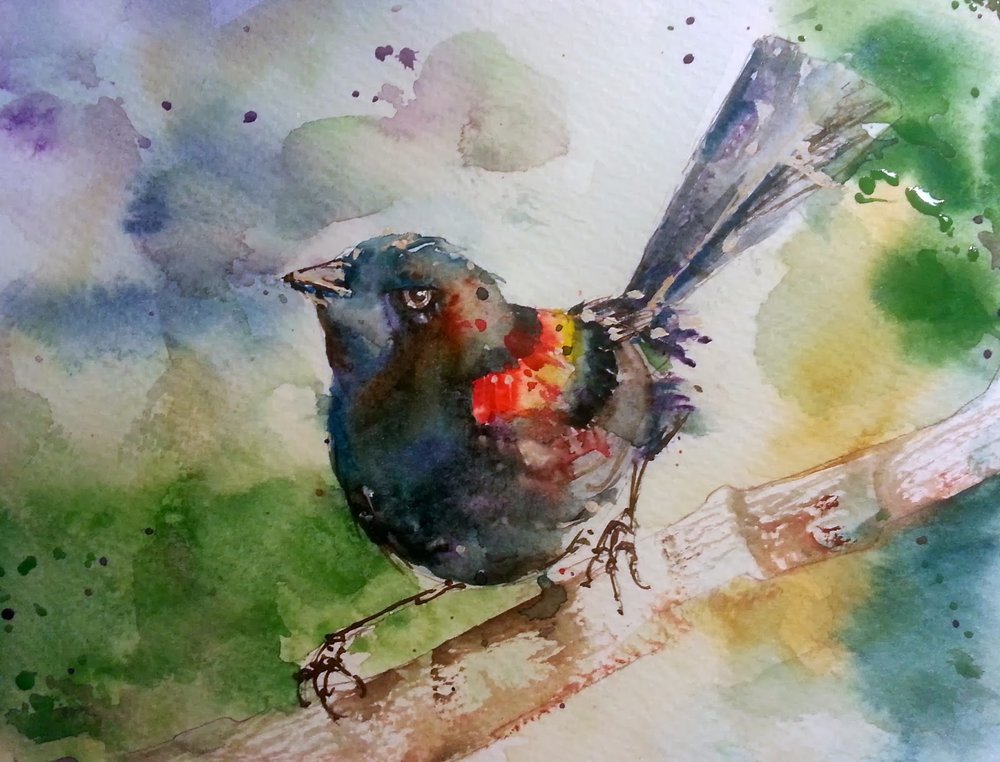 The latest bird in the facebook 'Paint colorful birds for fun' which is a red-backed fairy wren if I remember correctly. Didn't come out well – made too much use of the opaques, the darks got muddy and I tried to save it using frantic splashes and white gouache. Could be worse though.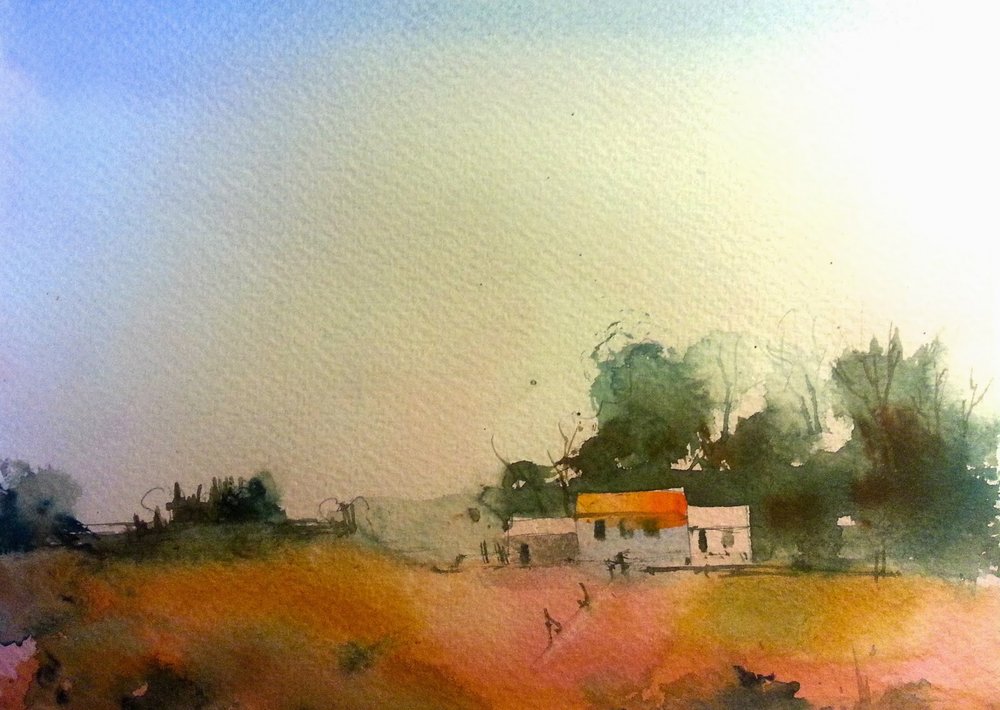 A little landscape to warm up with.