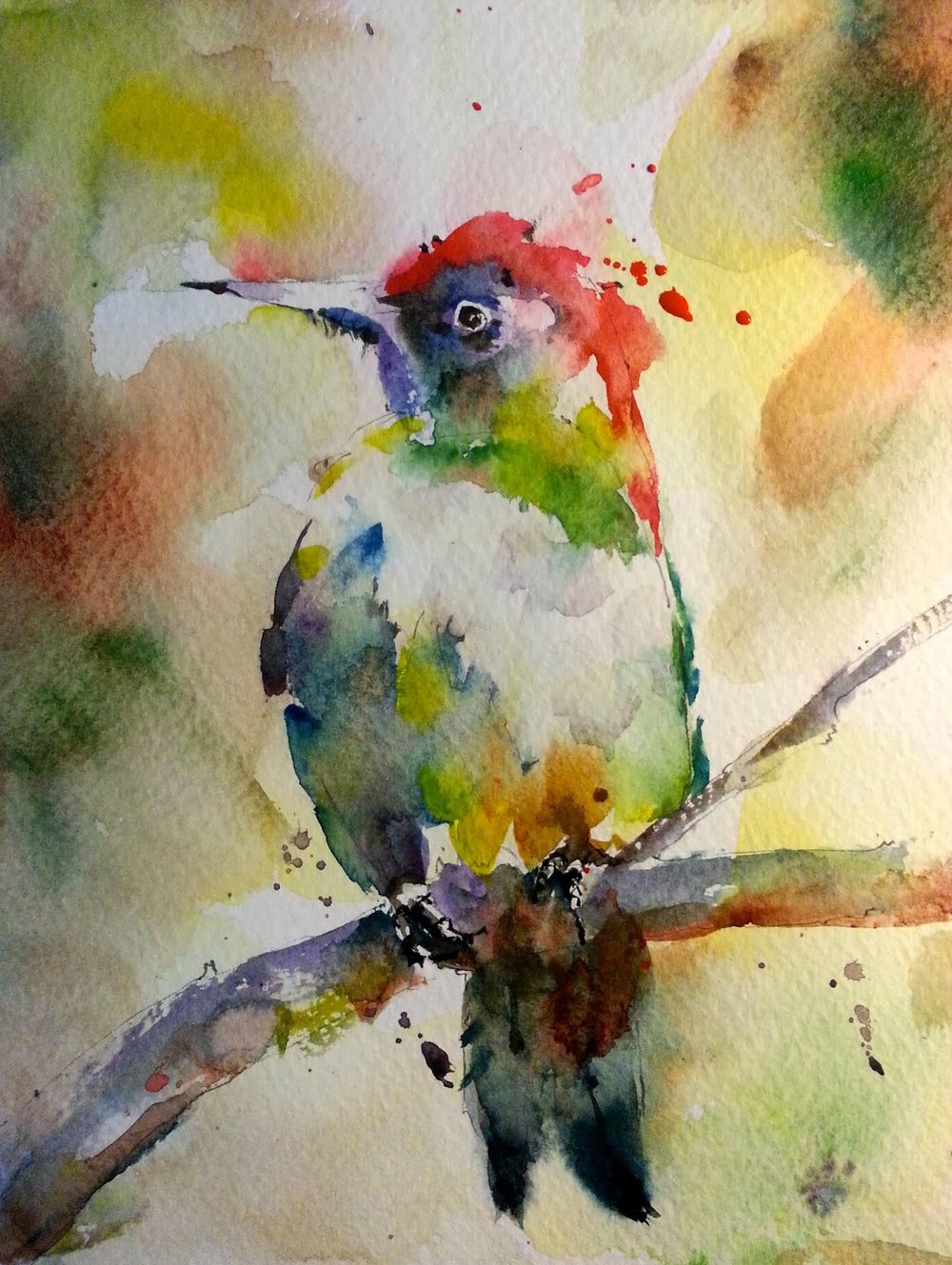 I haven't painted in a while and after a hard days work wrestling with php code I thought a quick woodpecker was in order to keep my hand in. My uber ebay purchase (41 37ml tubes fo Da Vinci paint for 167 dollars!) arrived last week so I have no excuse.
This was done in my Daler Rowney Cachet watercolor sketchbook. Unlike most supposedly watercolor sketchbooks (Moleskine I'm looking at you) the paper takes color well and is nice and heavy so it doesn't buckle.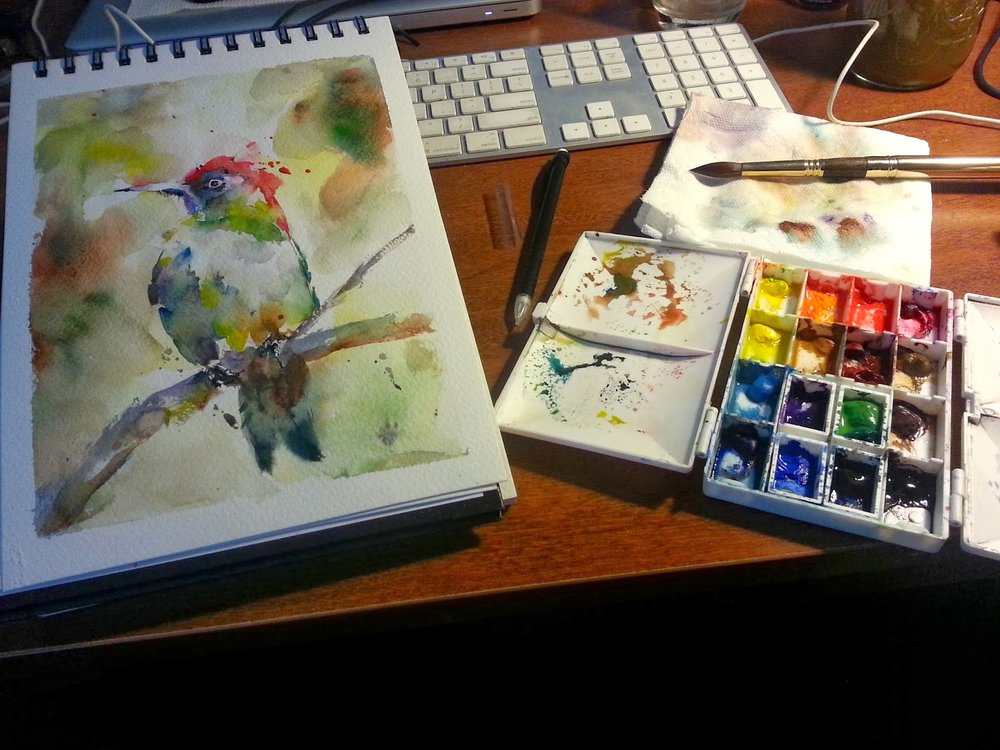 The painting station. Note my travel brush with the brass handle that James very kindly got me for my birthday. He now never misses an opportunity to mention how expensive it was. Siberian mink aren't cheap you know.