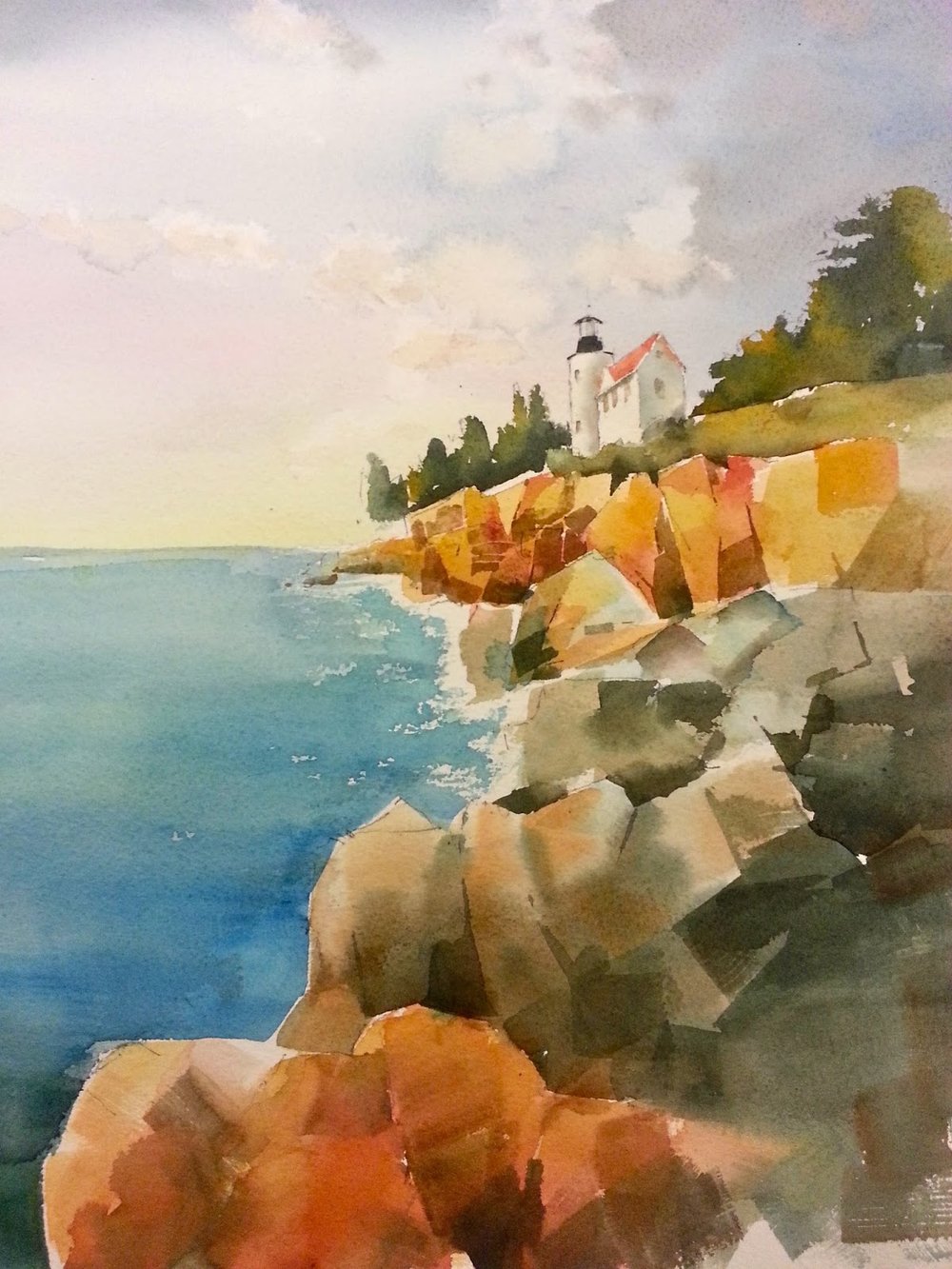 This is from a photo of Owl's head lighthouse. I'm not sure why I'm picking lighthouses recently but I did a similar John Lovett exercise recently and it wasn't a great success.
I'm pretty happy with this. The sky is good – a little blossomy but still good. The rocks are ok – I may lose some of the warmth in the nearest ones.
The colorscheme is a little bright but I'm ok with that and was actually aiming for this. Maybe I'll do another one and aim for a little subtlety.