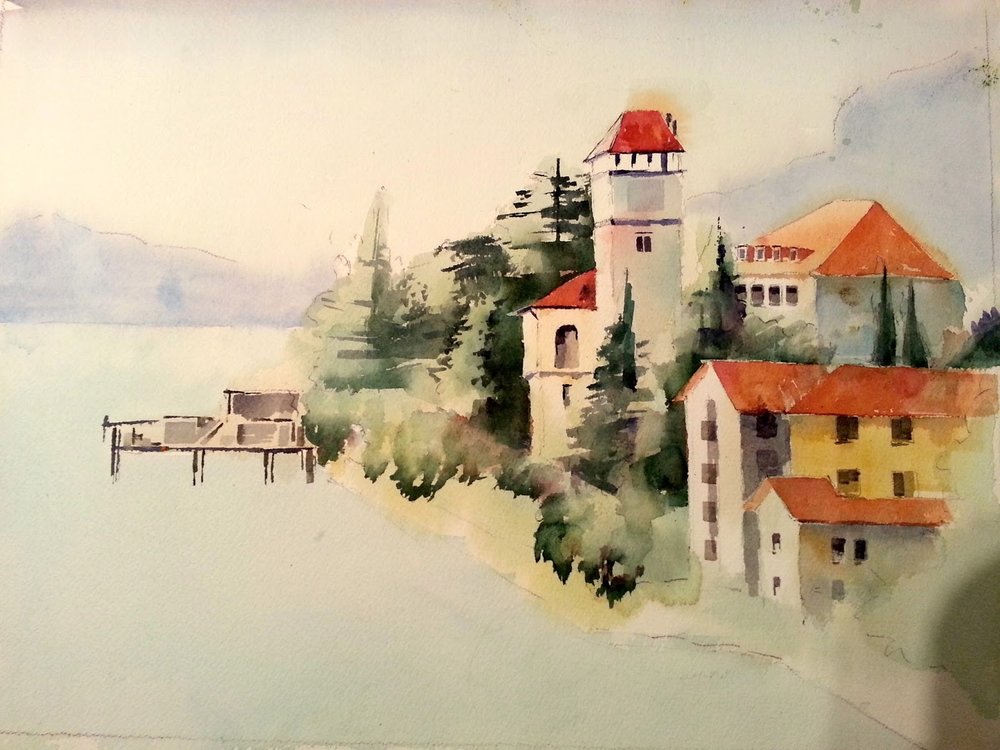 This was taken from a photo and is still unfinished. I'm not happy with it at all. The greens are dull, the buildings are garish and it just doesn't hang together. I want to do another couple of versions to see whether I can improve various areas.
Intermediate steps are shown below: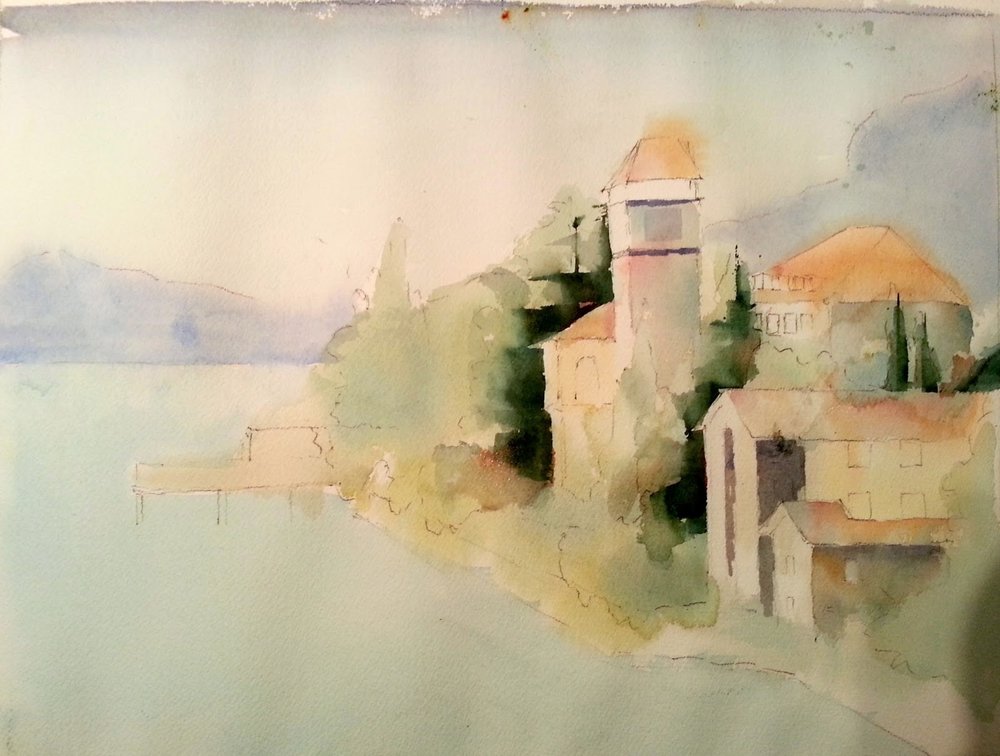 After the drawing, initial washes and the start of the strong darks. I like this version the best.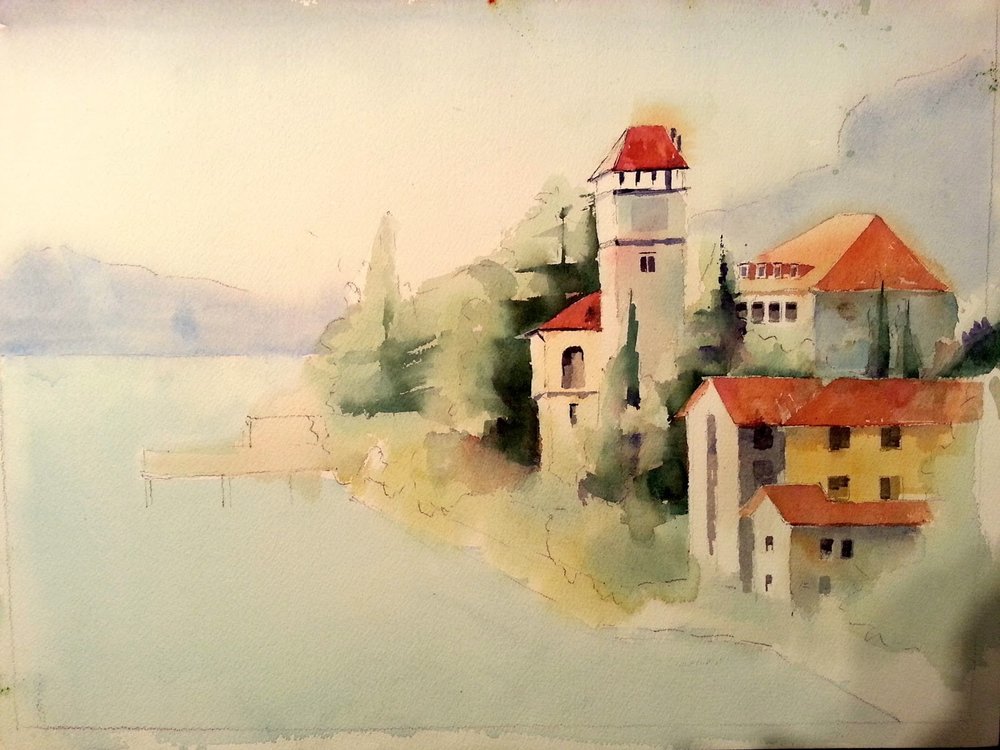 Further along – more detail in the buildings and starting to build up the greens. Still not too bad.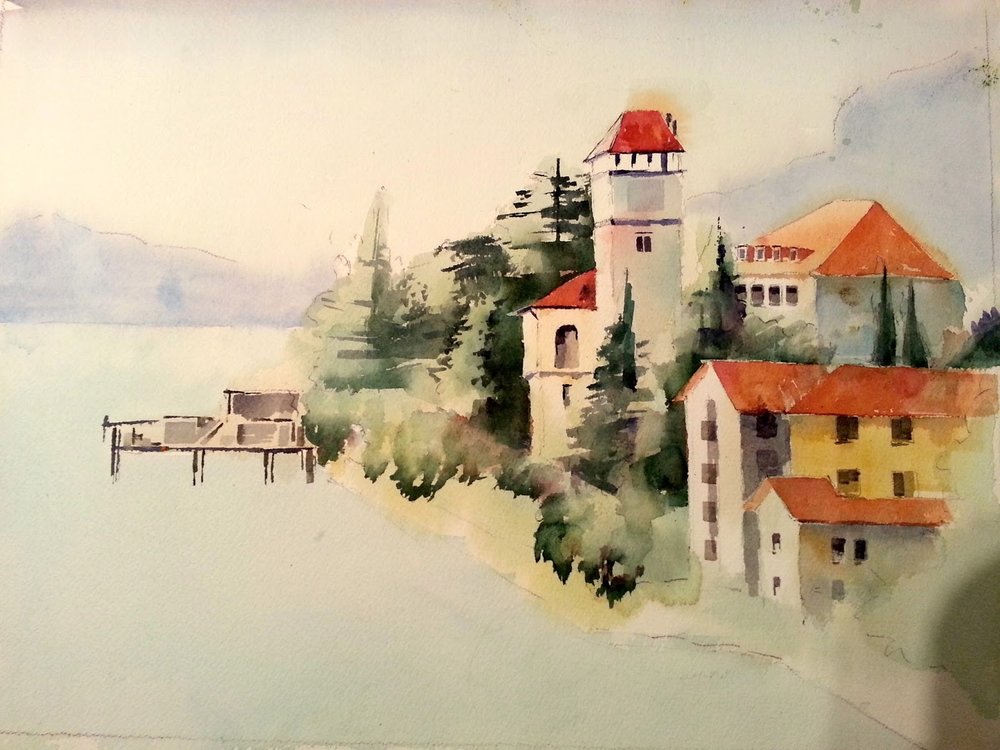 Ugh. Too fussy in the darks and I need to tone the jetty thing down a bit.