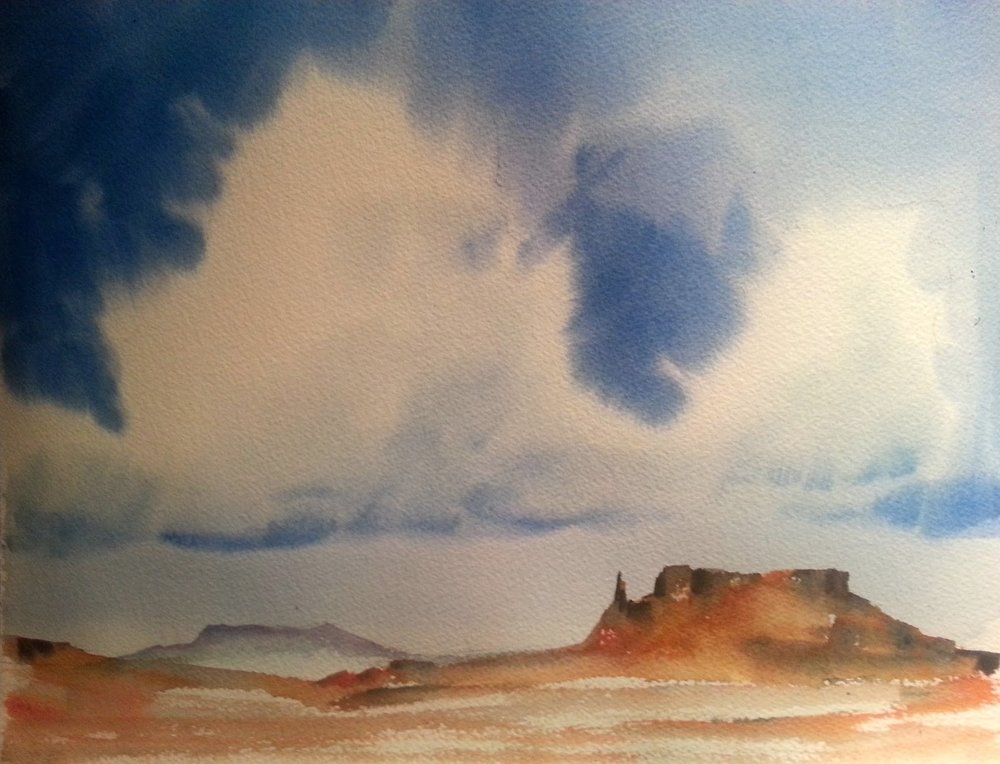 Cumulus clouds. A lot of wet in wet and shading/blending.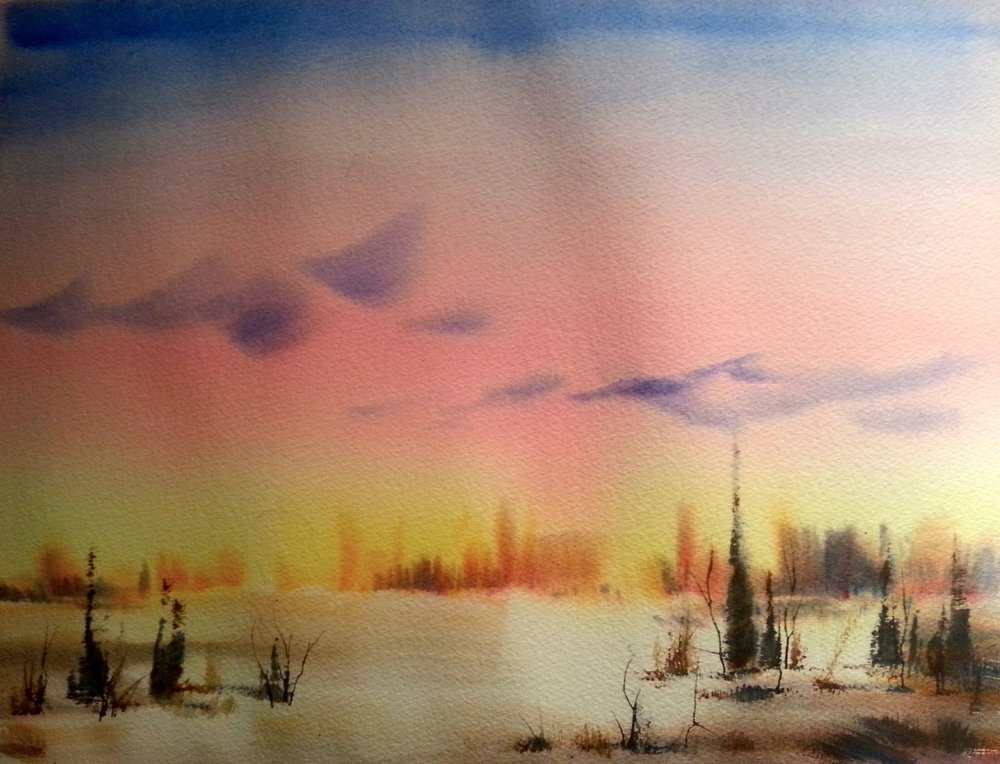 Sunset sky. A test of the buffered washes in the sky. Mr Edwards separates complementary colours that might turn into mud by a third to keep the colours bright.
This is the third scene of this sort that has featured here btw – I should find something different to paint.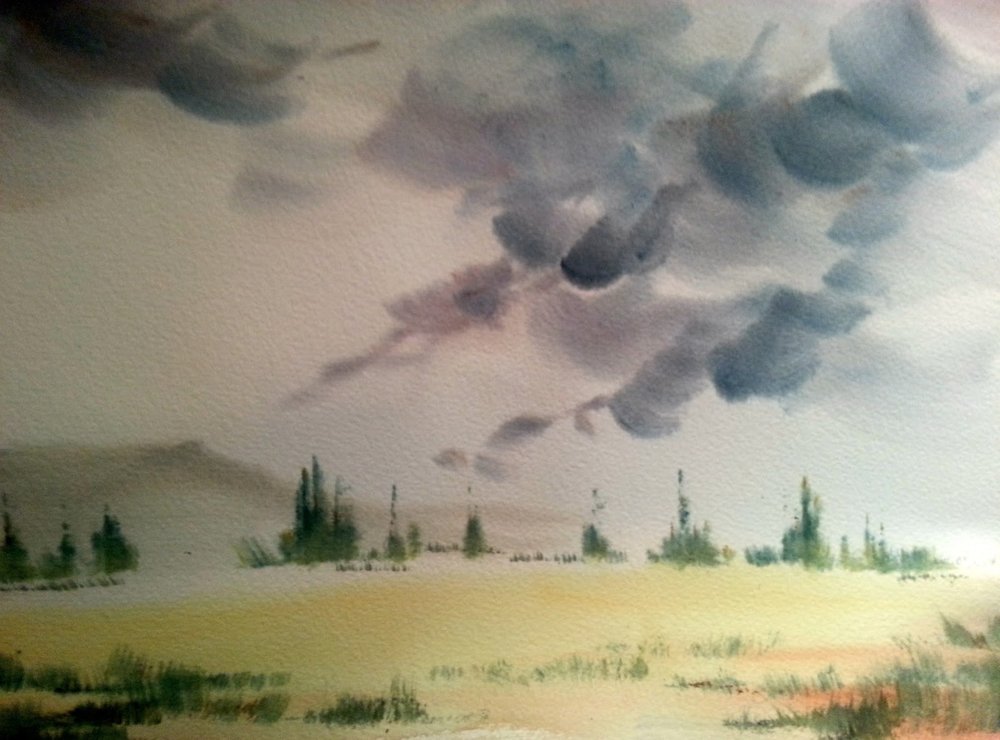 This was the first try – not great. Dull colours, awkward brushstrokes but you can see that the effect of trees and grasses is pretty easy to get.
I should add here that these are all from his 'Sky' DVD. There's a final painting – foggy sky – that I didn't get round to. Even though I've done a lot of Sterling's DVDs (would he mind me being so familiar?), and at first the 4 step process seemed a little gimmicky I have been learning a lot. Partly this is through gaining control by putting brush to paper. It's quite hard at my stage to get worse with practice.