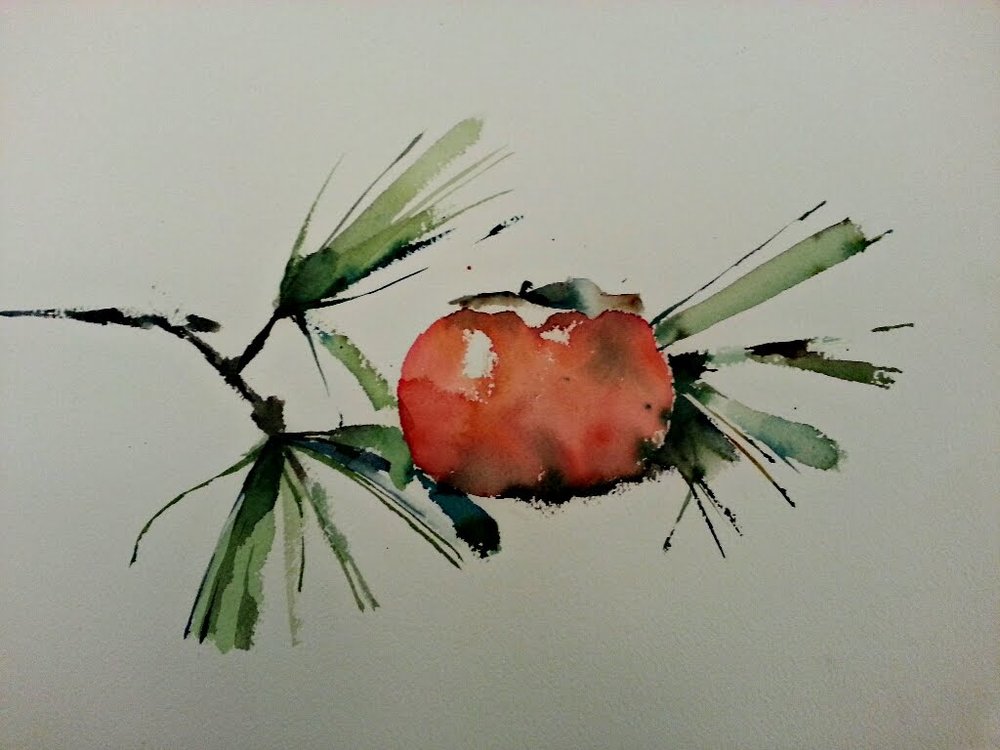 New year and new art class. The teacher is another Kate – Kate Finnegan who is also part of the

Kaji Aso Studio
. There were many returning students which is always a good sign for a class – some had been coming for 7 years or so. We did a couple of exercises playing with the effects of paint on wet and dry paper and then into a still life of persimmons and pine needles.
I was fairly pleased with this. Good colour and I tried hard to portray the pine needles with simplified washes rather than detailing each needle individually.
Not a complete success but I was happy nonetheless. The evening was completed by a hearty meal of bangers and mash with James in Teele Square. Not a bad day all round.