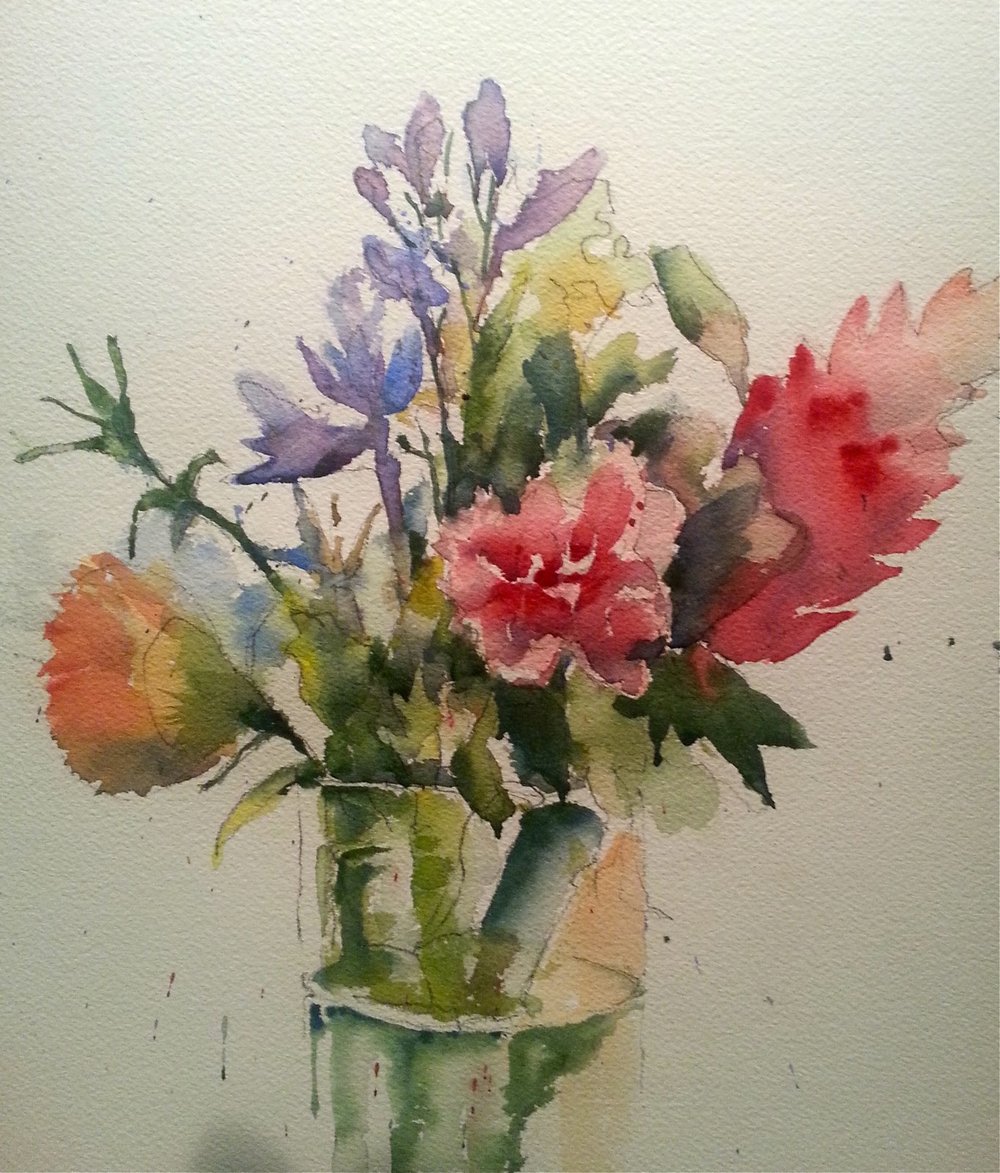 Take 3. Time for a break on the flowers.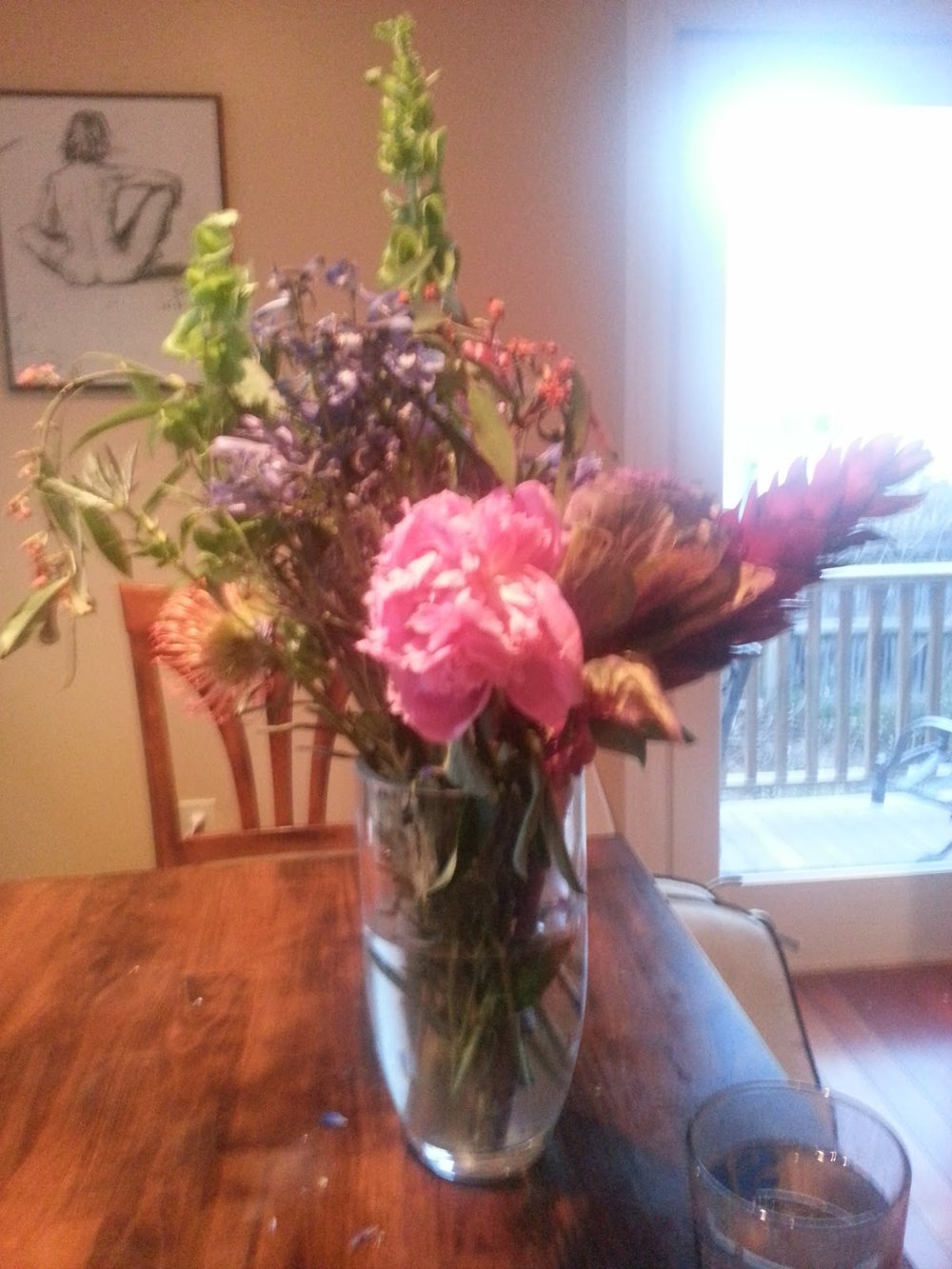 View from the other side this time. Yes they are starting to look a little tired here.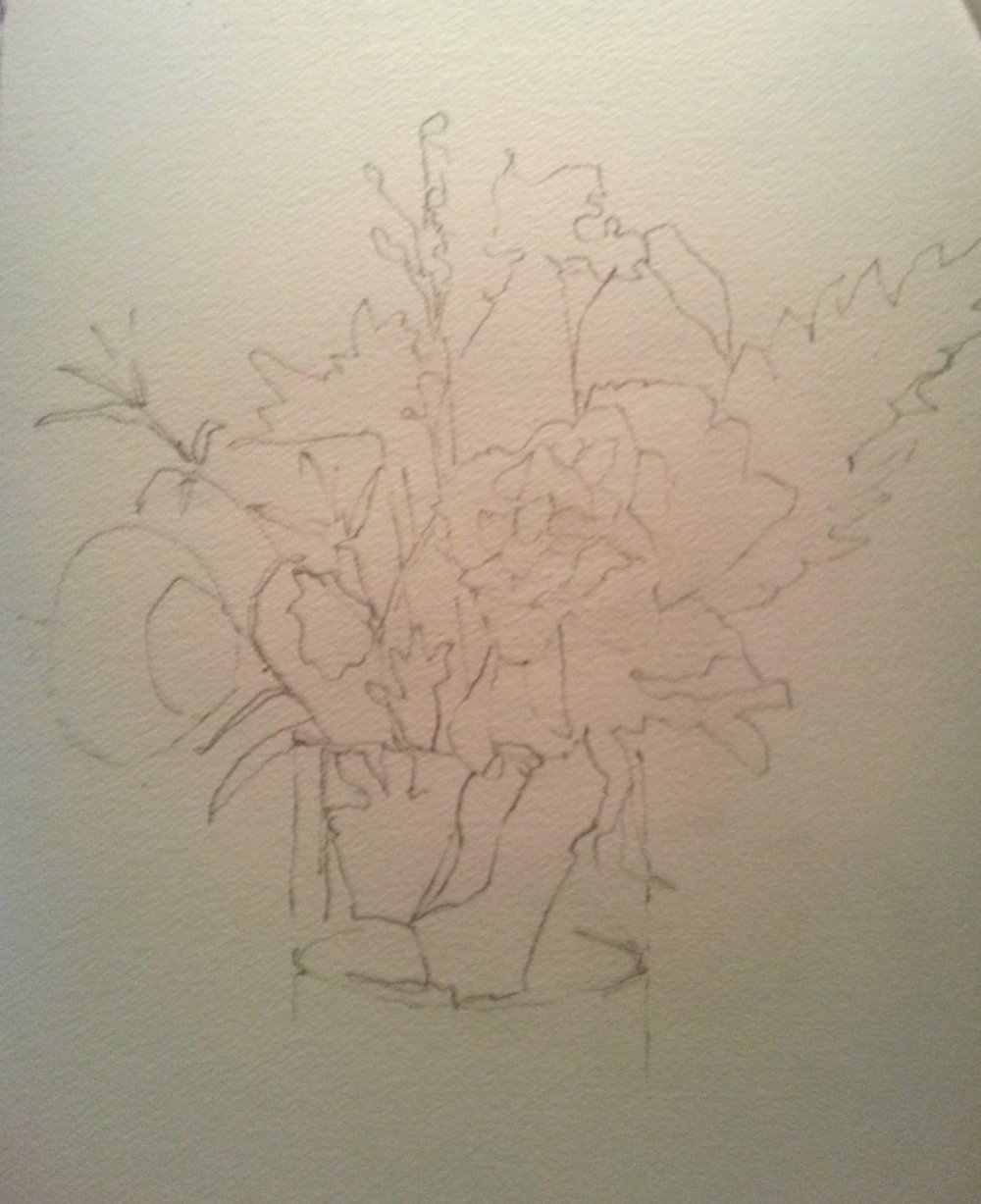 Contours again.
Flowers take 2 :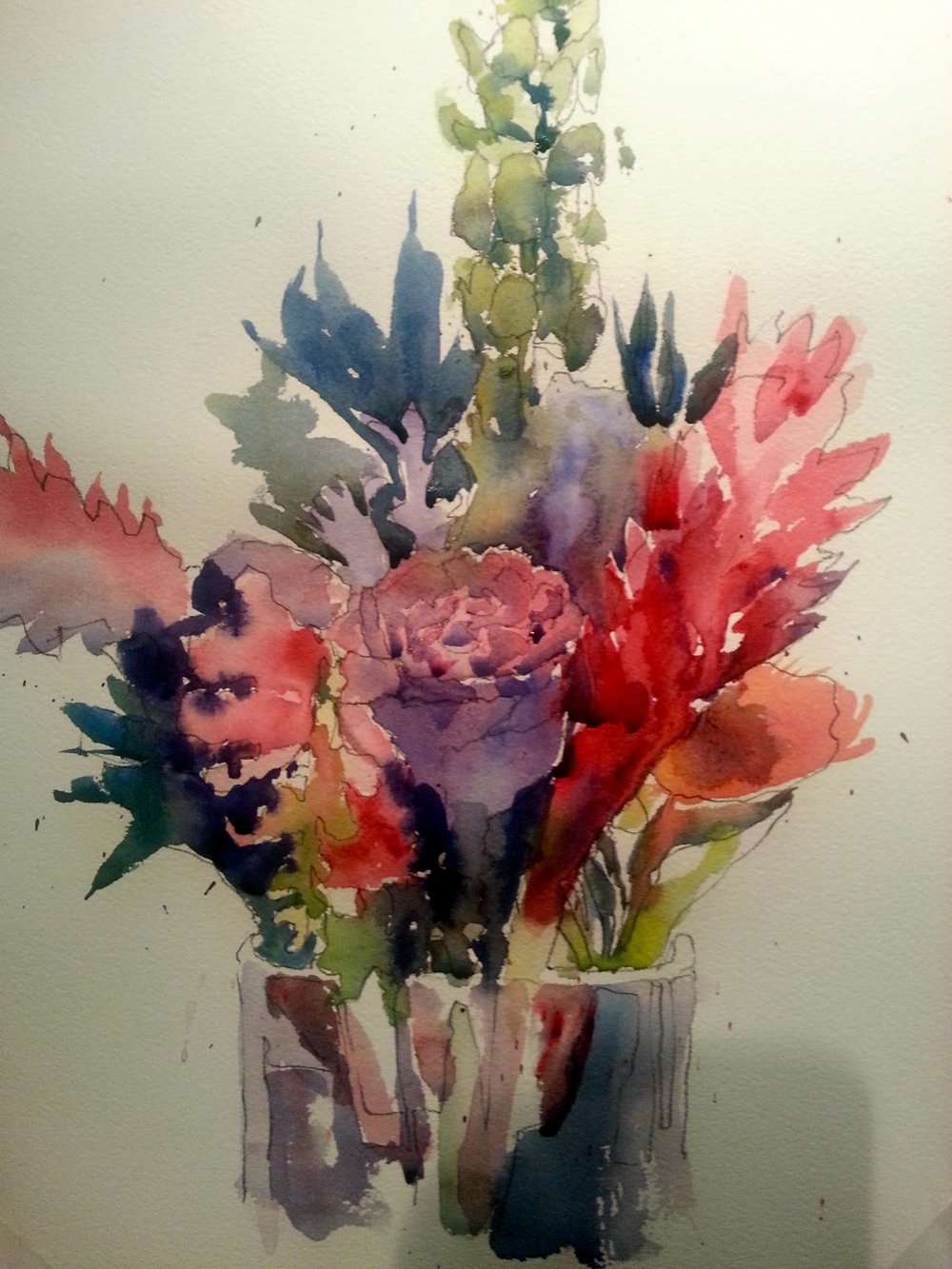 Ok this is better but sheesh!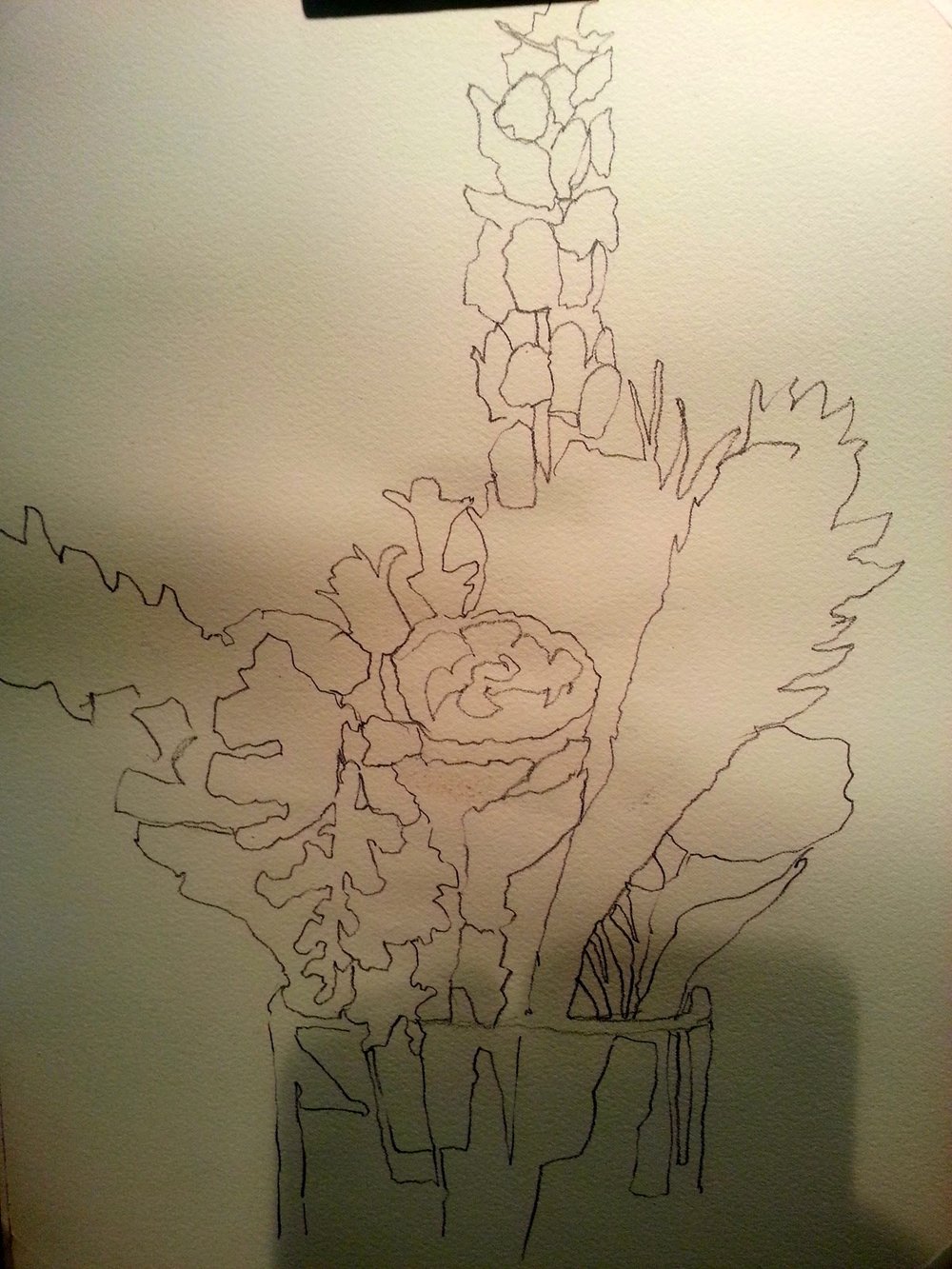 Flowers take 1 :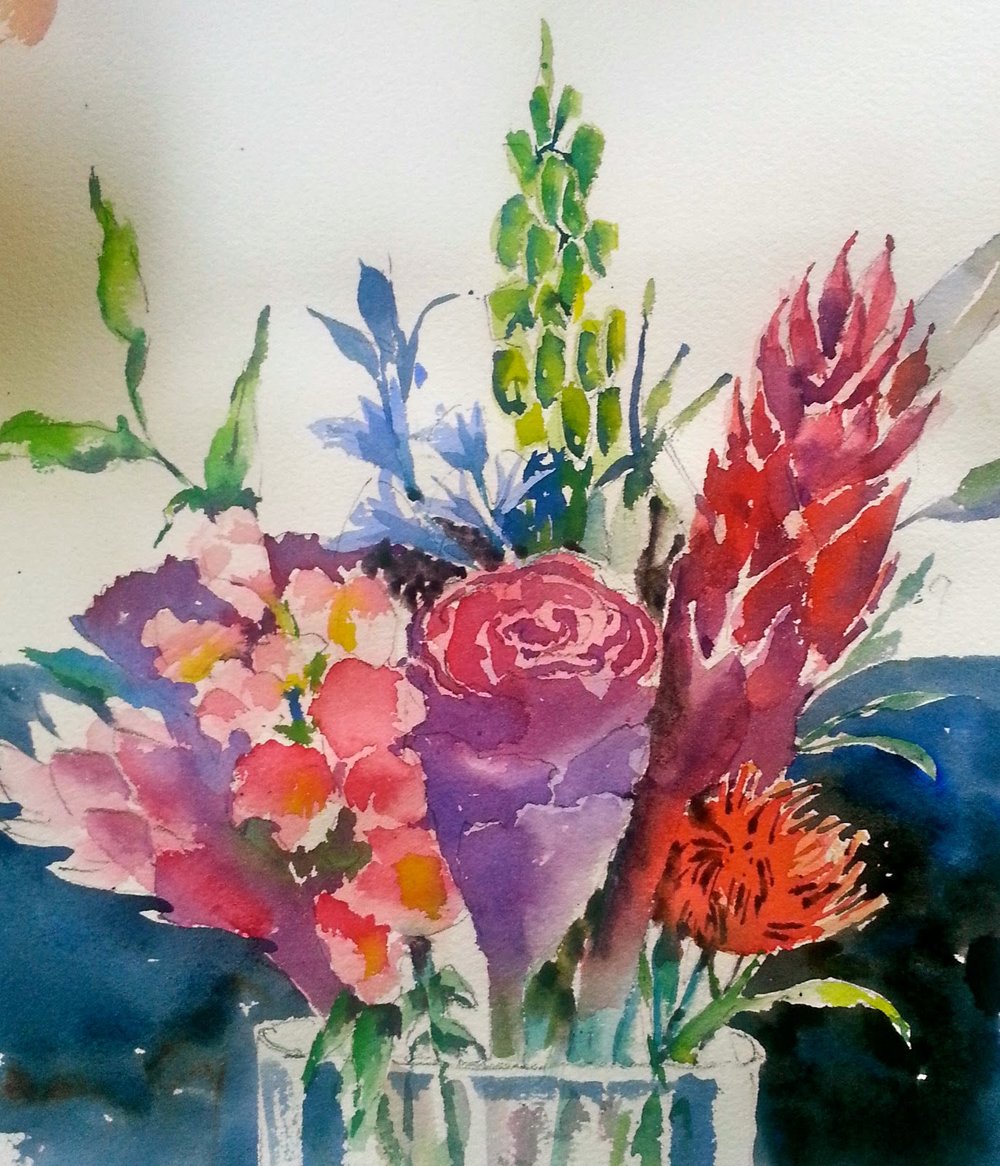 We usually get a selection of vegetables to paint at art class and butternut squash can only give me so much inspiration. So this week I brought a bouquet of flowers for some variation.
How hard can flowers be? They are of indeterminate shape and are brightly coloured so should be easy yes? Oh boy.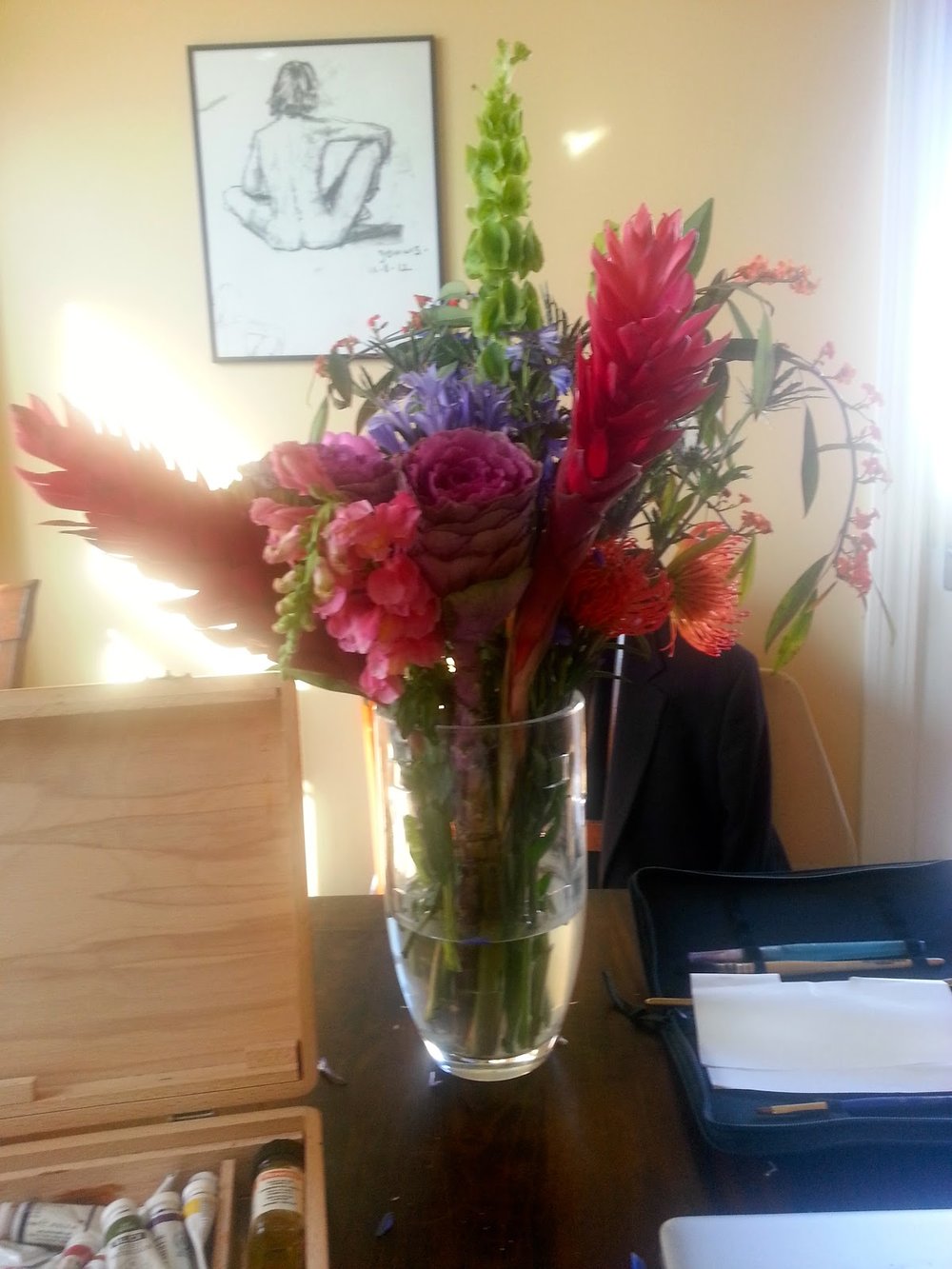 The subject.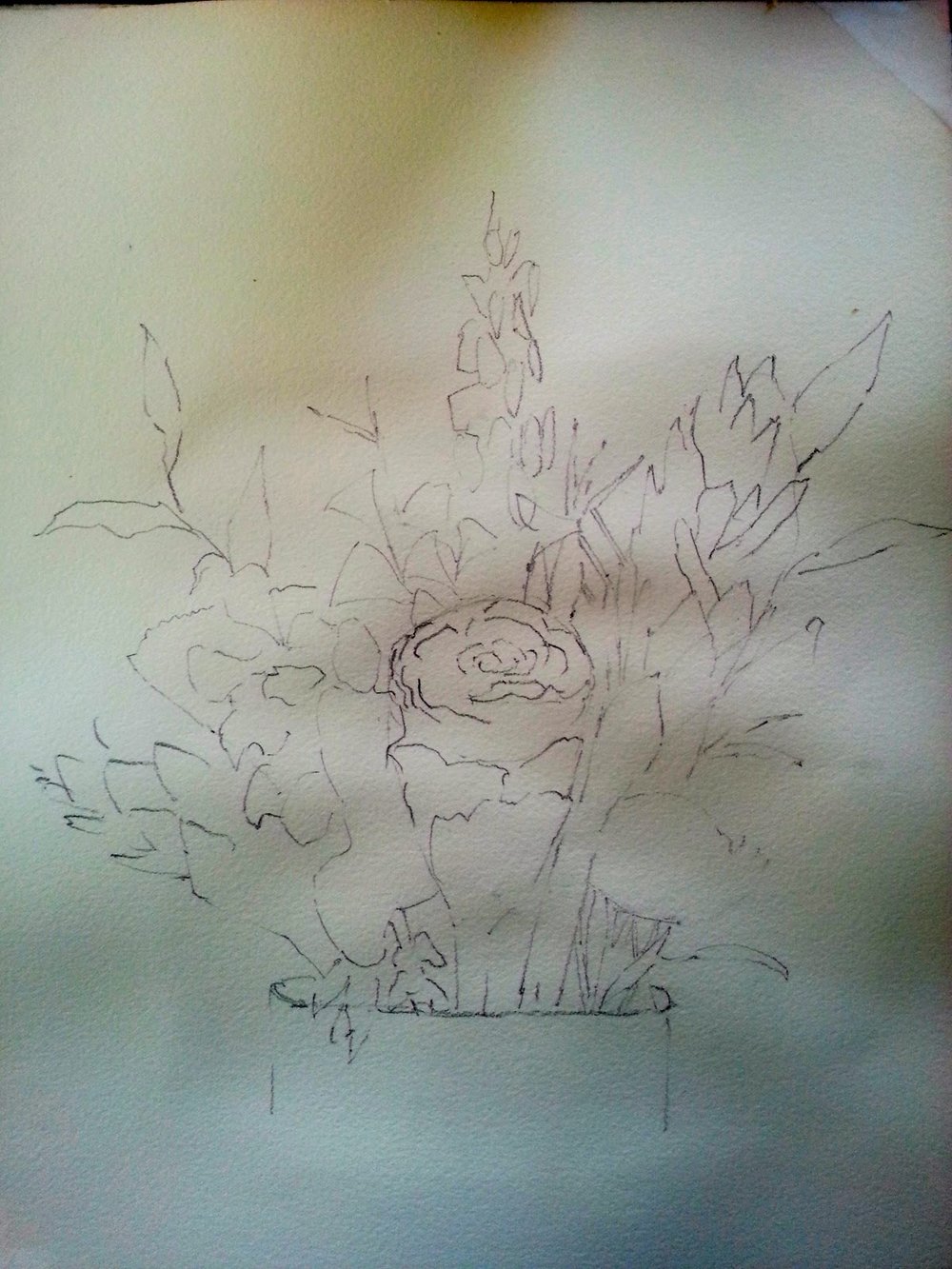 The initial drawing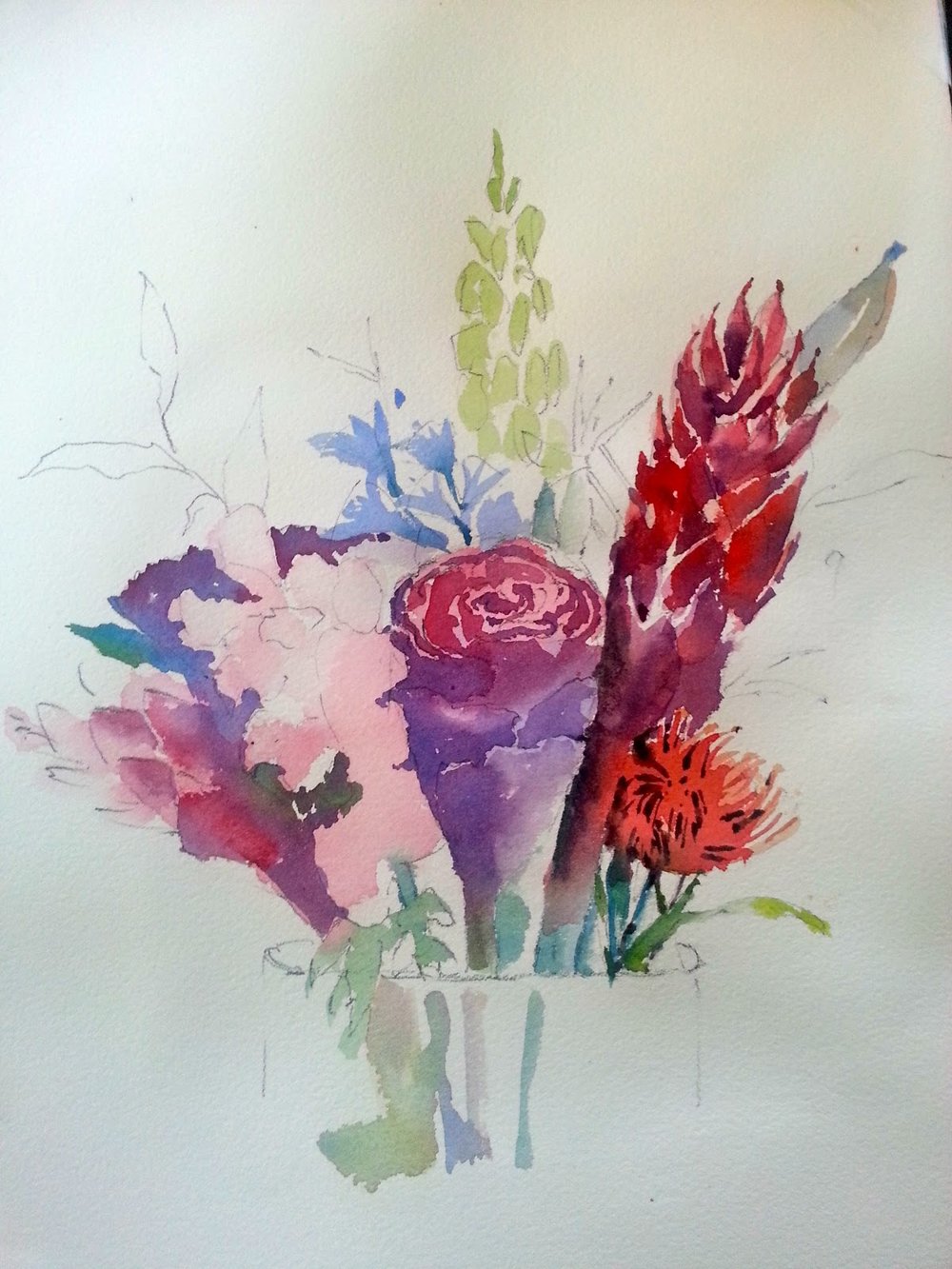 Hmm oh dear. Time to start afresh I think