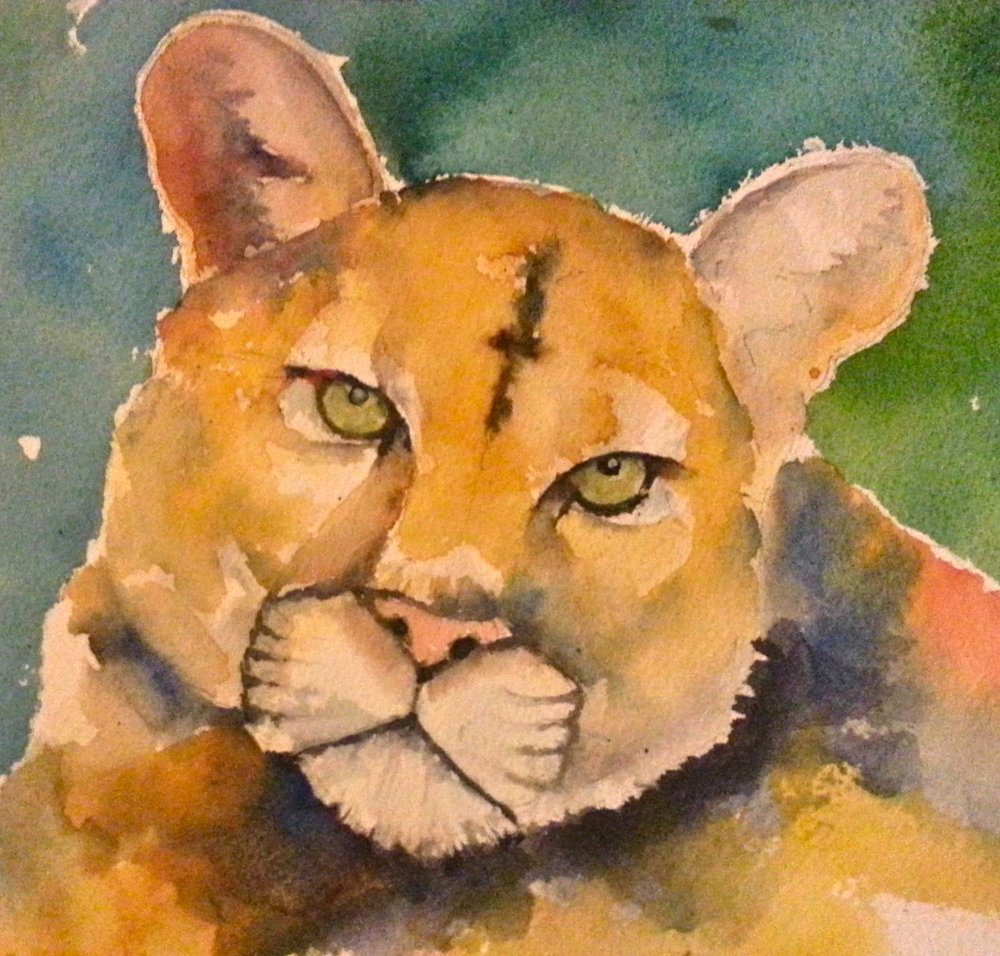 Hmm. Well he's ok.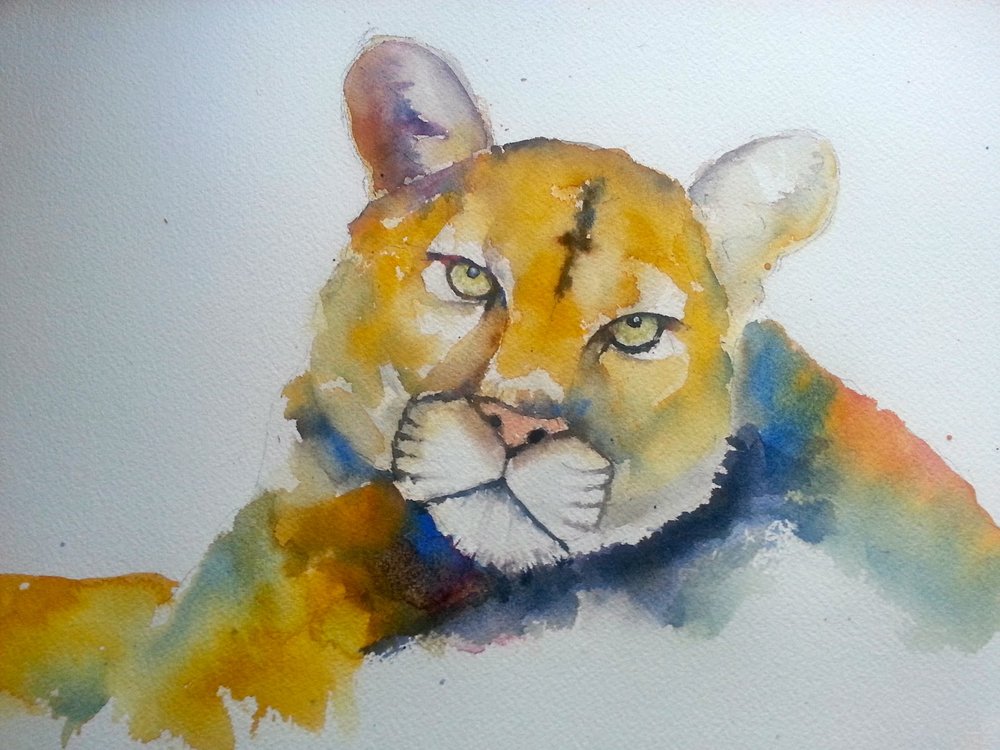 (Edit) Second go at the lion.
(Edit2) I'm not happy with this at all. Too rigid around the eyes and snout area. Very tempted to start over again.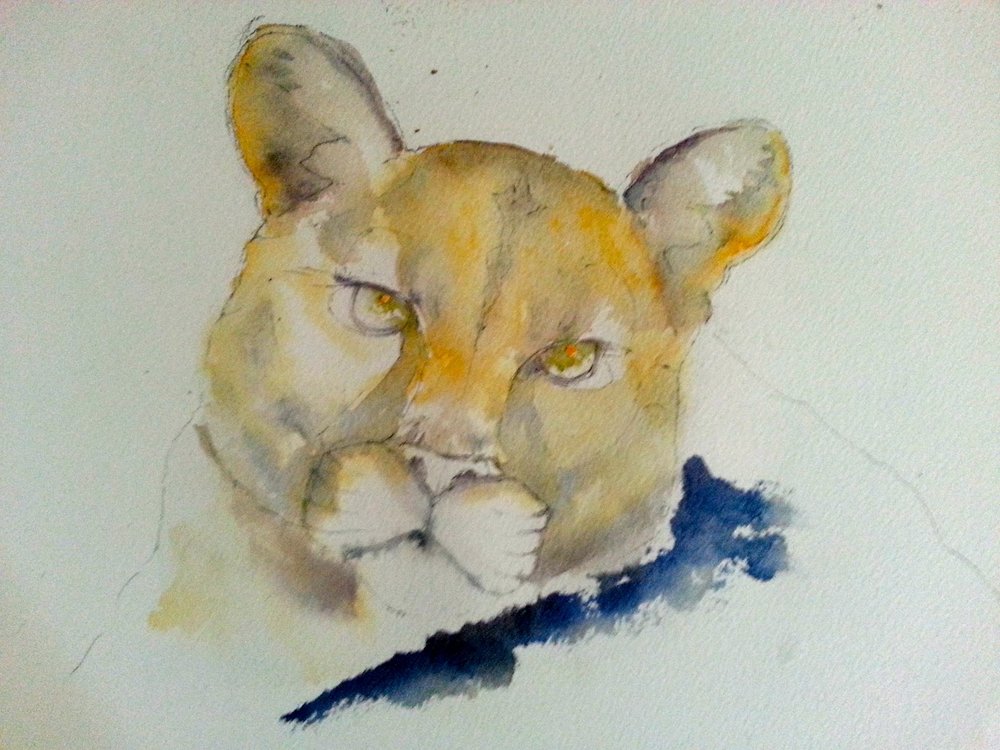 Chickened out of the tiger although stripes are likely easier than just fur. This is just the underwashes – they're paler in real life.