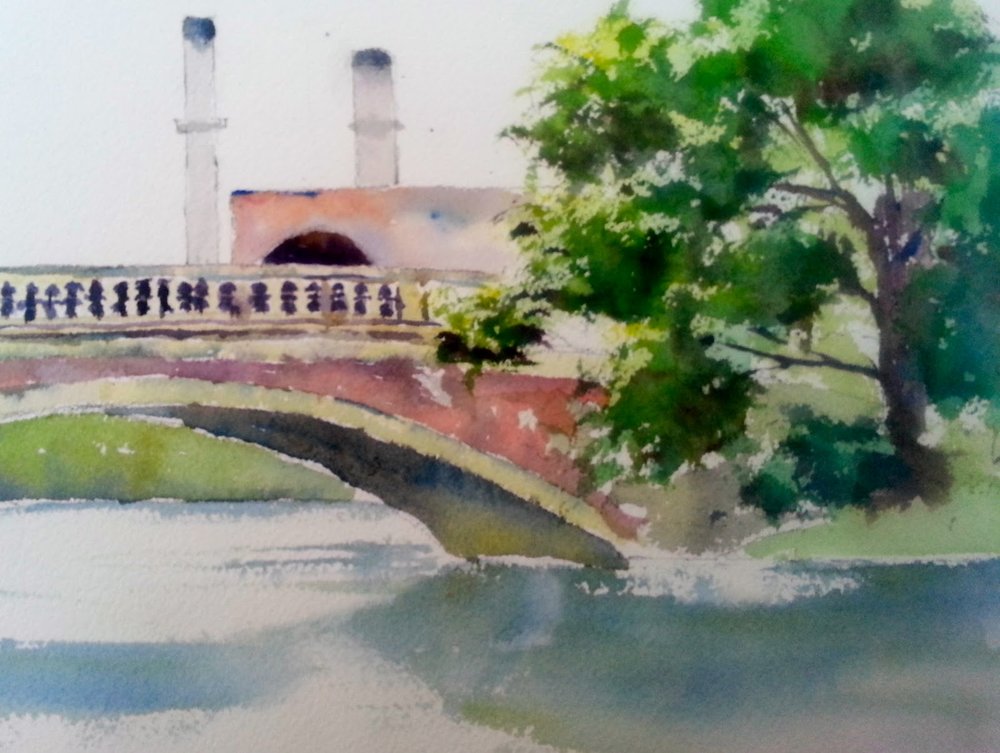 Not a great finale. We trooped down to the river and perched ourselves on a park bench facing the John Weeks bridge. The preliminary sketch went well but I struggled from the outset, the colors were wrong and I had trouble unifying the tree with the bridge.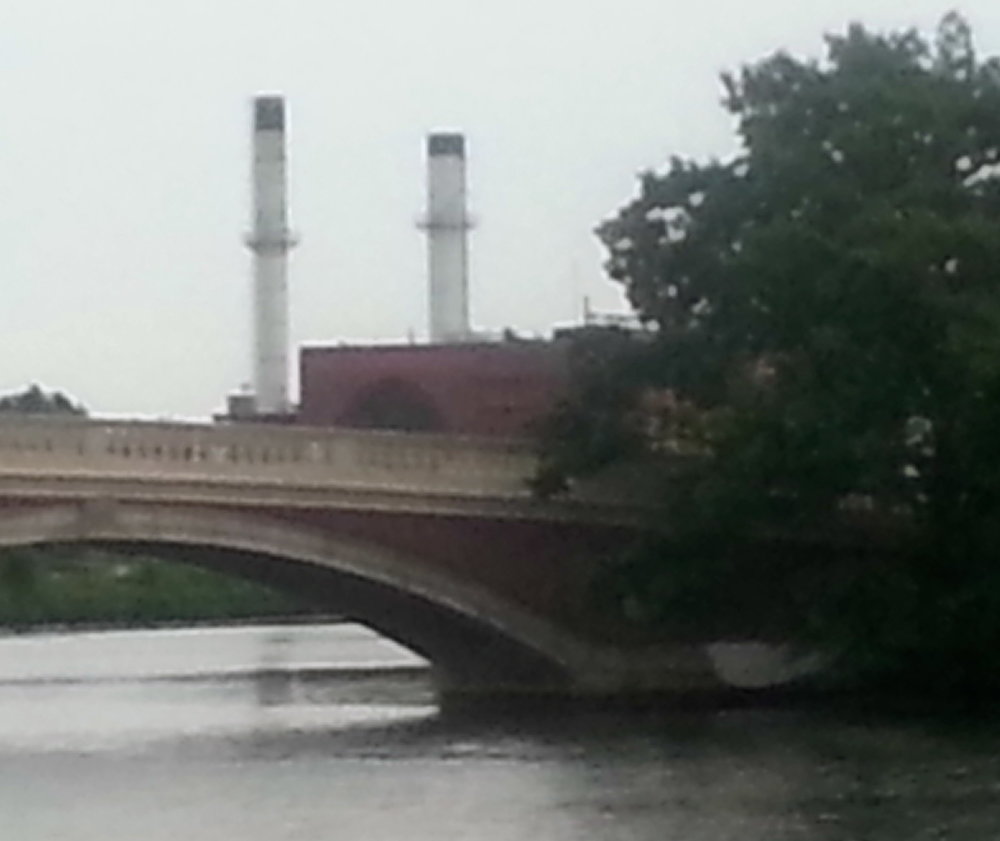 Photo of the scene cropped roughly to the size of the painting. Yes my chimneys are too short.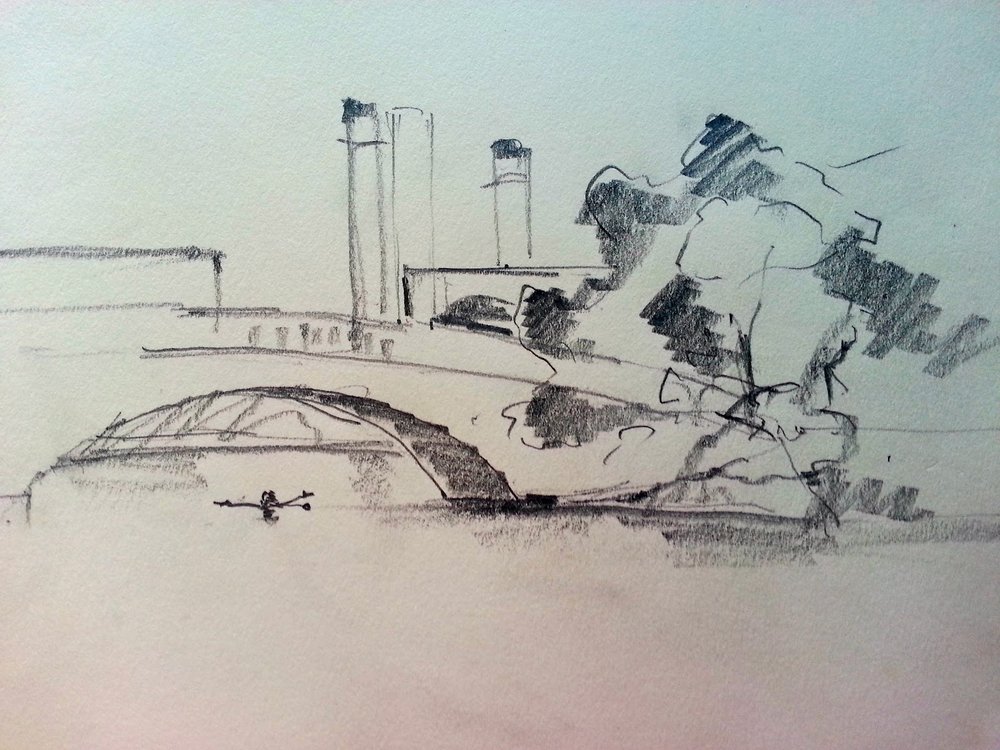 Preliminary sketch. I chickened out of putting the boat in.