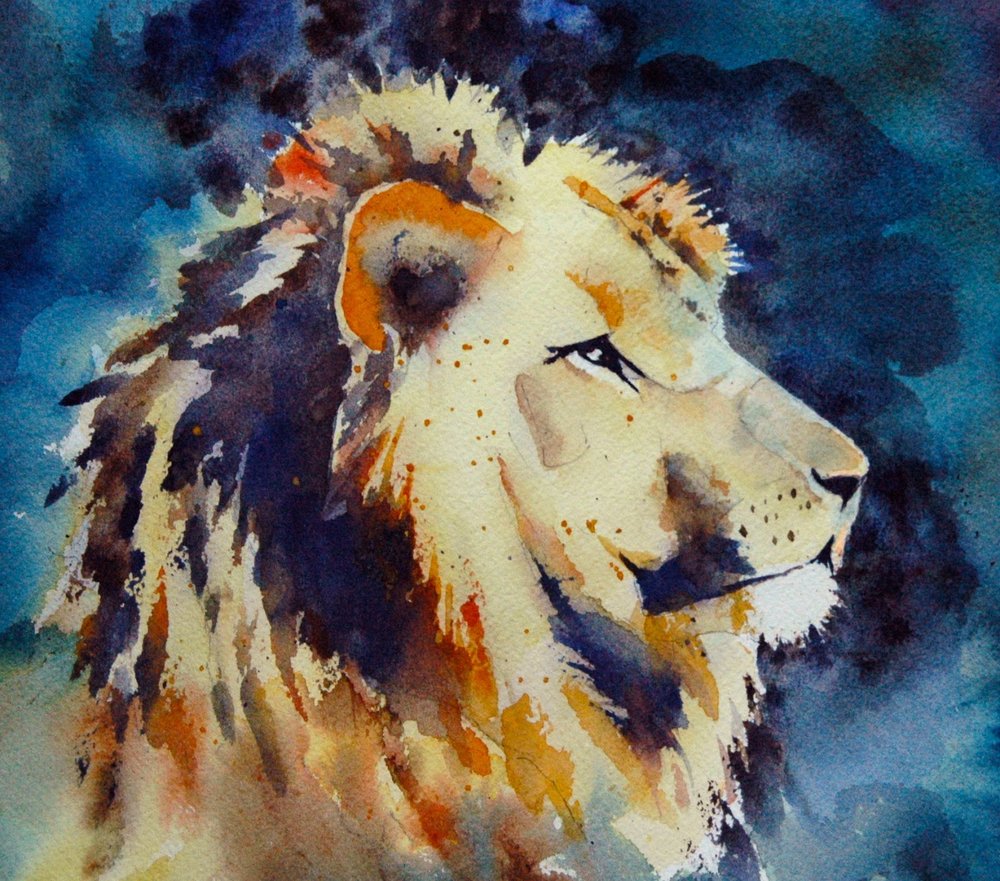 (Edit: December 23rd 2012. Added a quinacridone gold wash to warm up the fur and extended the background. Supposedly to improve it)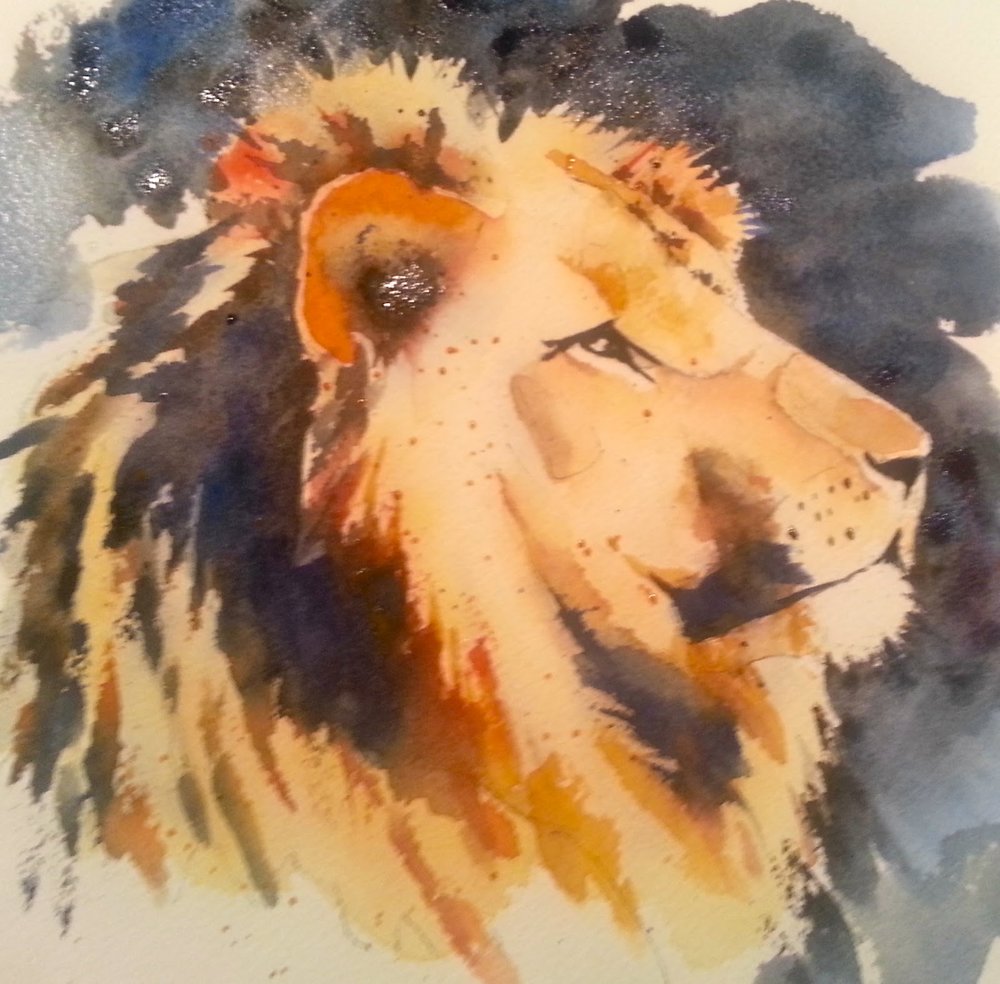 So James has got it into his head that I can make a fortune by painting wildlife paintings. In the interest of marital harmony here is a lion.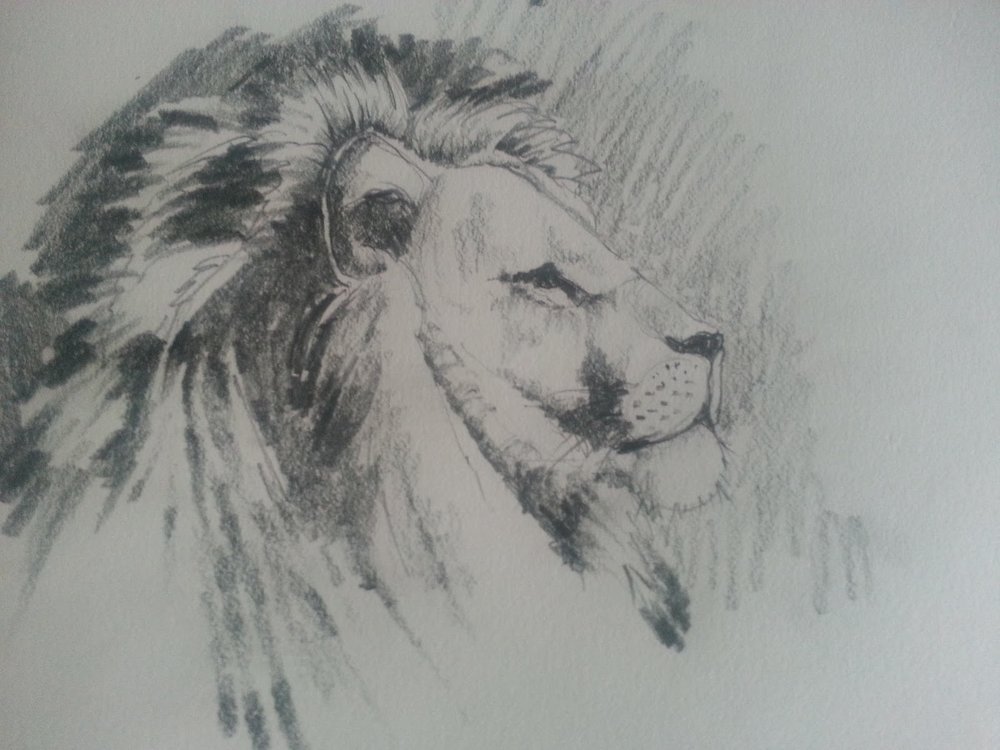 The preliminary sketch.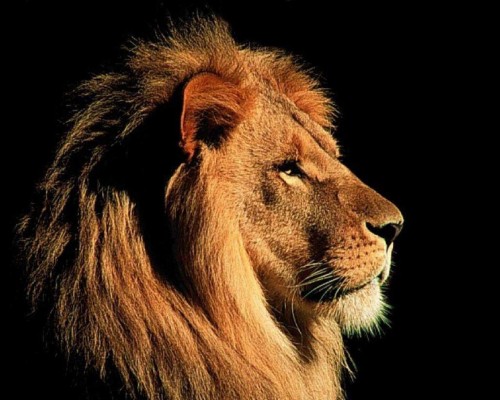 The reference photo.