The August
photo challenge is not something I would have chosen myself but that is part of the challenge. Horses are hard and dressage horses doubly so. At the end of everything I'm pretty happy – if you look through the preliminary sketches below you'll see it was an uphill struggle.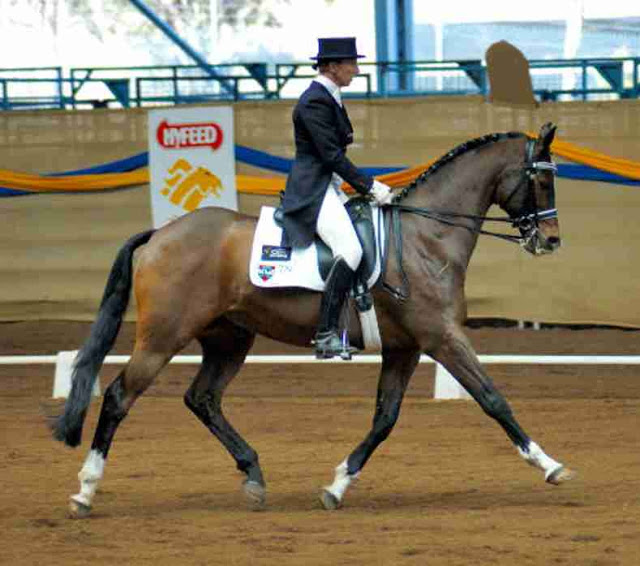 The first sketch – how hard can horses be? Very hard as it turns out – especially the human/horse size ratio.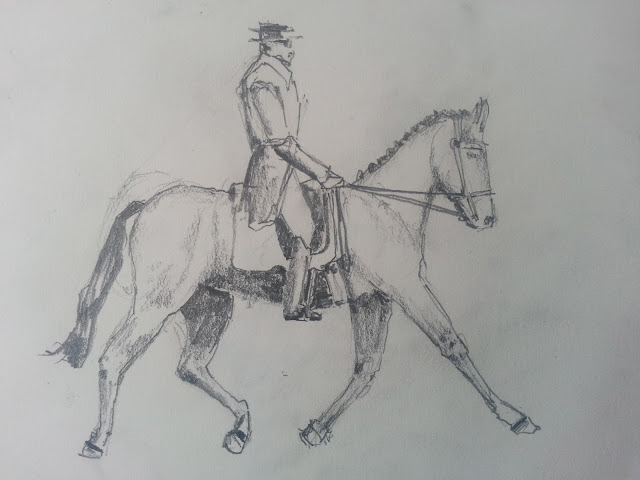 A small watercolor sketch – can't really put things off any longer.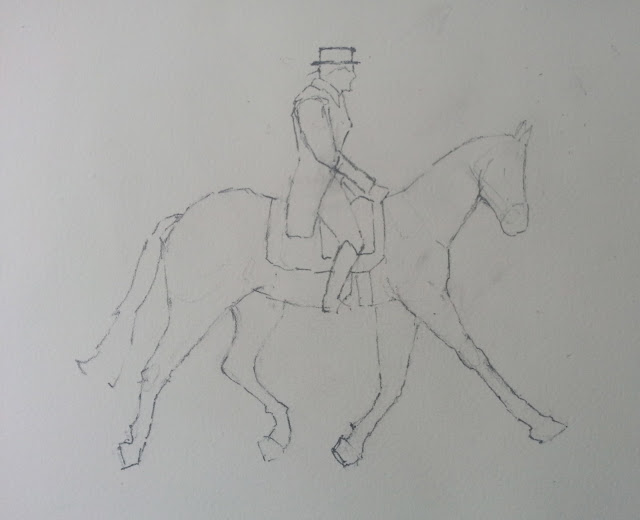 Not too shabby! Clip clop!