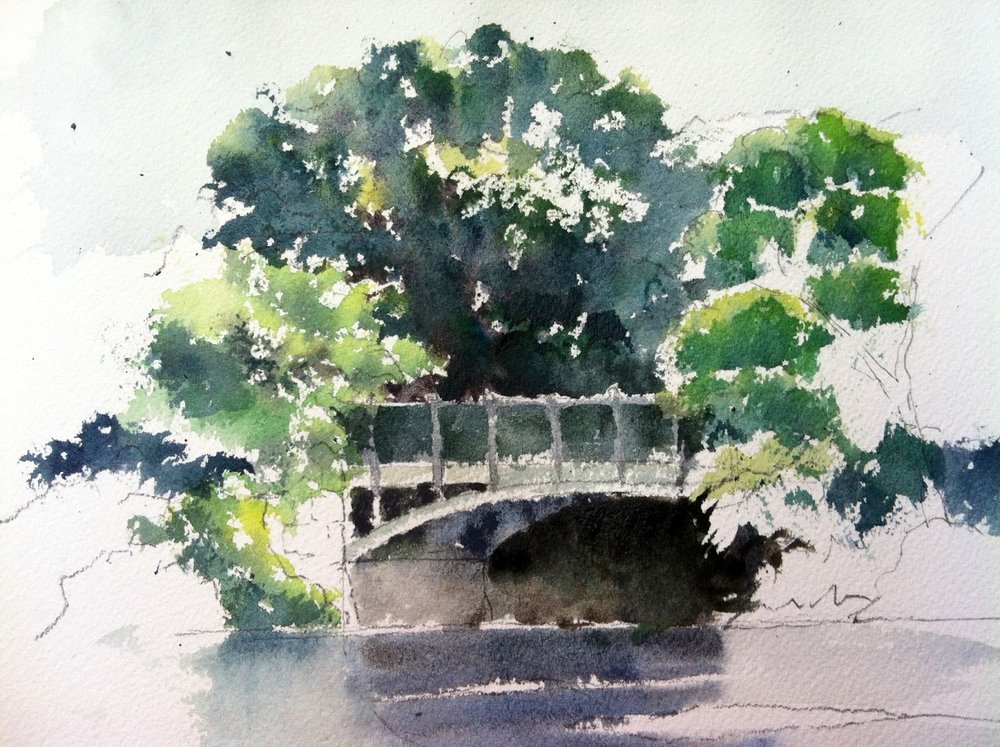 After sitting in the car and driving around a bit waiting for the rain to stop I landed here next to the Mystic Lakes. This isn't a particularly fancy bridge – it's just for cars but that doesn't matter.
Unfinished again partly cos it started to rain and partly cos I started to get peckish. Next time – bring sandwiches.
I also discovered my water pot wasn't water tight and I was only left with half an inch of murky water. Doesn't help with the colors much.