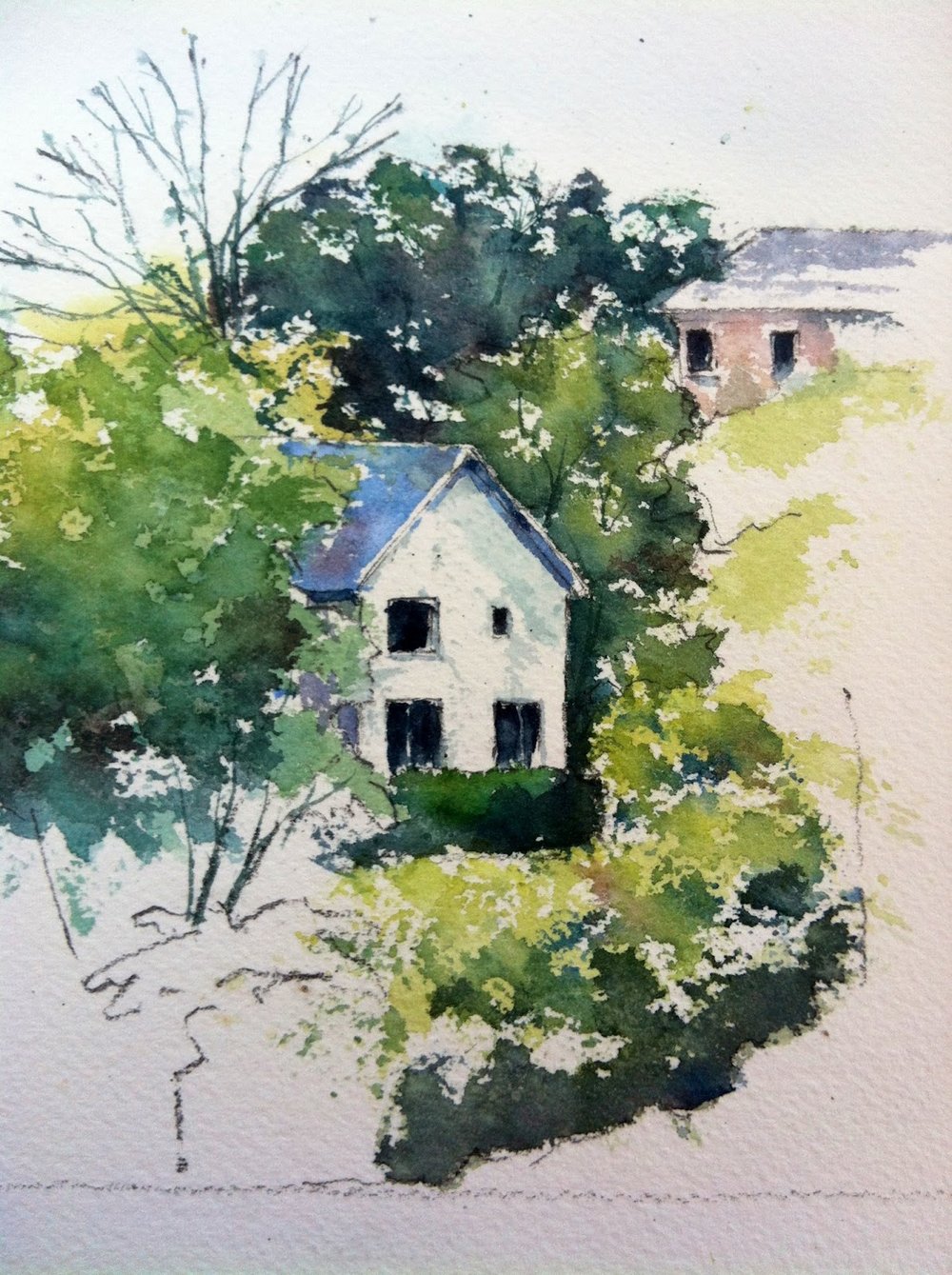 It was Friday and I was shattered after a week of chasing files and when I wasn't doing that chasing grants. So I took myself off in the Boris car for an afternoon's painting and to hell with it.
I was all togged out. Folding stool – check, hat – check, brolly – check, paints/brushes/water – check.
This was the result of an hour's painting by the Arlington reservoir and I'm rather chuffed with it. It's unfinished as it started to rain and I discovered how hard it is trying to hold a brolly in one hand, a brush in the other and not to get everything wet and paint all over myself.