This wasn't intended to be a real painting. Just trying some new things.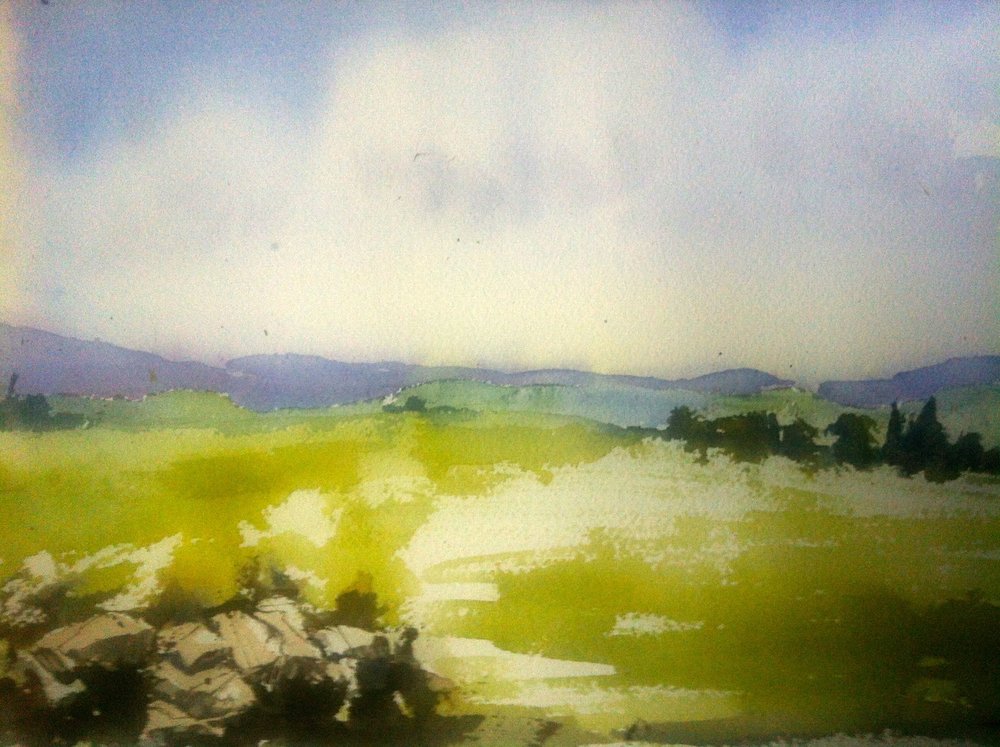 This was just going to be a sky study but I started playing around with foreground stuff too.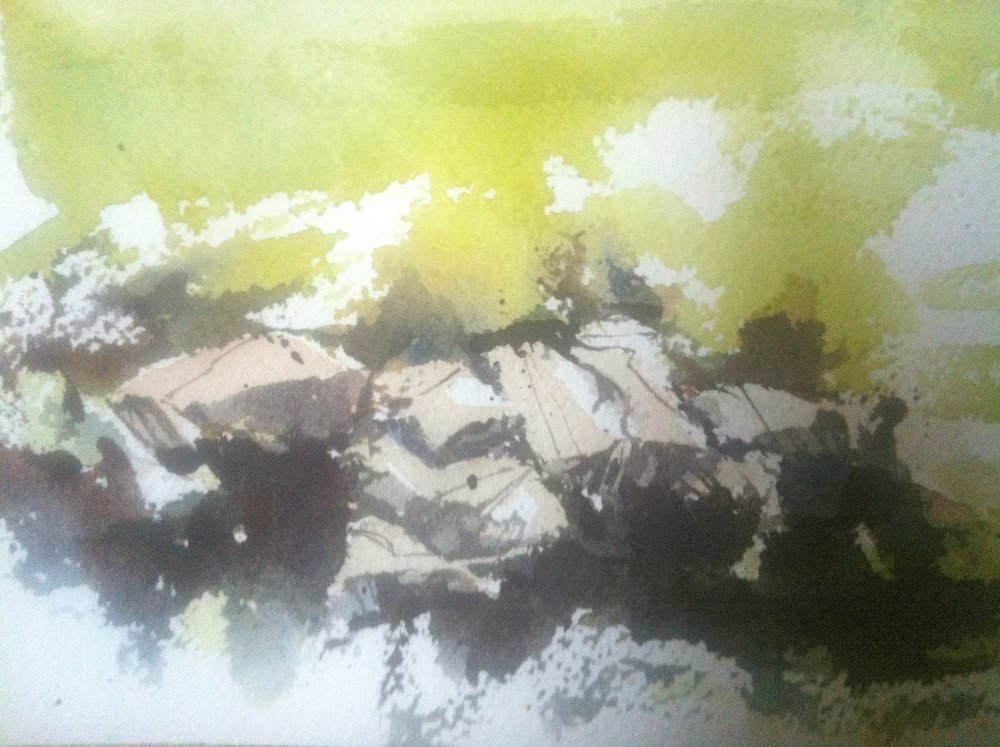 Rocks. Each time I attempt rocks they get a little better. These are almost convincing – and much better than the icing topped ones of a couple of months ago.