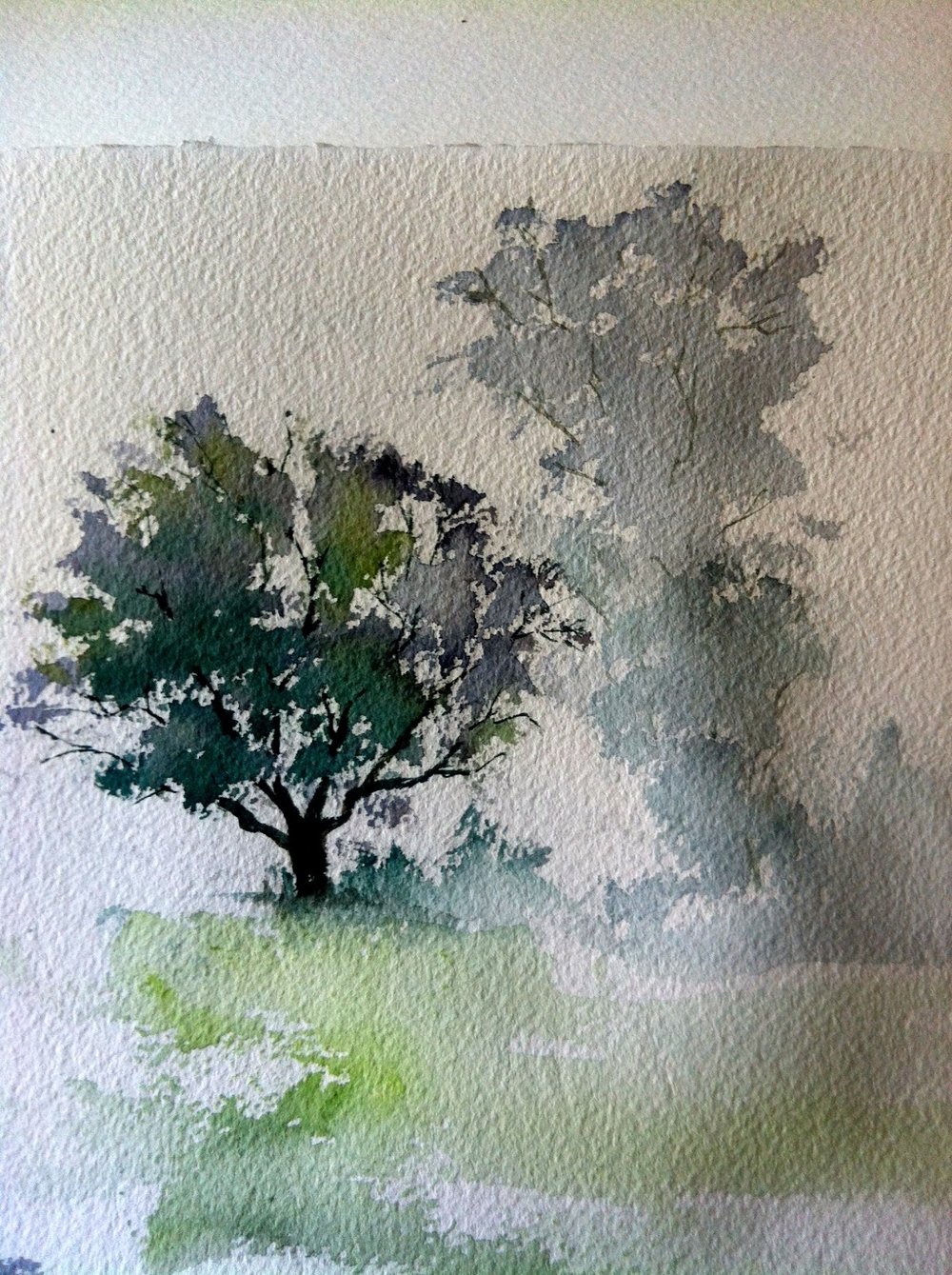 Rough paper. Easy to get texture in the leaves and foreground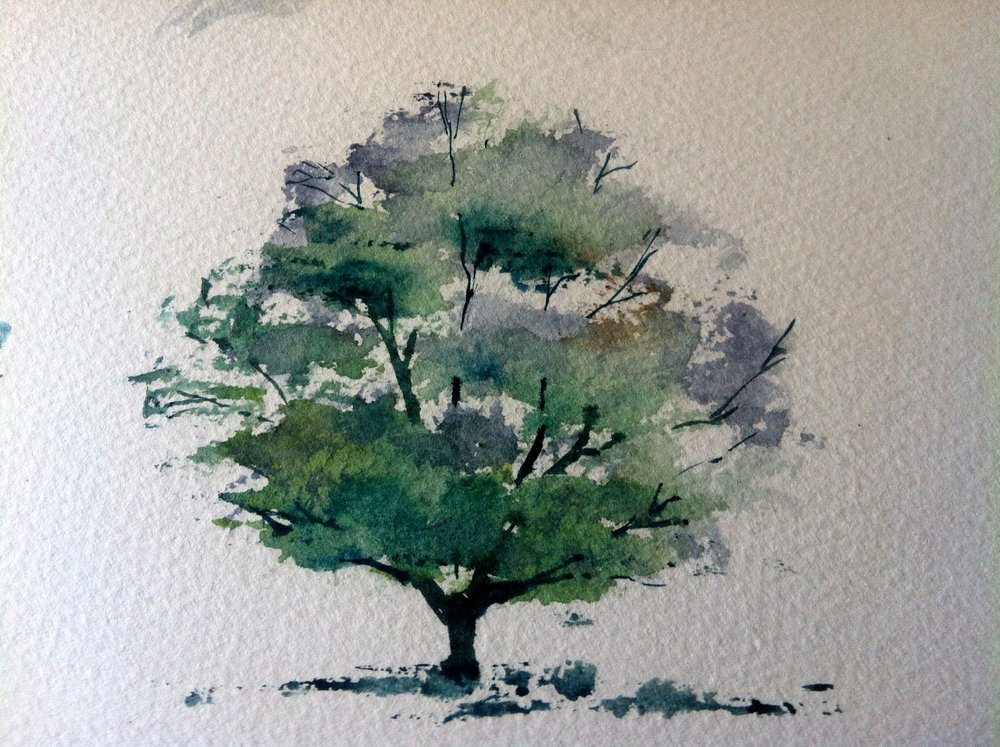 Cold pressed paper. Leaf texture is not too bad but I had to try *really* hard to get it. It's very easy to end up with lollipops.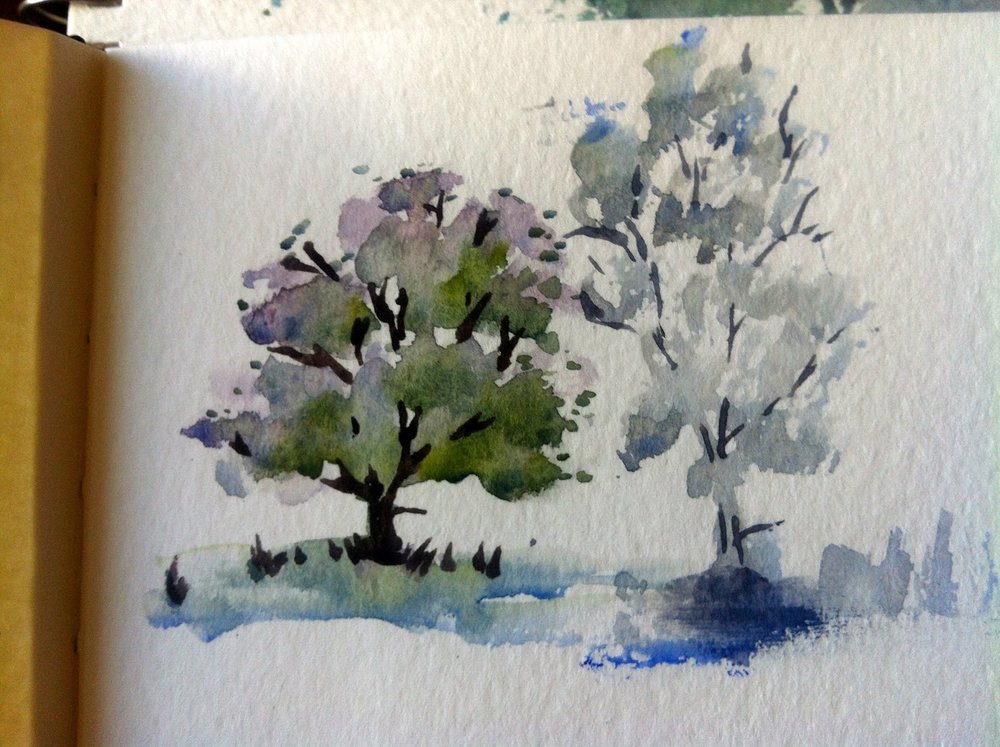 My mini watercolor moleskine and niji waterbrush. Almost impossible to get texture with these but the combination is fine for sketching.