So I wasn't very happy with the last picture – composition was off, colors were off, everything frankly not right. After reading Philip Jamison's book
Making Your Paintings Work
and learning that he often reworks paintings i.e lifts off colour with a sponge and repaints I decided to do the same thing.

Here is the result.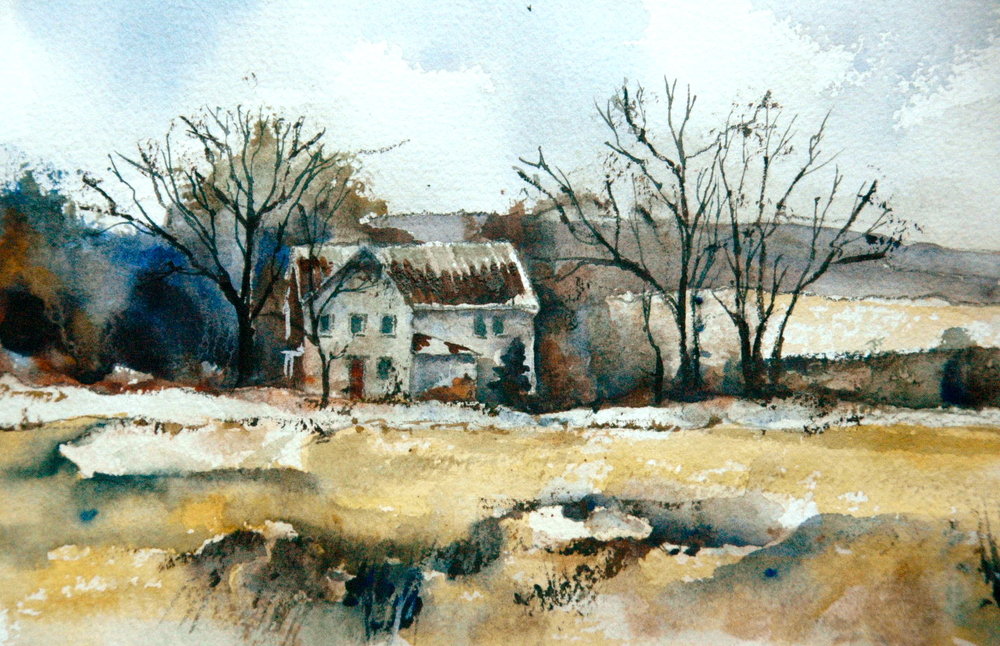 (Edit: This is after a few months from the original reworking post. I've added in some branches to the trees to make them look more realistic and also added in some windows/doors to the house so it doesn't look so bare)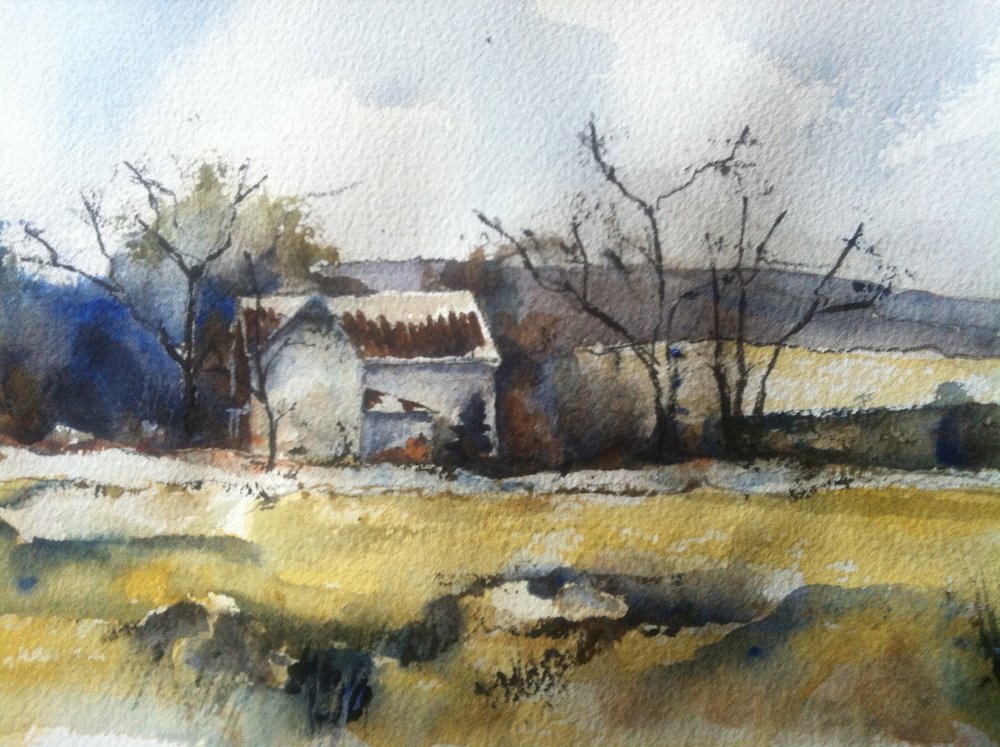 Now it's not going to win any prizes but I think it is a definite improvement. The colours are more unified and the brushwork is less slapdash but still has some life to it. The composition is still awkward – the house doesn't sit happily and there needs to be less horizontality (is that a word?) in the foreground but overall a definite improvement. (Time taken: about an hour)
I've always been wary of reworking as I don't want to risk that most terrible of sins, muddiness. Today's efforts however have made me reconsider. And, frankly, given what I started with it couldn't have got any worse :